Extra-large playpens for toddlers are very handy and usually provide a safe environment where children can easily move and play instead of having to be confined in a high chair.
Some of these play yards can also be used as barrier gates for large and wider openings.
In addition, they usually give the parent, the freedom to do chores without worrying about the safety of their children.
These play yards usually come in bright colors that are attractive to kids. Most of them are made of sturdy plastic, wood, mesh fabric, or metal material. Some of them have flexible panels that can easily be configured into different shapes.
Portable Playards
These play yards allows you to easily create a portable safe play area for your growing child. They feature lightweight and compact fold design that is very easy to assemble and to take down in minutes, making them ideal for a weekend at the beach or a day at the park. They are convenient and very easy to use.
They come with carrying bags for compact storage and easier portability. They are recommended for children who are unable to climb out. They are constructed with durable metal frames and mesh fabric. Some of the designs can also be used as temporary cribs. Here are some for you to choose from.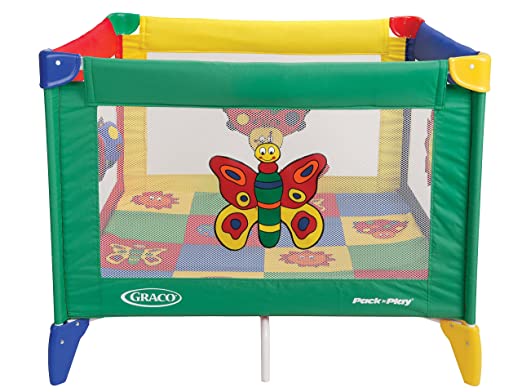 Graco Pack "N Play Playard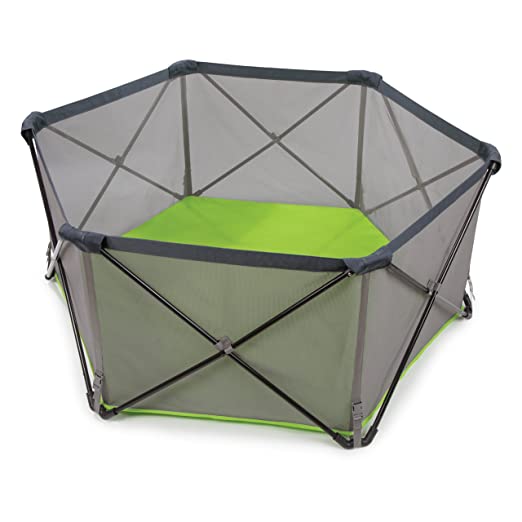 Summer Infant Pop "n Play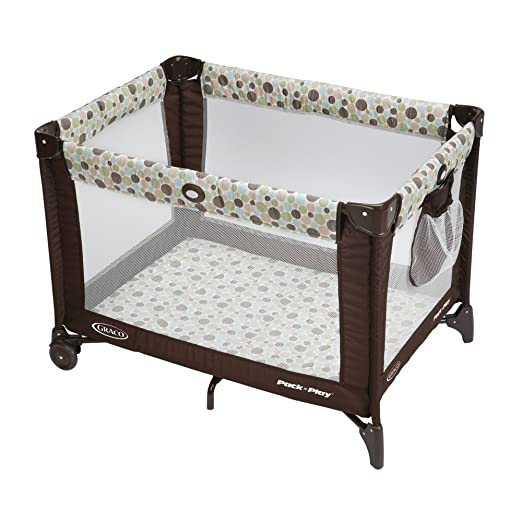 Pack "n Play Playard Aspery
1. Superyard Colorplay Play Yard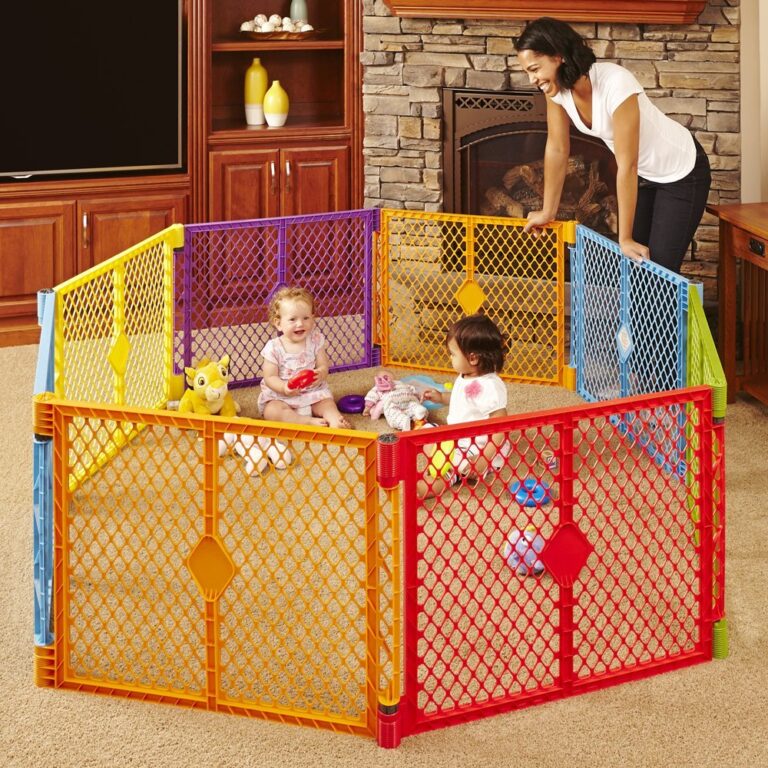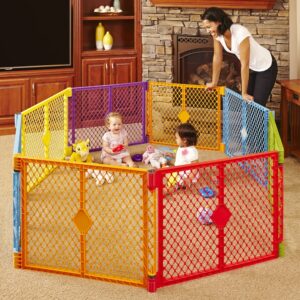 This Superyard play yard is made of durable, weather-resistant plastic material. It stands at 26 inches high. It comes as a large 8-panel unit covering an enclosed area of 34.45 square feet. It is also available as a smaller 6-panel unit covering an enclosed area of 18.5 square feet. Each panel measures 30 inches wide. The panels are adjustable and removable.
It is ideal for kids from 6 months to about 2 years. It is perfect for both outdoors and indoors. It is lightweight and folds flat for compact storage. It has a carrying strap to allow for easier transportation. It is manufactured in the USA.
It is available in gray, sand and color play colors. If you want a larger playpen you can buy additional panels. You can also purchase a playmat here to use with the superhard.
2. North States Industries Superyard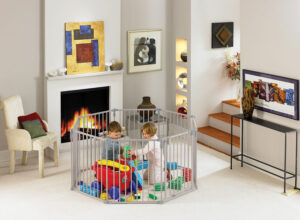 This North States Industries superyard comprises 6 panels which cover an area of 10 square feet. The panels are adjustable and detachable and each of them measures 24 inches wide. The superyard is 30 inches high. It has a walkthrough panel that features a self closing swinging door and a dual-locking system.
It is constructed with tough, powder-coated steel material. The vertical steel bars are 2-1/4 inches apart. It is recommended for kids aged 6 up to 24 months. It is easy to put together and to take it down. It is versatile and scratch-resistant.
If you would like it to cover a larger area, you can buy extra panels to add. You can also remove some panels to make it smaller.
3. Best Choice Baby Playpen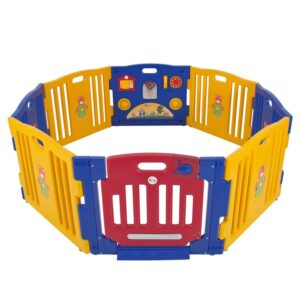 This baby playpen has bright colors and is made of thick, heavy-duty plastic material. It is manufactured in the USA and is recommended for kids aged up to four years. The playpen has an activity board, a picture house and a play phone. It also comes with suction cups that hold it firmly on the floor.
It consists of 8 panels and each panel is 31 inches wide. When assembled it covers a play area with a diameter of 63 inches. It measures 23.5 inches in height. The panels are simple to put together and to configure into different shapes be it a circle, square, or rectangle. You can easily disconnect the panels from each other and store them away.
The play yard has a door with a safety childproof lock. The door closes automatically and is pinch-proof.
4. Regalo Play Yard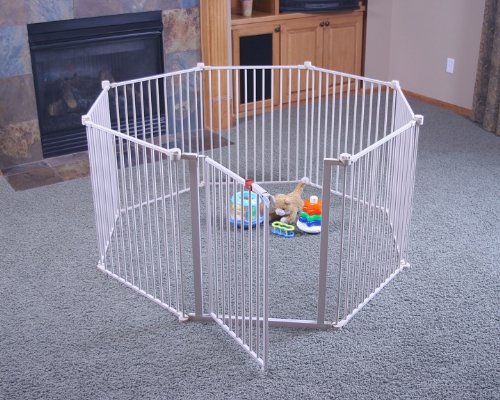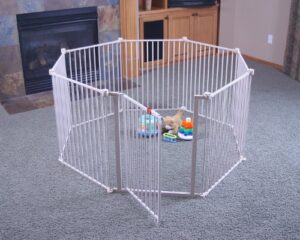 This Regalo play yard is white in color and also PVC-free. It is made of non-toxic powder-coated steel material. It comprises 8 panels each measuring 24 inches wide and all the panels enclose an area of 19 square feet. It has a height of 28 inches. The flexible panels are very easy to configure and remove. The vertical bars are about 2.5 inches apart.
It comes pre-assembled and has a walk-through door with a secure easy lock. It is ideal for children aged 6 months to 2 years. It is easy to set up and folds down for compact storage and portability.
Watch the video below for a better illustration of its features.
These baby proofed playpens provide a secure enclosure, where babies can explore and also spread their toys. It is important to ensure that the floor is also safe and one of the ways is by making use of play mats.
Images courtesy of Amazon