Best high chairs for small spaces come in handy for use either by an infant or toddler especially during feeding time.
These portable baby high chairs are securely attached to either kitchen or dining room chairs.
They provide a secure seat for your infant to ensure a comfy feeding time. They are compactly designed to fit even on small tables and chairs.
These chairs usually come with different features. Some have machine-washable fabric seats, different height adjustments, safety harnesses, reclining function and removable trays to assist your child stay comfortable.
Most of them usually folds easily for storage when not in use.
They are easy to use and highly portable and lightweight. They are handy when you travel, in small spaces, or during restaurant dinners. They are affordable at a very friendly price basis.
Here are some of the top-rated space-saving high-chairs available at Amazon.com
1. Fisher-Price High Chair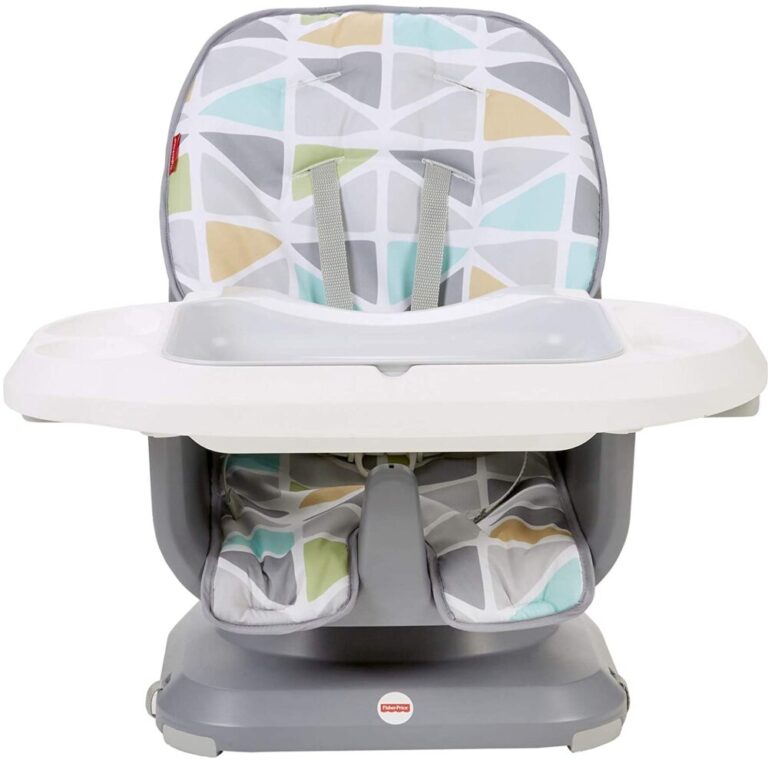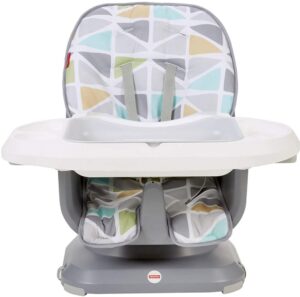 This 5-point harness chair comes with an adjustable strapping system that easily attaches securely to any standard dining or kitchen chair at the back or bottom of a chair.
The machine-washable seat pad is also spill and stain-resistant. It reclines to three different positions, though the tray remains on the same level. The dishwasher-safe and easy-to-clean tray is removable with only one hand.
The compact design is easy to take along and also stores easily when not in use. This chair is certified safe for your baby by the Juvenile Products Manufacturers Association (JPMA). Available in different colors.
You can easily adjust the height to three different levels as you prefer. When your child gets older you can then convert it to a 3 point booster seat by removing the back seat, seat pad and tray. For use by infants as soon as they start feeding, e.g from 4 months old up to older children weighing 50 lbs.
2. 6-in-1 Graco Blossom Seating System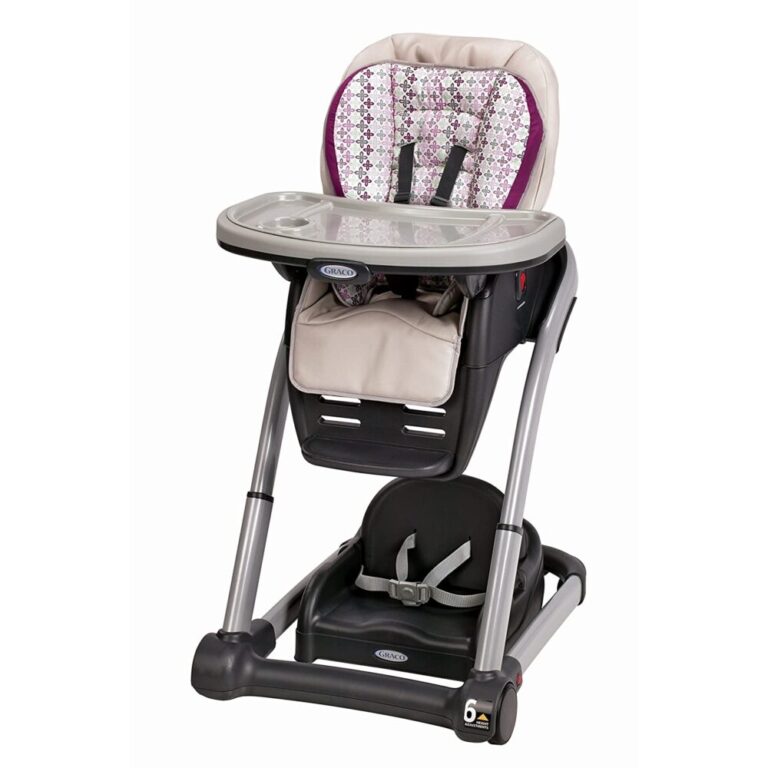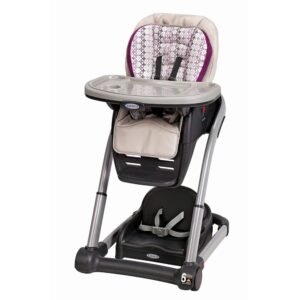 This portable, multi-use chair features body & head support, adjustable height, a removable seat back and tray, three & five-point harness, a seat pad that is machine washable, a footrest that is adjustable and moving wheels.
You can position your baby into six different positions and you can as well recline the chair into three different levels so that it is possible to feed your child on both low and high tables.
This one convertible chair can be taken apart to used in four different ways: as a highchair, as an infant feeding booster, as a toddler booster, and as a youth chair. See the video below for better illustration.
3. Chicco QuickSeat Hook-On Chair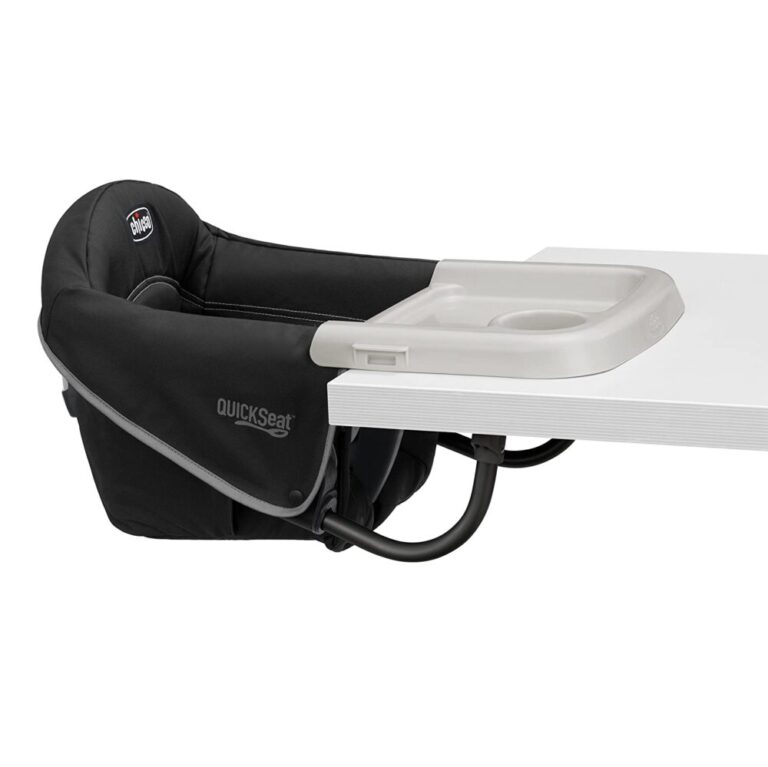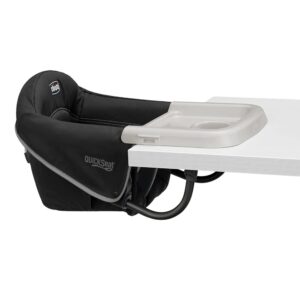 This portable chair easily hooks to a table using its double locking system. It features a 5 point harness with adjustable waist and shoulder straps to keep your child safe and well supported.
It features well-built steel construction including a seat that is fully padded. It also comes with a removable seat cushion for easier cleaning.
It folds easily and fits in a carry bag for compact storage and easy portability. Ideal for use by children up to 37 pounds. The chair measures 10 inches in length by 14 inches in width by 16 inches in height.
4. Ingenuity High Chair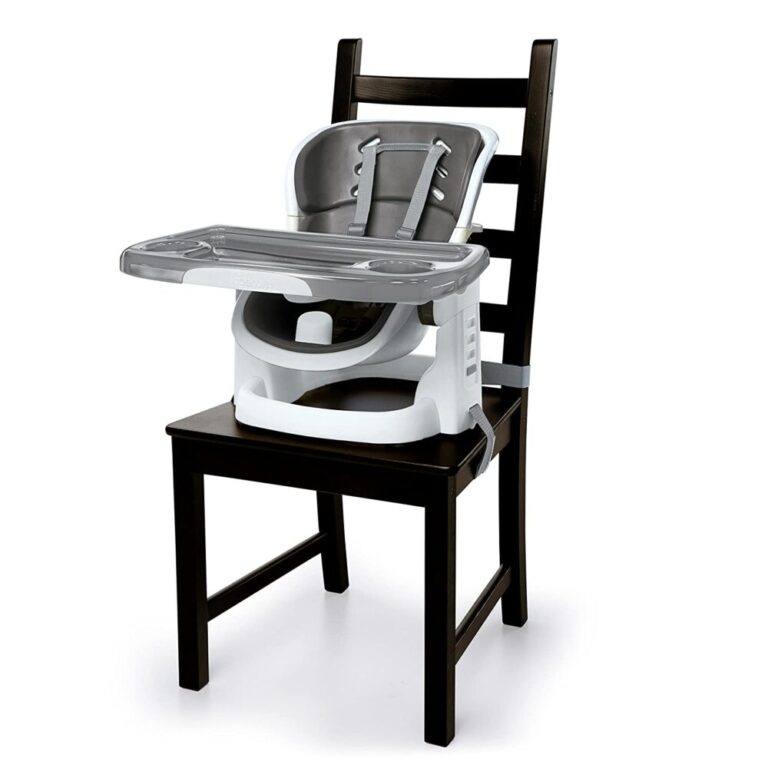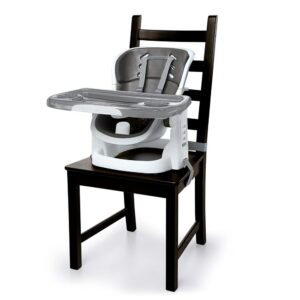 This multi-position recliner chair is Ideal for use by newborns up to children aged four years old. It features a tray that has a cup holder, padded washable seat, and adjustable height.
It reclines to five different positions and you can adjust the height to two different positions. The tray is dishwasher safe and can be positioned at 3 different levels.
You just attach this padded seat to a chair and secure your infant using the 5-point harness. Remove the seat back and convert the chair to a big child booster using a 3-point harness.
5. Summer Infant Deluxe Comfort Booster Seat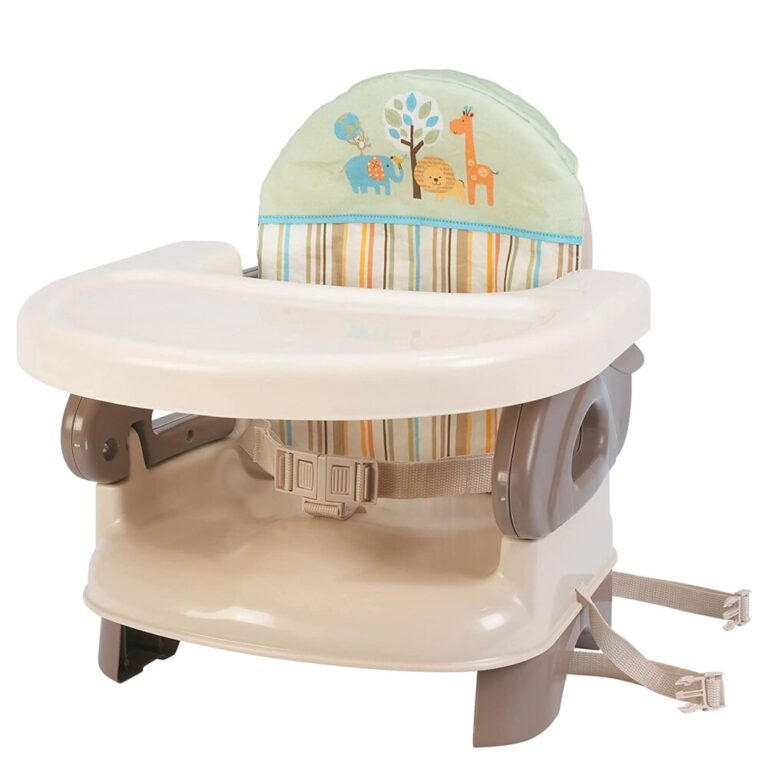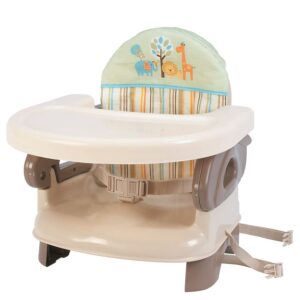 This is a portable lightweight booster/highchair that is foldable and very ideal for travel. It features a removable 3 point restraint system, tray and a seat pad. You can easily adjust the height to two levels. The pad and the restraint system are machines washable.
It is easy to set up and clean. Just strap it to a chair and feed your baby. It is compact when folded as it fits in a carry-on bag. To be used by children from 6 months up to children weighing up to 33 pounds.
Get one of these space-saving baby and toddler high chairs and let your kid enjoy easy comfortable feeding time. Apart from that, when you eat together with your toddler at the table it does encourage them to eat their meals perfectly.
In addition, it also promotes togetherness in the family. Your baby is also part of the family, and no matter their age, they have a place on the dining table like the rest of the family.
Images courtesy of Amazon