Baby stroller accessories are so important. I find them to be quite resourceful. When I bought my first baby stroller, I also bought a number of accessories that made her more comfortable.
Here is a list of stroller accessories that I have bought so far:
1. Stroller Blanket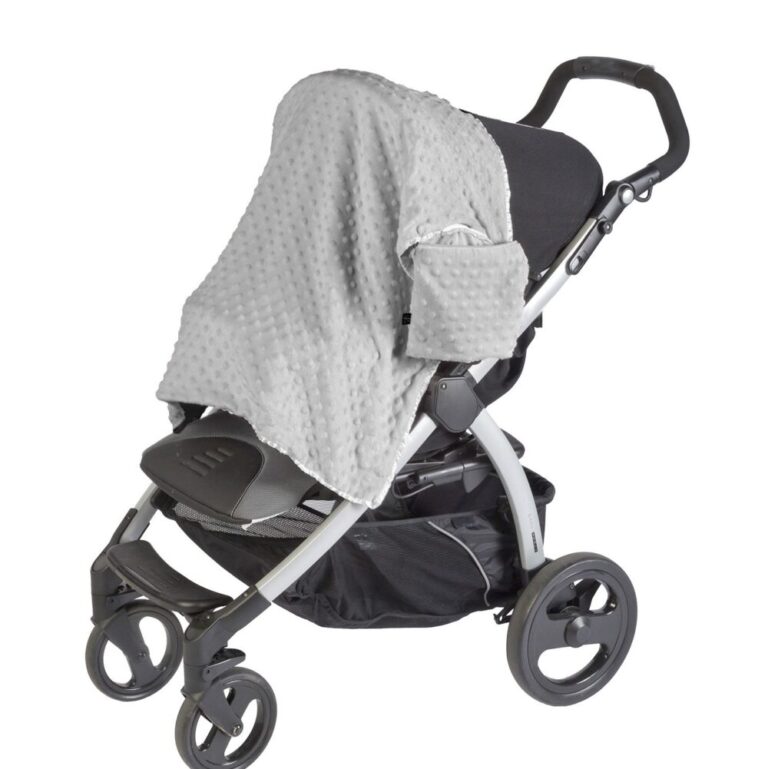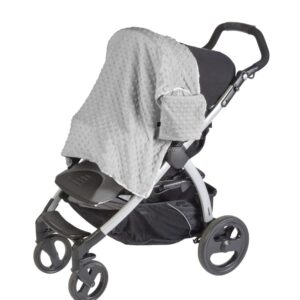 My baby's first accessory was a stroller blanket, which was made with heavy-duty fabric that maximized her comfort.
This is a finely woven mesh protector that completely encloses the front and sides of a stroller while providing sufficient ventilation.
2. Bug Netting Stroller Accessory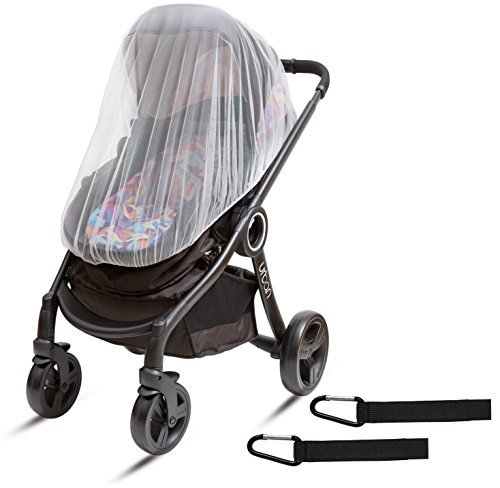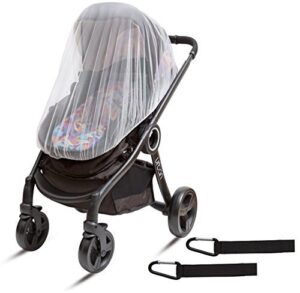 Bug netting helps me protect my little one from those annoying flying insects, such as mosquitoes.
Most of the bug nettings in the market are made of durable long-lasting nylon and have elastic hem to hold the nets in place.
The one I bought for my little angel fits most strollers, portable cribs as well as bassinets.
3. Carry Cot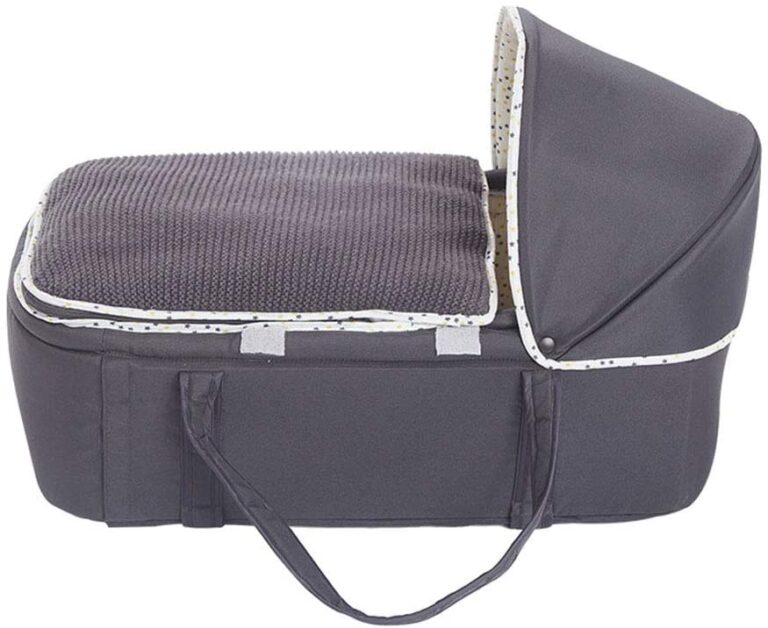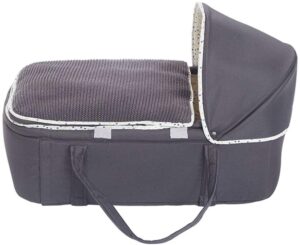 Also referred to as a bassinet, a carry cot is one of the most essential stroller accessories in my baby's collection.
This is a very nice product whenever I am on the go. The one I have has really soft comfortable bedding for my baby.
Most carry cots come equipped with an array of features. Some can be six-in-one while others can be nine-in-one.  
For instance, the one I bought for my daughter has nine unique features, including feeding, carrying, rocker, bouncer, safety net, baby chair, swing, bathtub, and bottle stand.
4. Car Seat Adapter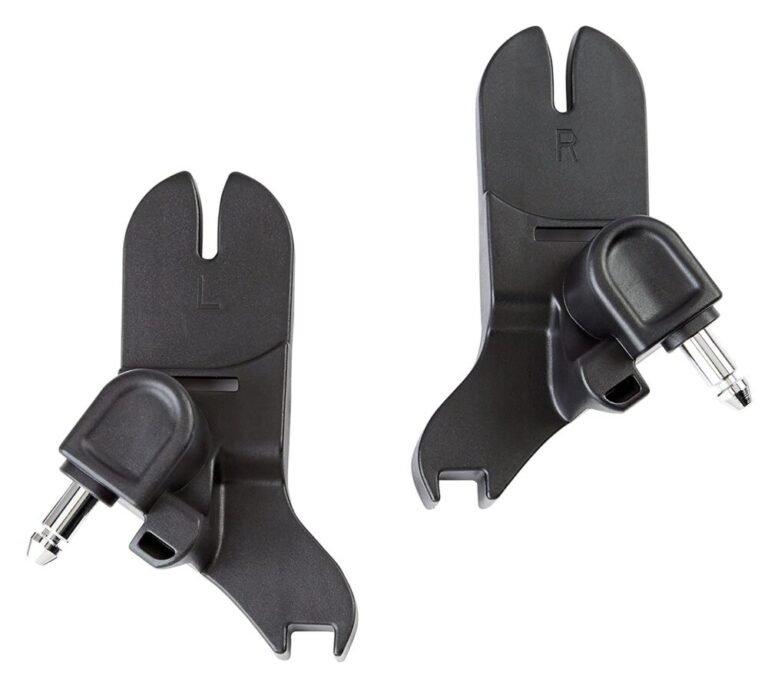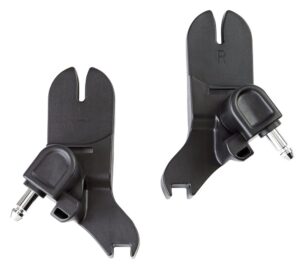 This is a unique device that allows me to snap the car seat carrier of my child into her stroller to make it a travel system.
Car seat adapter
The one I have is compatible with the following stroller brands: Peg Perego, Chicco KeyFit, Graco, and Maxi-Cosi.
My child's car seat adapter attaches easily onto her stroller. All I have to do is insert it into the housings on either side of the pushchair.
My baby's Peg Perego car seat clips into the adapter. I normally secure the car seat on the adapter using the seatbelt.
5. Stroller Organizer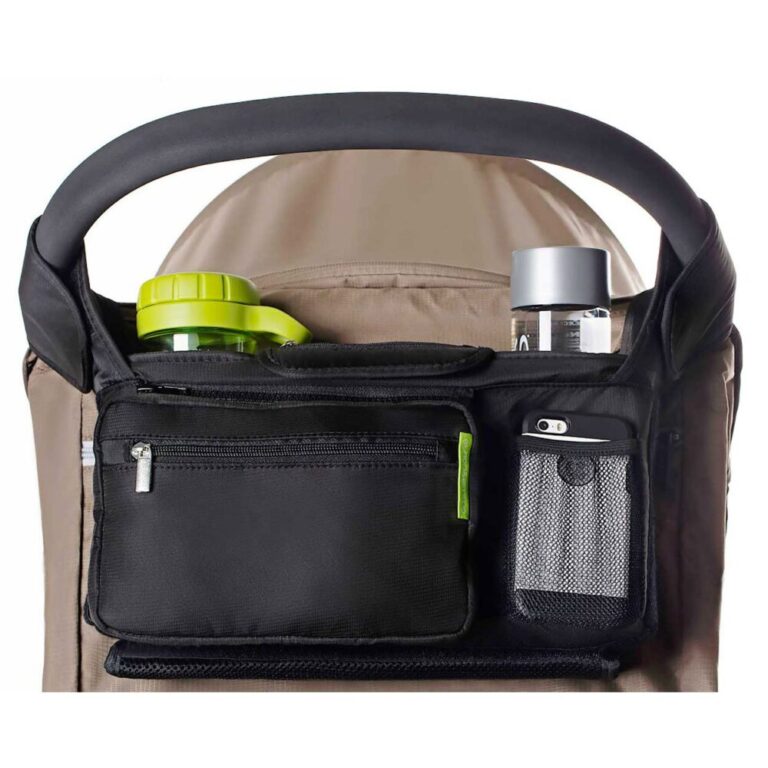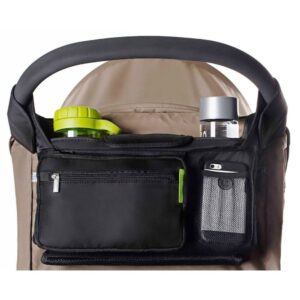 This is one of the accessories that I was reluctant to buy probably because I wasn't sure if I would be using it frequently.
However, it turned out to be one of my most essential daily stroller accessories. It is a simple hanging bag that I attach to the pushchair with Velcro.
The organizer I have has two insulated cup holders, which are remarkably deep. I normally carry all kinds of bottles in the cup holders, which is pretty cool.
It also has a middle compartment with a lid that has a magnetic closure. I usually stow my cell phone, car keys, and other small items in the small compartment when strolling.
Another option that I had for an organizer didn't have cup holders, but it had three small compartments and a separate zippered exterior pouch.   
6. Diaper Bag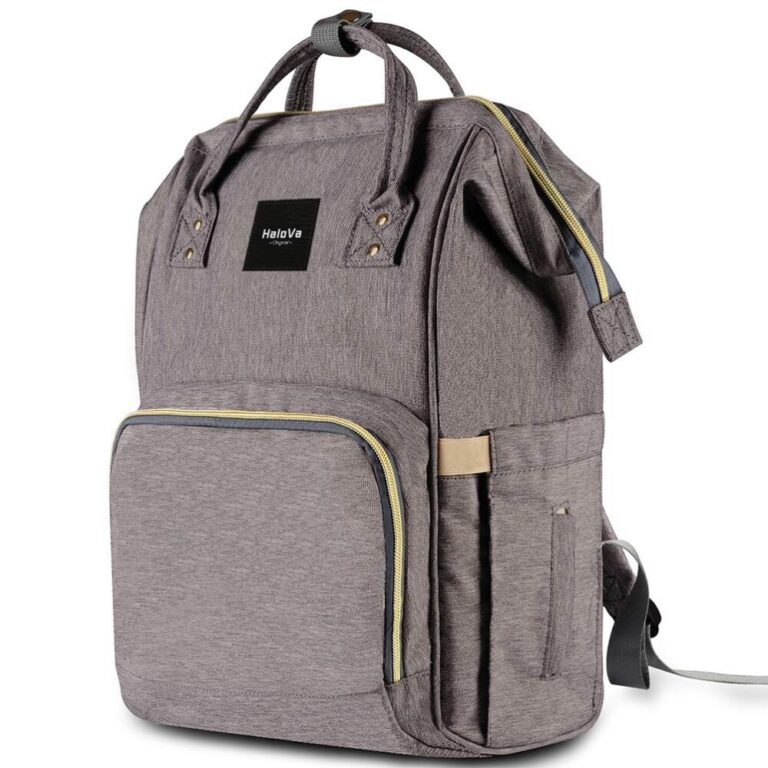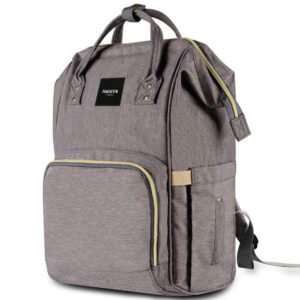 Unlike a stroller organizer, a diaper bag is larger in size, providing room for lots of items, including extra diapers, wipes, blanket and change of clothes, and baby toiletries among others.
Most diaper bags that I know are big with either a shoulder strap or a backpack harness. But there're a few, such as the one I have that can be hanged on the handlebar of the stroller.
7. Sunshade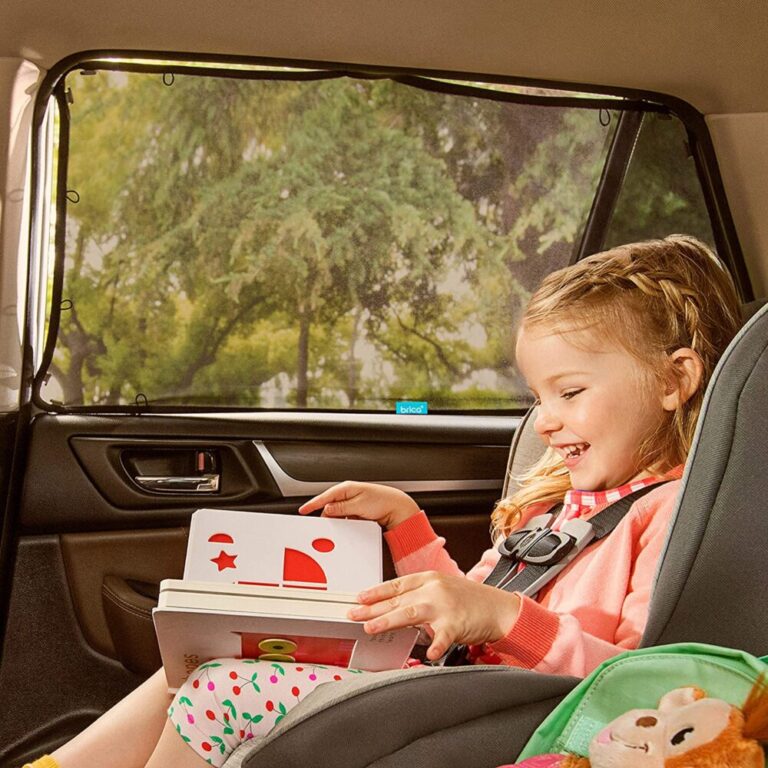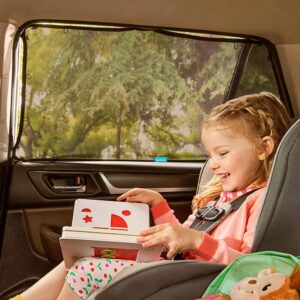 This is a protective cover that I normally attach to my baby's stroller to protect her from the harmful heat and rays of the sun.
The one I have comes with some pretty amazing features. The see-through fabric has exceptional UVA and UVB protection.
Apart from shielding my child against ultraviolet light, the sunshade also shields her from bugs dust, pollen, and sun glare. My stroller sunshade measures 34 by 37 inches, and it has a universal fit for most strollers, bassinets, car seats, and playpens
8. Weather Shield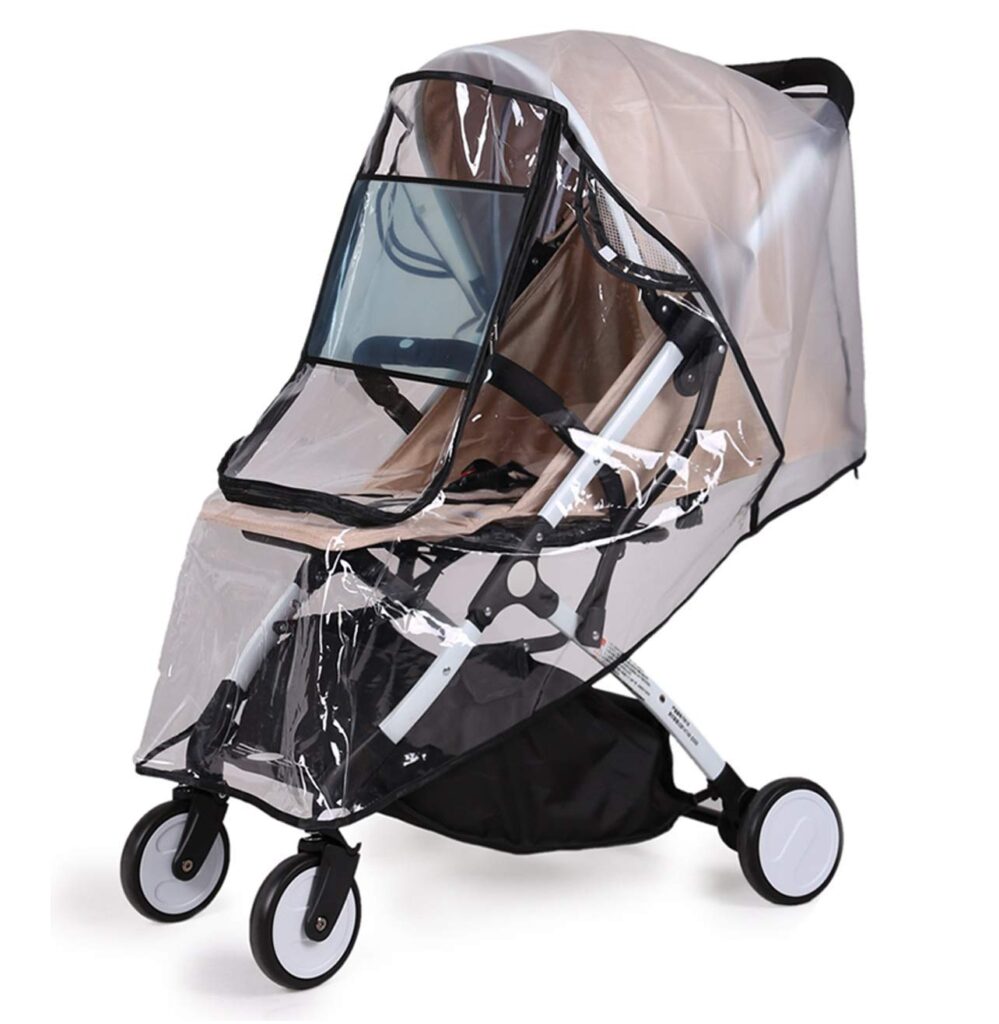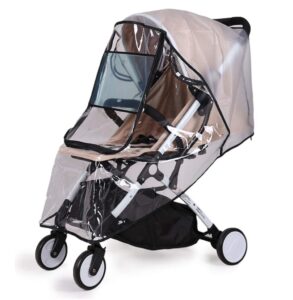 I didn't need a suggestion to buy this accessory. I live in a cold area; so, a weather shield was necessary. It helps protect my baby from light rain, wind, or snow while riding.
When I go for a walk, the weather shield keeps my daughter warm inside the stroller. The best models, mine included have little holes that ensure there's sufficient airflow.
Another big bonus about this accessory is that it is not just a big plastic shield that goes over the pushchair. It is a really visually appealing fixture.
One of the features that I ensured my weather shield has is near perfect UV protection. Most shields are capable of blocking UVA and UVB rays. This ensures a child is not affected by the harmful sun rays.
9. Seat Liner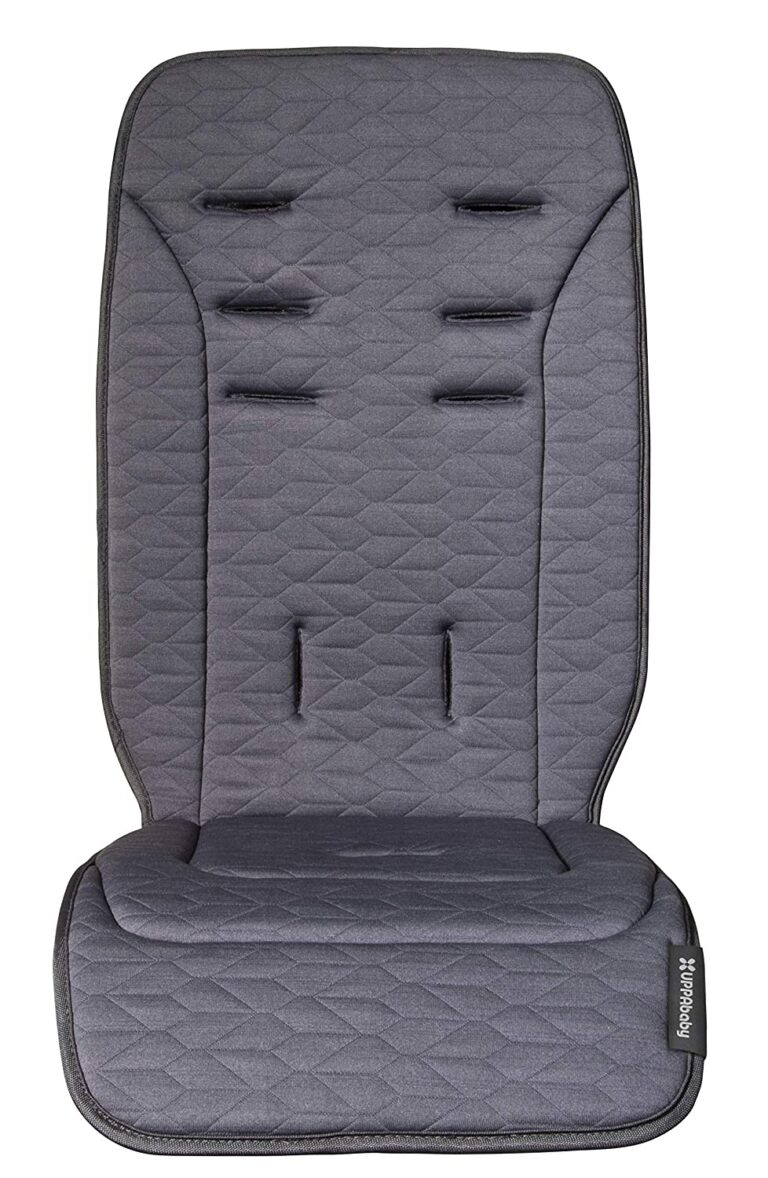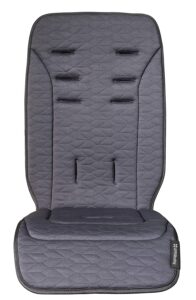 I used to think that the seat of my stroller has adequate cushioning, but I changed my mind when I came across stroller seat liners.
The seat liner provides additional padding for my baby, making her more comfortable. Removable liners are easy to clean.
Not all seat liners are made the same. Some are designed to only cover the upper part of the stroller seat, while others cover the entire seat.
My baby's seat liner is made of highly breathable material that is very effective at wicking moisture. The seat cover has superior circulation.
10. Stroller Parasol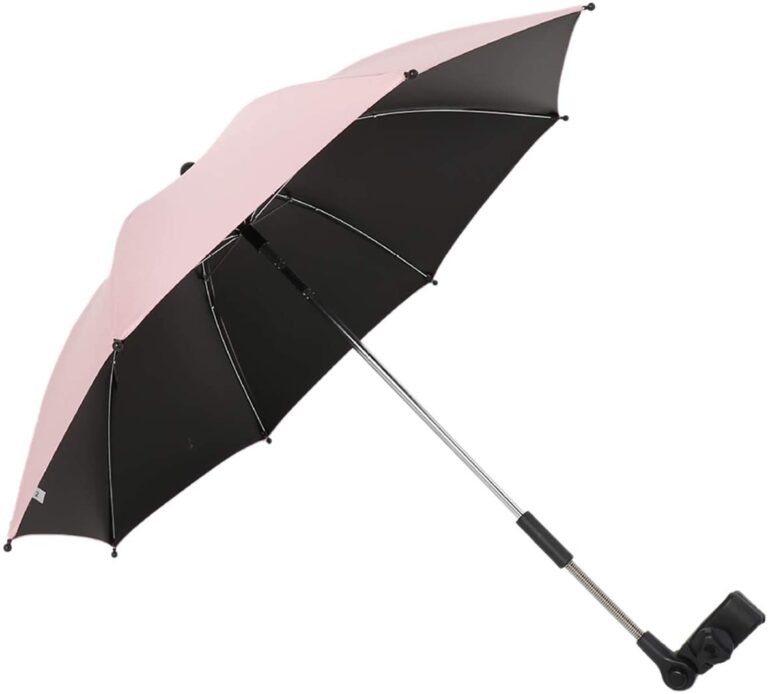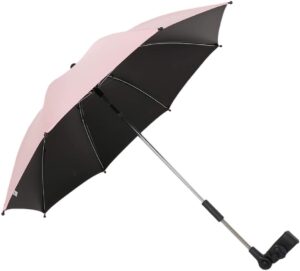 This is an umbrella that attaches to a pushchair for additional protection or shade from light rain. I have one of this and it attaches easily to my baby stroller.
Apart from rain protection, the parasol I have has UPF+50 protection. It offers my daughter at least 99% UVB and UVA protection.
Bonus:

Multipurpose Stroller Hooks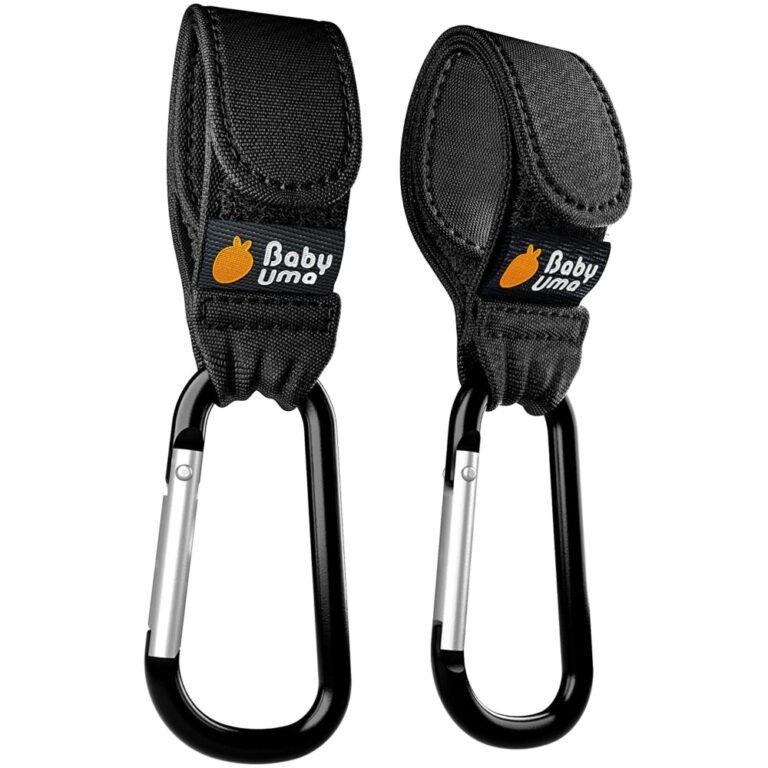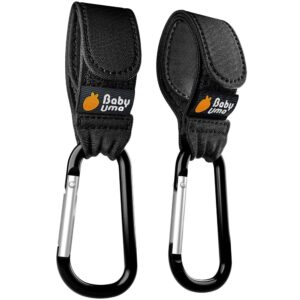 I was overly impressed when I discovered the usefulness of multipurpose stroller hooks. They usually take the weight off my shoulder.
I have used my hooks to hang groceries, nappy bags, and handbags. The hooks have 360 degrees swiveling and Velcro straps for convenience with multiple steps and pieces.