Having two little ones to take care of is a challenging task especially when you need to bring them along to the mall or when running errands. However, if you have the right gear for the job it will never become a problem.
One of the most versatile and functional option when getting your little ones out safely is to use a double jogger.
Strollers with High Reputation
When choosing the best stroller to purchase, you must consider safety, comfort and design. Make sure that the little ones are securely placed inside with comfort and ease in getting in and going out.
They are designed with the capability to carry two small children and built with various safety features. The strollers with the highest reputation are the following:
1. BOB Stroller Strides Duallie Fitness Stroller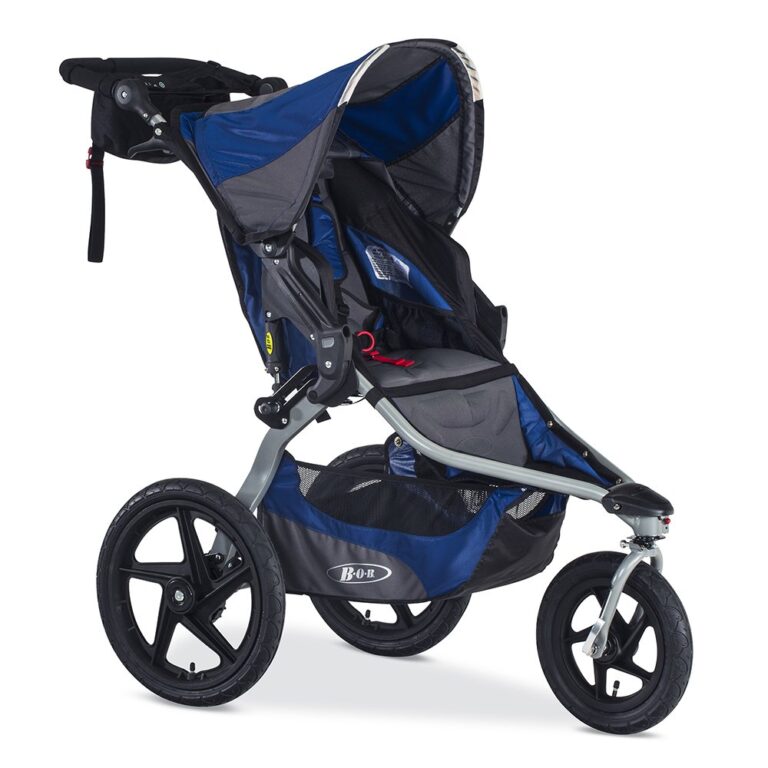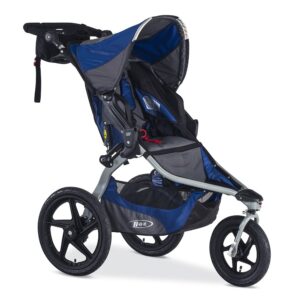 You can take your child out for a jog using the revolutionized BOB Stroller Strides Duallie Fitness Stroller. This stroller will give you more confidence in jogging for miles and stay longer to get more exercise while your little angels are comfortably sitting in the stroller.
This is an excellent product for those who have 2 small children and those who are expecting a new addition to the family. It has a nice padding and excellent harness system that are easy to use and adjust.
The canopy is large enough to protect your children from the heat of the sun or heavy rain. The swiveling front wheel provides superior maneuverability and it locks forward for increased stability when jogging or moving in tough terrain.
2. BOB Gear Revolution Flex 3.0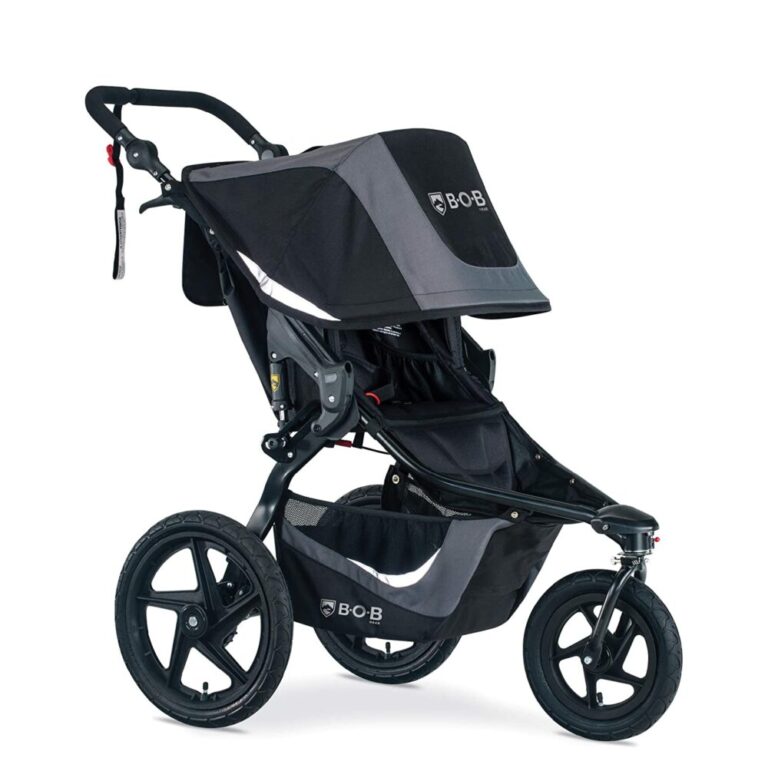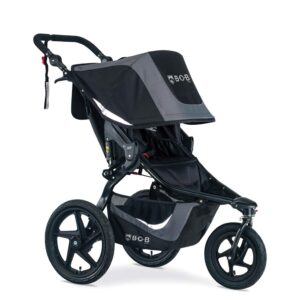 This is the best option for parents who are looking for a multi-purpose stroller. The BOB Gear Revolution Flex 3.0 has a quick two-step folding mechanism making it easy for you to fold and store it.
The frame is made from an aluminum alloy which minimizes its weight. It has a robust and sophisticated suspension system allowing your little ones to have a very smooth ride. The five-point padded harness ensures safety and security even if you are running at speed.
It provides large storage space for important things that you want to take when strolling out. The wrist straps which are found in the padded handlebars will keep the stroller secure as soon as you start moving.
3. Joovy Scooter X2 Double Stroller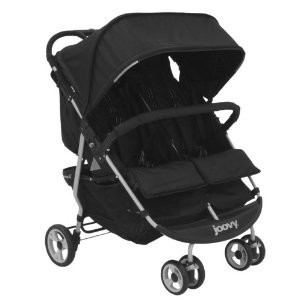 4. Joovy Scooter X2 Double Stroller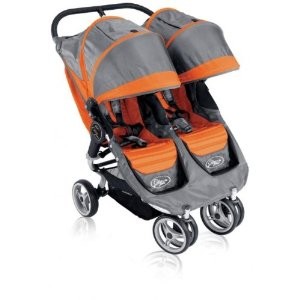 This is one of the most respected double jogging strollers on the market. It provides larger room for big little ones, and the wheels of this stroller are built with bearings making it easier for you to push your two kids easier even if they both weigh 90 pounds in total.
It is designed with a double front wheel to make the stroller stable which is very important if the kids are climbing in and out of it by themselves. It has two cup holders and two zippered pockets for your phone, snacks, or wallet.
5. Baby Jogger City Mini Double Stroller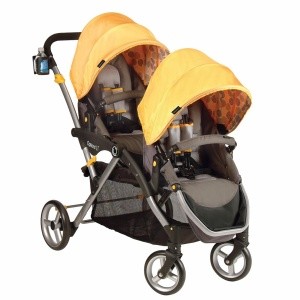 This one is highly recommended by many parents. This is made of lightweight material making it a perfect stroller for you to take when running errands like shopping and outdoor activities. Quick-fold technology is one of the best features of the stroller. It is very lightweight for a double stroller weighing 26.6 pounds.
6. Joovy Caboose Too Ultralight Graphite Stand-On Tandem Stroller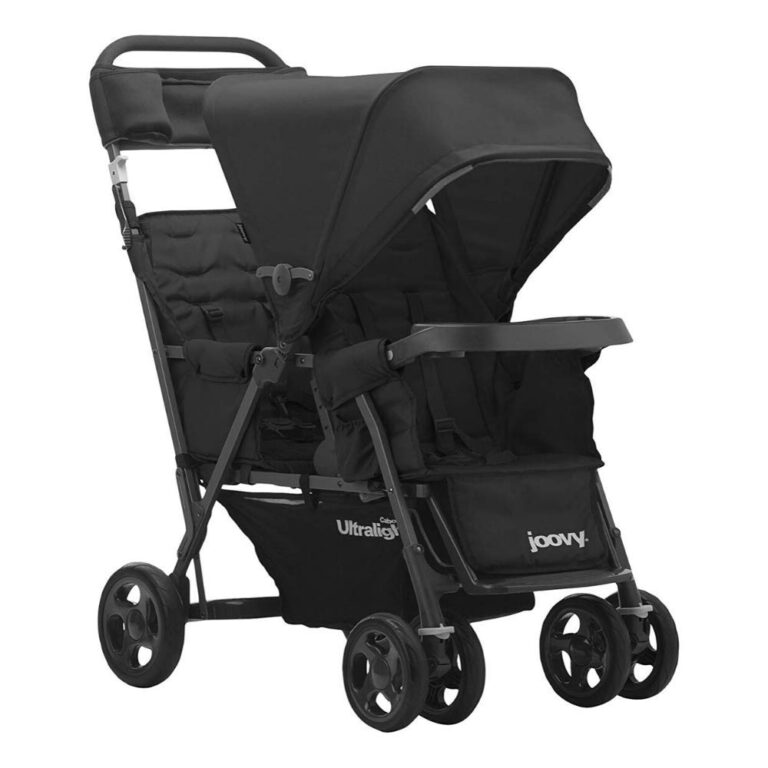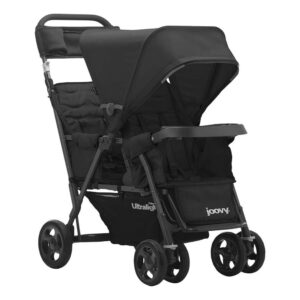 This is a lightweight product with reversible seats. It has an auto-lock and a free stand feature that allows the stroller to stand upright when folded. The product is well designed with great features to add comfort and safety when used.
It has independent reclining seats which are designed with 3 position leg rest as well as infant headrest to protect the heads of the little ones.
Getting the Right Features
The best double jogging stroller should provide different features that would cater to the needs of the parents and the children. It is important to look for the right jogging stroller that will ensure the safety and security of your two angels.