There are different varieties of strollers that I have come across on the market. Here is my complete roundup.
Different Types of Baby Strollers
1. Full-Size Strollers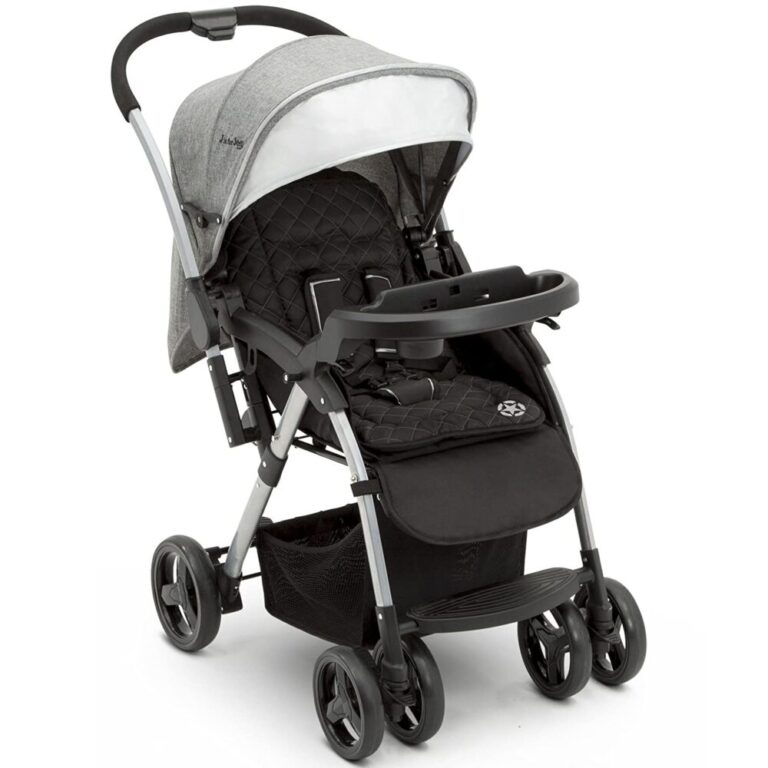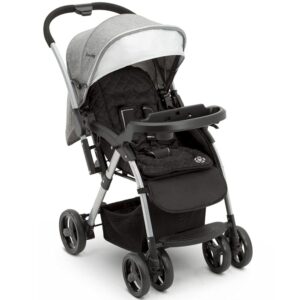 They are larger, sturdier and pricier. They are also referred to as carriages, prams, or standard strollers. Full-size models are more like a bed on wheels with a seat that reclines to nearly flat.
The model I have has a bassinet stage that allows my baby to lie back during her first six months. The bassinet was amazing when my baby was a newborn.
The benefits of having a full-size carriage are obvious, but I had to deal with the hefty weight. Getting it in and out of my car trunk is always a challenge.
You can check about the best full-size stroller review here.
2. Umbrella Strollers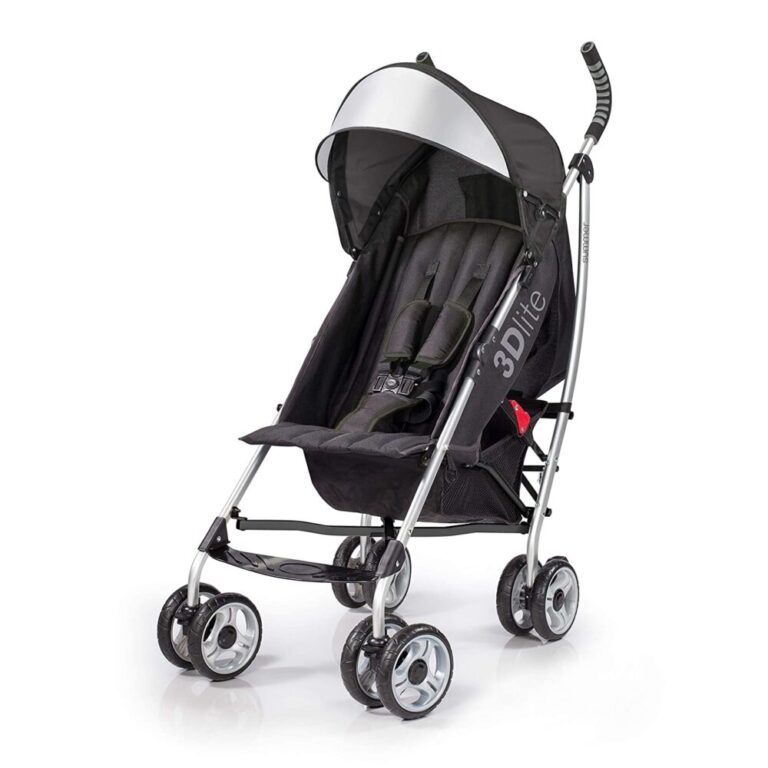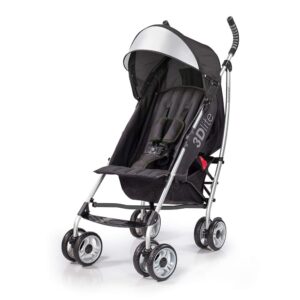 These are folding strollers that normally weigh less than 20 pounds. They have curved, umbrella-like handles and easy folding.
The one I have is perfect for short trips because it fits perfectly into the trunk of my car. I have also carried it when navigating public transportation, thanks to its compact nature.
When compared to full-size prams, umbrellas are pretty basic. My baby's model has a small basket, a carrying strap, and a reclining seat.
Premium lightweight strollers that I have come across boast unique features, such as high-quality wheels, storage basket, five-point harness, and extendible canopies. 
One thing I have realized about umbrella prams is that their compact nature can easily cramp toddlers and older babies.
3. Multi-Function Strollers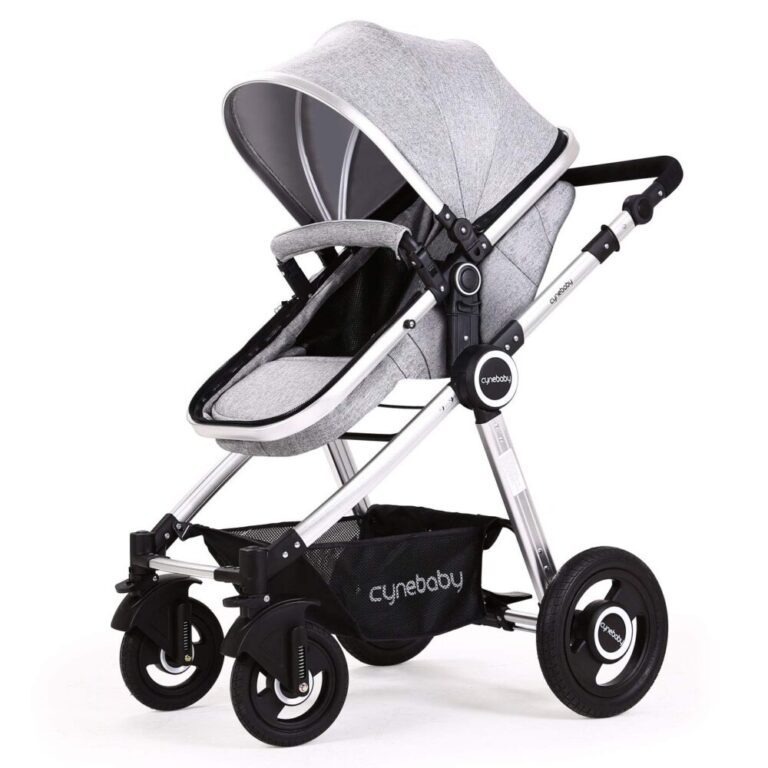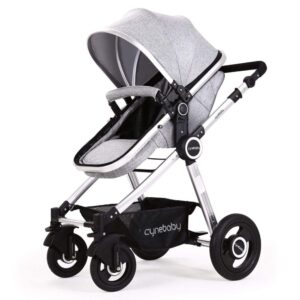 Even though I have never bought one myself, multi-function buggies are perfect from infant to toddler with two seats for twins.
There are two kinds of multi-function baby carriages that I have come across: ones with two infant car seat adapters and ones with bassinet accessory for newborns.
The most popular designs have functional and fashionable pushchairs, along with an assortment of modish accessories for the safe transport of babies.  
The pushchairs or infant car seat adapters on a multi-function stroller can be set in a bassinet mode, forward-facing, or rear-facing.
The bassinet mode provides a portable bed for the first few months after delivery. Each pushchair on a multi-function stroller can hold up to 40 pounds.
4. Jogging Strollers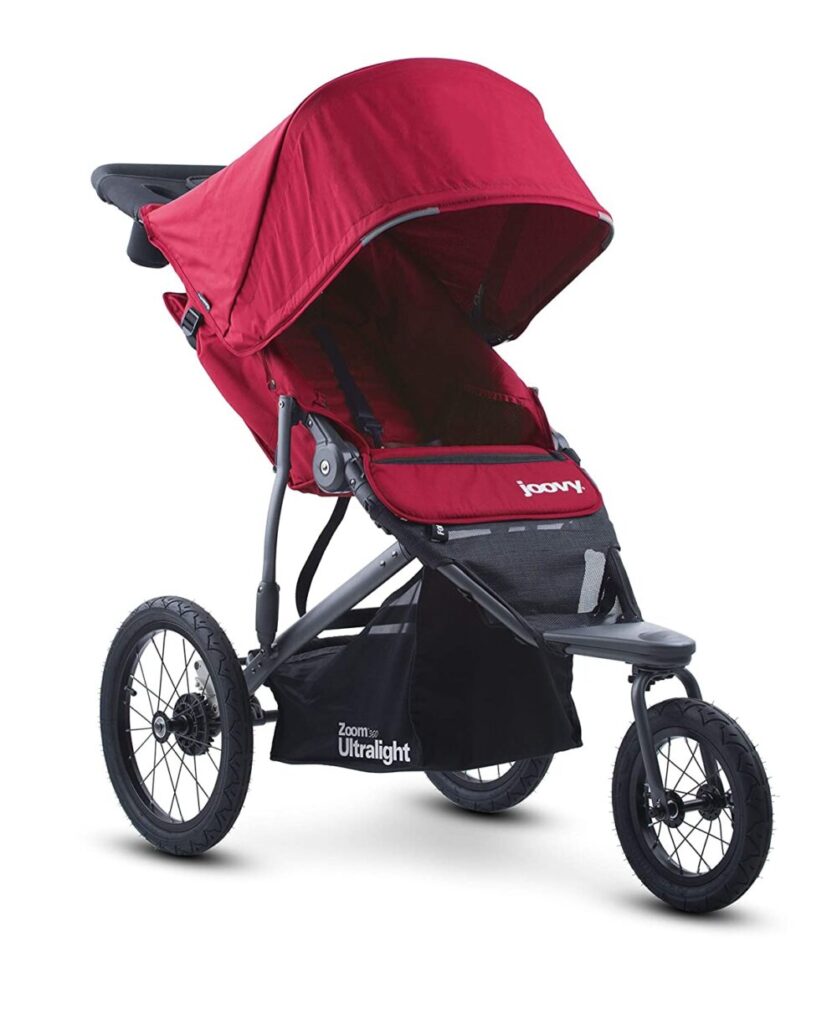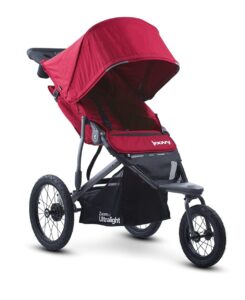 Jogging strollers are slightly different from the normal ones because they have three sets of wheels instead of four.
They are made specifically for making quick turns and handling faster movements. Most doctors do not recommend using jogging buggies for babies until they're at least six months.
I personally think a year old is the best time to start using a jogging buggy because of the possible jarring and bumping that can take place when strolling. With this type of stroller, it also helps in stopping listening to music from iPod docking classic speakers, and go out.
I really admire the premium and convenient features that come with high-end jogging models.
There're some that accept infant car seats, transforming them into a travel system. They also have lockable front swivel wheels and cup holders.
I really like the air-cushioned tires, which are large and comfortable. In fact, triple/double jogging buggies can carry up to one hundred and fifty pounds.
One of the things that I may not like about this type of baby carriages is there size and weight. They're not the most portable choice.
We have tried to review and explore various lightweight jogging strollers, Graco doubles jogging stroller, jogging stroller with car seat. You can check about the best jogging stroller review here.
5. Modular Strollers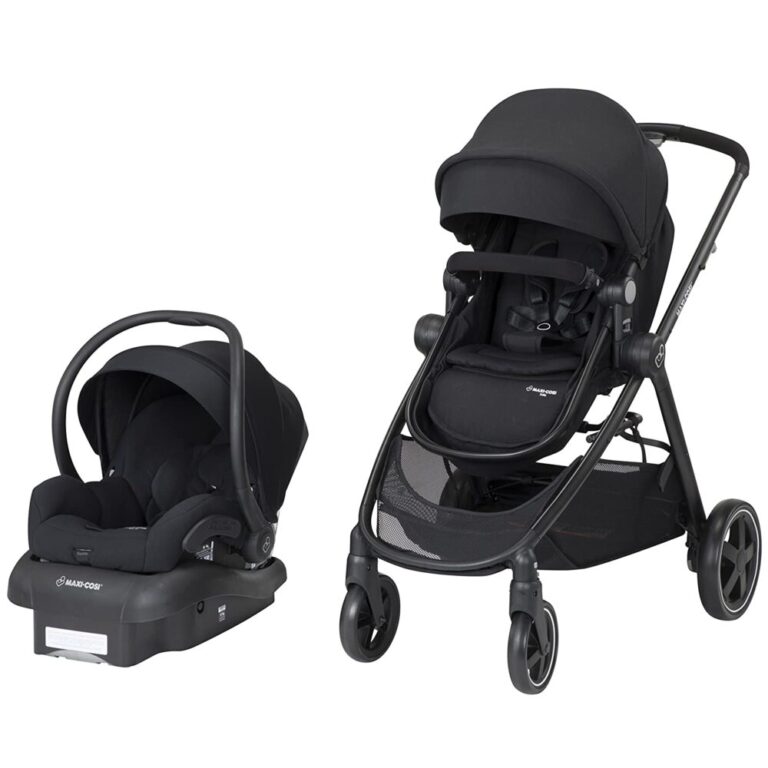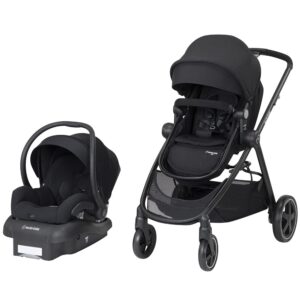 These types of strollers are defined by their modular seat. What I actually like about the seat is that I can adjust it into different modes to suit my baby's needs.
I favor a six-in-one modular stroller with three separate modes of stroll that can definitely keep up with my fast-growing child.
The key-fit carrier mode adapter of a modular stroller allows for easy clicking of an infant car seat. In the infant carriage mode, the toddler seat converts into a carriage for newborns and infants.
The premium modular designs that I have come across have a wide and deep bassinet that is highly comfortable.
Another impressive feature that I like about modular designs is their toddler stroller mode, which shrinks down to become a toddler seat for older children.
They usually have a generous canopy that will definitely do a good of shielding my baby from direct sunlight, wind, or light rain.
I also admire the removable seat, which I can install in a forward-facing or rear-facing manner in both bassinet and stroller mode.
6. Travel System Strollers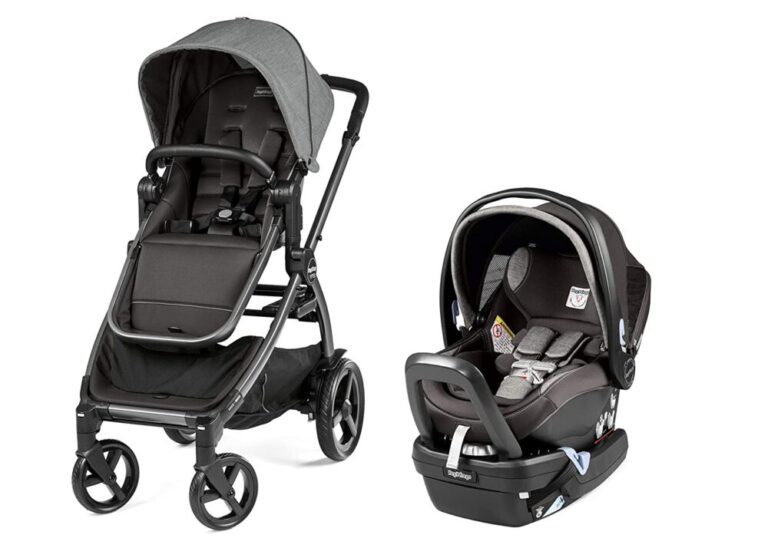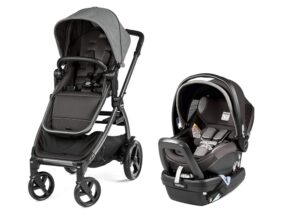 A travel system is a baby transporter that is usually companionable with a rear-facing infant car seat. It is some kind of a carrycot.
The main parts of a travel system include a stroller, a car seat base, and an infant car seat. What I like most about a travel system is its versatility.
I can use it as a full-featured stroller or convert it into a lightweight infant car seat carrier. It is a perfect solution for an active parent like myself.
Some of the best models I have come across feature fast action one-hand fold, which is the ultimate convenience when I am on the go.
Most models I know come with handles that are adjustable to different heights for more comfort and versatility.
The best models I know have never-flat all-terrain tires that help provide a smooth ride for babies on all surfaces.
Travel systems usually have expandable canopies that shield babies from the harmful sun rays, strong wind, and even light showers.
There're unique benefits of buying a travel system. For example, I can get more luggage space, I can transfer my baby from my car to the stroller undisturbed, and it is more ergonomic.
The only thing that seems off about a travel system is the weight. They can be quite bulky and cumbersome.
Looking to Buy Best Lightweight Stroller for Travel? You can read all about them here.
7. All-Terrain Strollers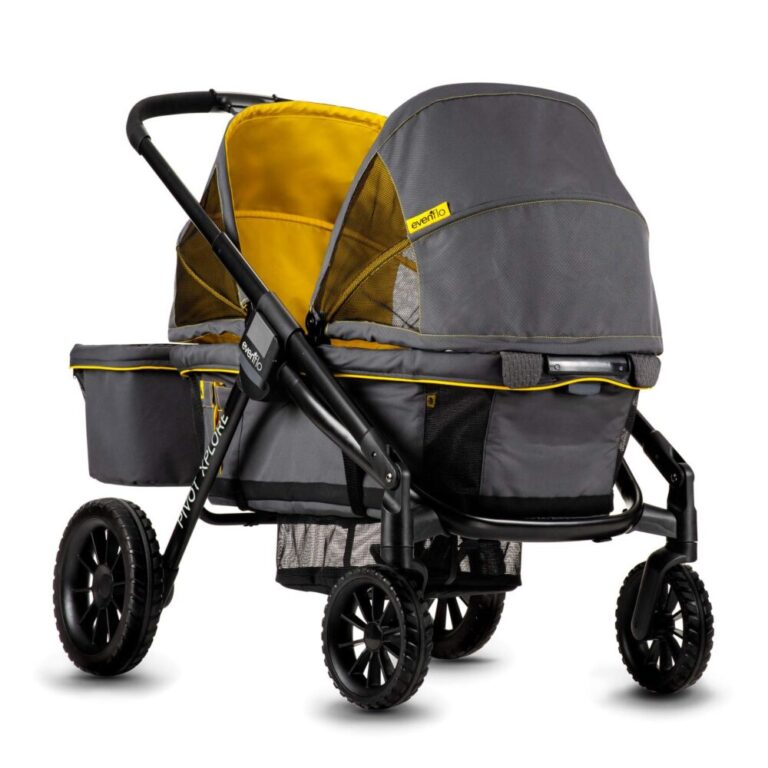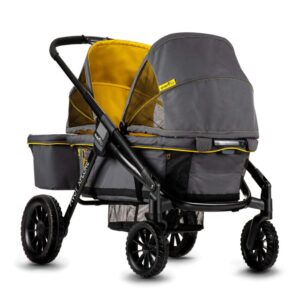 These are sport utility baby buggies, which are more of baby vehicles than pushchairs. I came across one at my sister's place, and I was well impressed by its design.
All-terrain pushchairs provide the best of both worlds in terms of a full-size stroller and a jogger. All the features of a full-size and a jogger are found in an all-terrain.
I find an all-terrain buggy to be easy to maneuver on both flat and bumpy surfaces, thanks to its remarkable full-suspension wheels.
When I compare these strollers to their standard counterparts, I find them to be sturdier and sportier.
The signature feature of all-terrains is the triangular construction with bigger air-filled wheels, a more durable, and the true suspension system on the tires. 
The canopy is remarkably big, providing maximum shielding under the hot sun. All-terrains may not be the best design for running or jogging.
I haven't brought one for a jog, but I can tell from the physical nature of the stroller that jogging or running with it is not an option.
While a jogging stroller is engineered to withstand a great deal of roll and rock with wrist tethers, hand brakes, and fixed front wheels.
All-terrain designs are ideal for off-roading outings, including beaches, hikes, and an uneven urban forest. 
My primary concern as far as all-terrain models are concerned is the weight. They're not the ideal choice as far as portability goes.
In fact, the products that I have come across weigh between twenty-two and thirty pounds, and they tend to be particularly large when folded, even with the wheels removed.
8. Double Strollers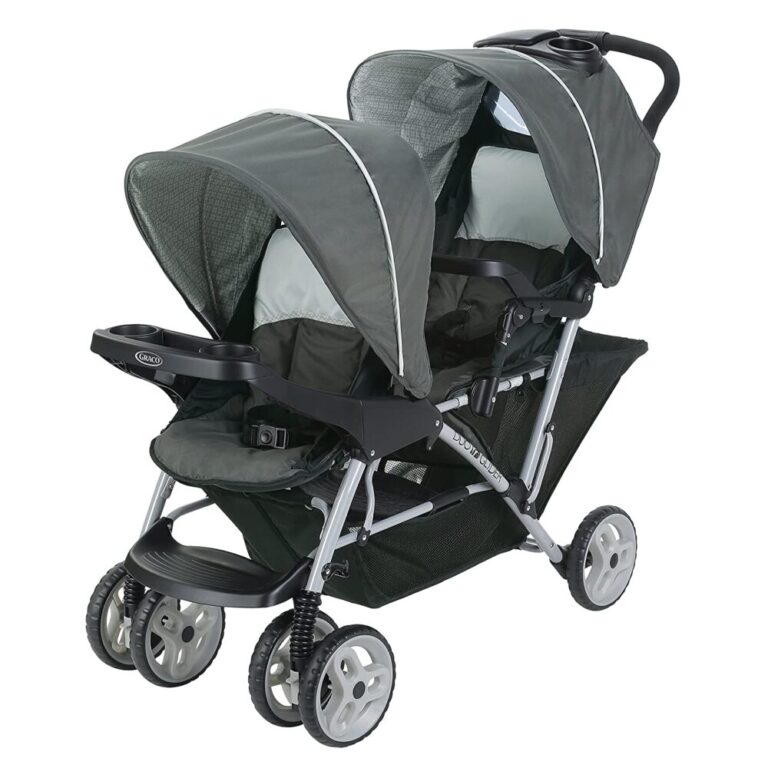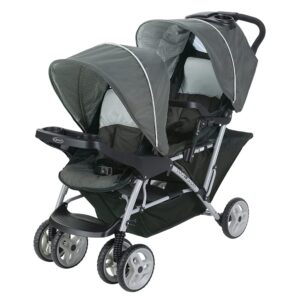 I am quite riveted by double strollers, but I am very sure that I will not need them any time soon since I only have one child.
However, the thought of having one lingers in my mind. As such, I have more than once checked out the most popular models.
By design, it is clear that a double baby buggy is suitable for twins or babies who are in the same age group.
There are two major categories of double strollers that I have come across: Tandem and Side-by-Side.
Major Categories of Double Strollers
1. Tandem Strollers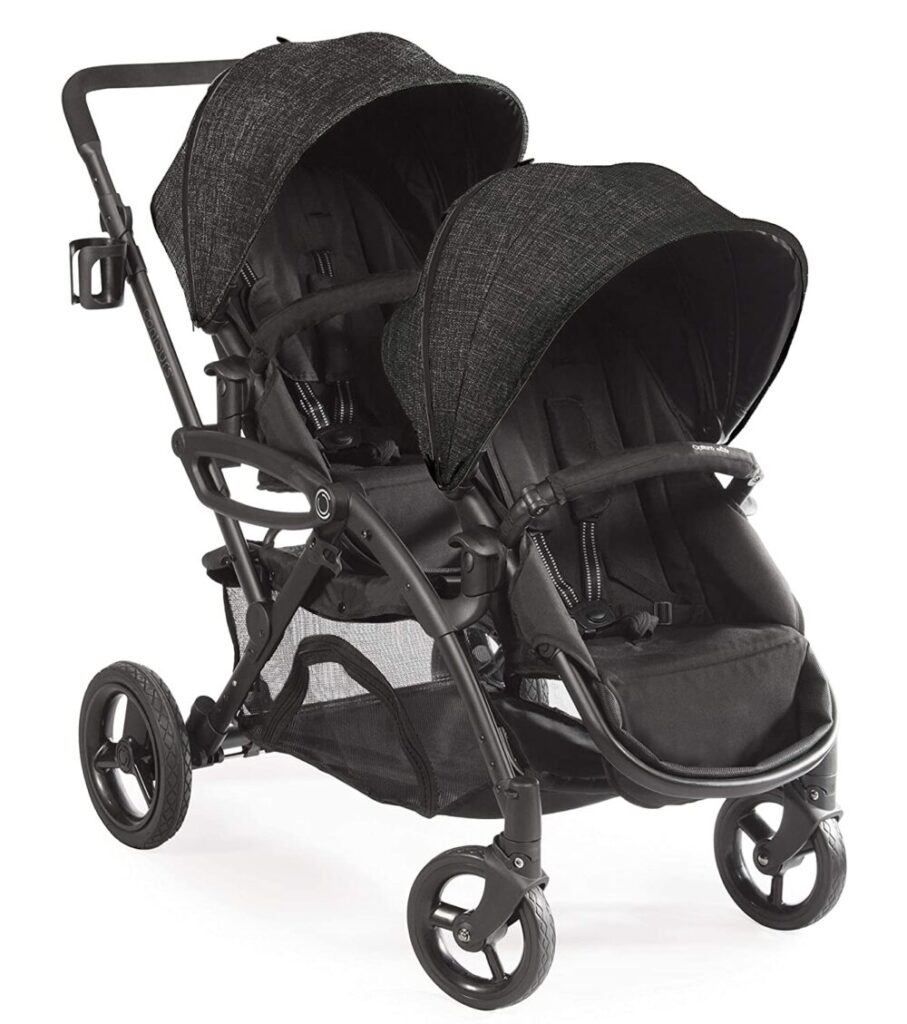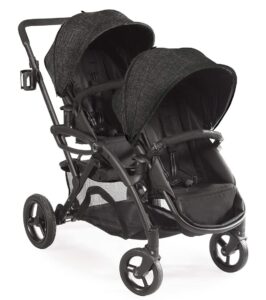 Tandem double strollers place one baby in front of the other. When compared to side-by-side, tandem buggies are more convenient for tight spaces.
There are different designs of tandem pushchairs. One of the most popular designs that I admire being one full stroller attached to the other.
Tandems are so good when it comes to versatility and maneuverability. But I believe the front seat will always be an issue for the kid sitting on the back.
Most tandem double strollers I know have rear-wheel brakes, reclining seats, separate canopies, separate footrests, and separate harness on each seat.
2. Side-by-Side Strollers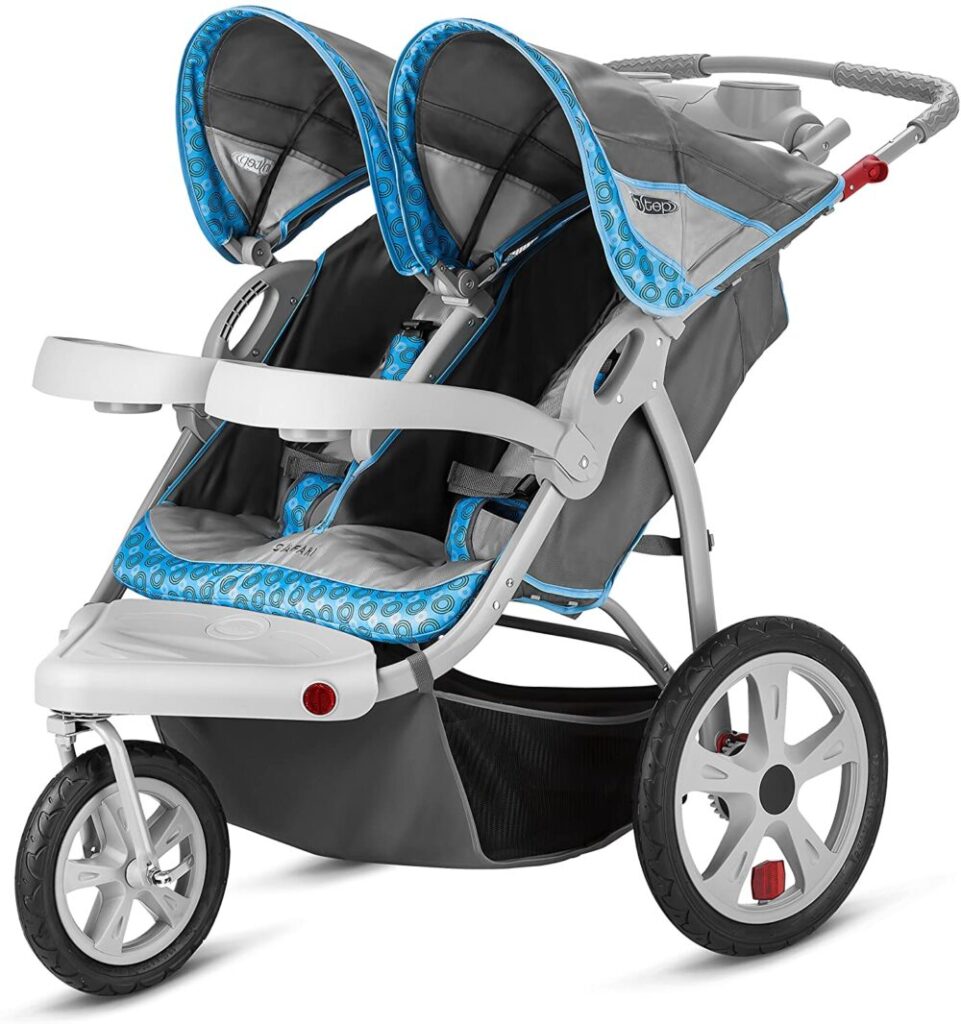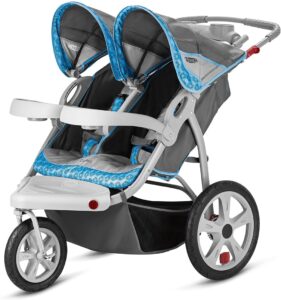 As the name suggests, the pushchairs are connected side by side. Therefore, babies sit next to one another.
The distinctive feature of this type of double stroller is their sheer width, which I find to be slightly wide for some of my doors at home.
Like their counterparts, side-by-side is a good choice for twins, but I am not seeing myself having twins anytime soon.
However, if God blesses me with twins, I will most likely consider side-by-side. I like the height-adjustable handle, easy one-pull fold, freestanding when folded, and lightweight chassis.
Verdict
When I compare side-by-side and tandem, jacking up a side-by-side on a sidewalk seems to be much easier compared to jacking up a tandem.
Side by side pushchairs exerts weight at the same time, making it easy to the jack. However, the baby on the front pushchair of a tandem applies more force, making it harder to jack.
I do have my own house; so, I have adequate parking or storage space for a side-by-side double buggy.
However, if I was living in a squeezed apartment with limited space, I would settle for a tandem. It folds much flatter than a side-by-side.
Another big difference that I have observed between these two double stroller designs is the way that they turn.
The side-by-side design turns much quicker and much easier, but a tandem design has a much wider turn that tends to cover a wider circumference.
9. Car Seat Frame Strollers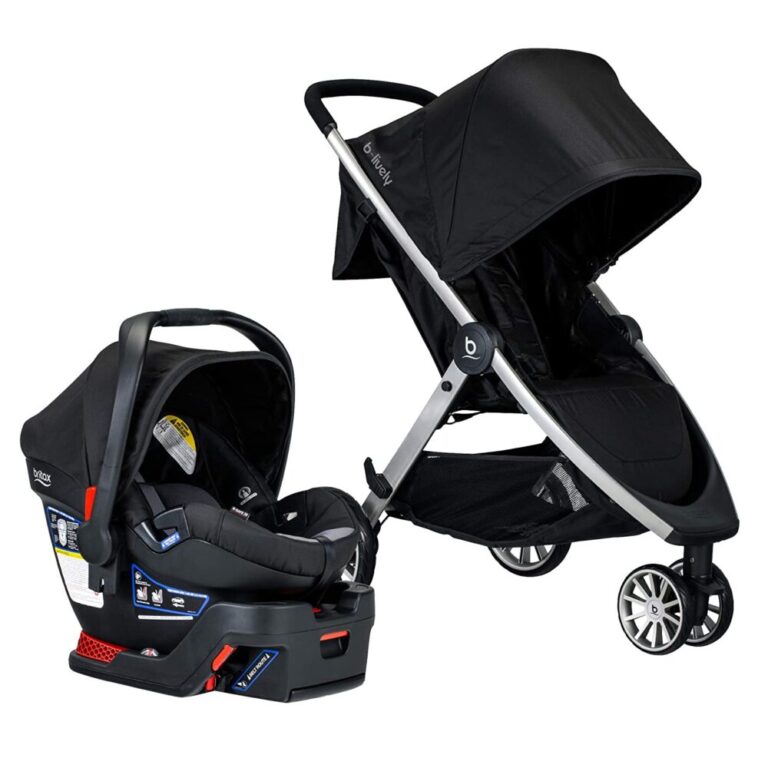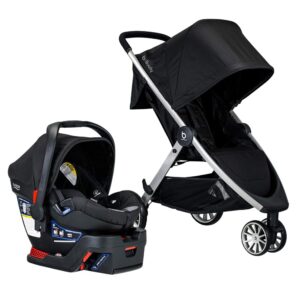 A typical car seat frame stroller is made up of a lightweight frame that has no seat of its own. This type of stroller is designed to accept different brands of infant car seats.
Car seat frame strollers that I have encountered in baby stores have adjustable handlebars, large storage compartments, and other accessories.
I have the Graco SnugRide Frame at home. To use this frame stroller, I have to place the infant car seat facing forward.
Most frames are usually equipped with extra locks in the front for securing the car seat.
Car seat frame strollers are great for quick daily trips around the city. When my baby was six months old, I did mostly prefer frame strollers wfhen traveling.
There're a few cons that I have experienced with this type of stroller. For instance, my baby outgrew the stroller after a year.  
Also, there're a few infant car seat brands that were not compatible with my car seat frame stroller.
10. Transformable Car Seat Strollers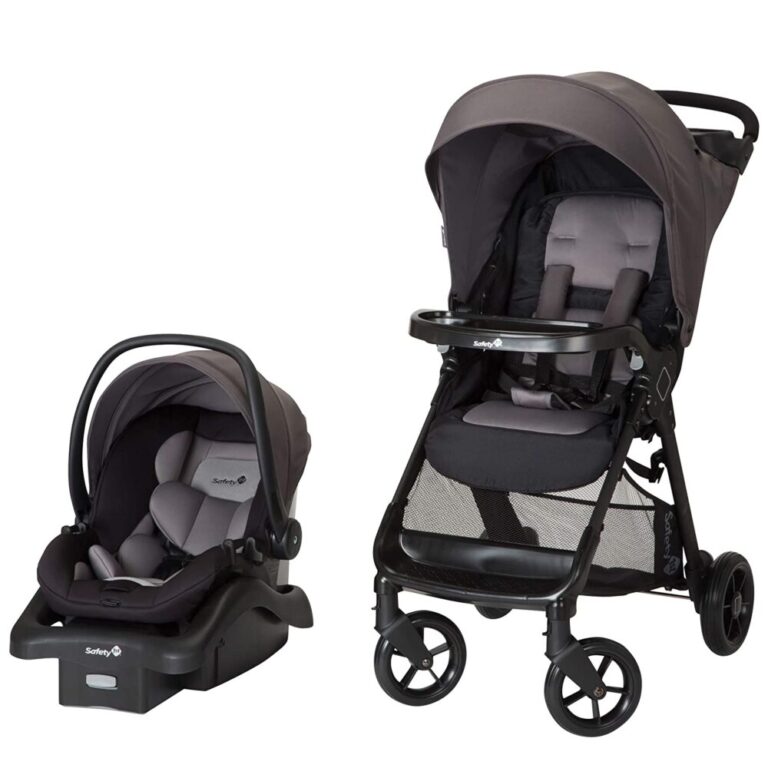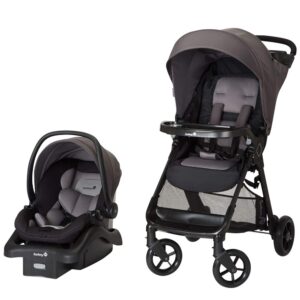 There's nothing adorable than a transformable car seat stroller. It is a fusion of a car seat and a pushchair.
I can use it as a car seat or as a stroller. This is so awesome! I wish I had one of these when my baby was an infant.
Most models that I have come across have met all the minimum safety standards for a carrier, stroller, and infant car seats.
Most transformable car seat strollers I know are so easy to use. Most can be configured with a single push of a button.
The models I have seen so far transform easily into a stroller, I just have to push a button to release the four wheels.   
Normally, car seats weigh roughly seven to eight pounds, but the new transformable car seat strollers may weigh up to seventeen pounds.
They are a little bit heavier, but that's not much of a big deal as long as I can push a button and see the seat transformed into a stroller.