Sensory toys for Infants & toddlers usually help in developing your child's senses of sound, sight, hearing, taste, touch and smell.
These toys can be carried in a diaper bag when traveling. They can also be hung over the crib, the stroller or placed where the baby is playing, maybe on a play mat, play table or inside an activity gym.
They come with bright contrasting colors, different textures, vivid patterns and fun sound to help with sensory development.
Bold, bright contrasting patterns and colors usually help the baby to focus, therefore stimulating vision.
Multi-textured shapes encourage the child to explore and help in stimulating tactile senses. These shapes vary in texture and can either be smooth, soft, silky, fuzzy and even cuddly. They should attract the toddler's attention and motivate them to fondle or touch them.
Those toys that are meant to jingle or crinkle in order to produce sound usually assist in stimulating auditory development. These include rattle beads, bells, and even squeaker toys.
Here are some of the best-rated play items to help in sensory stimulation.
Infant Rattles and Shakers To Promote Auditory Development
These rattles and shakers help in stimulating and developing a baby's auditory skills. Each of them has rattle beads that make different soothing sounds. It is important to expose your infant to different auditory stimuli as early as possible.
Colorful bright colors and multi-colored beads also help to stimulate vision. The textured finger holes make it easier for the baby to touch and grasp. They are available in a variety of styles and colors. They feature flexible, soft plastic construction. They are attractive and provide a fun way for children to play with.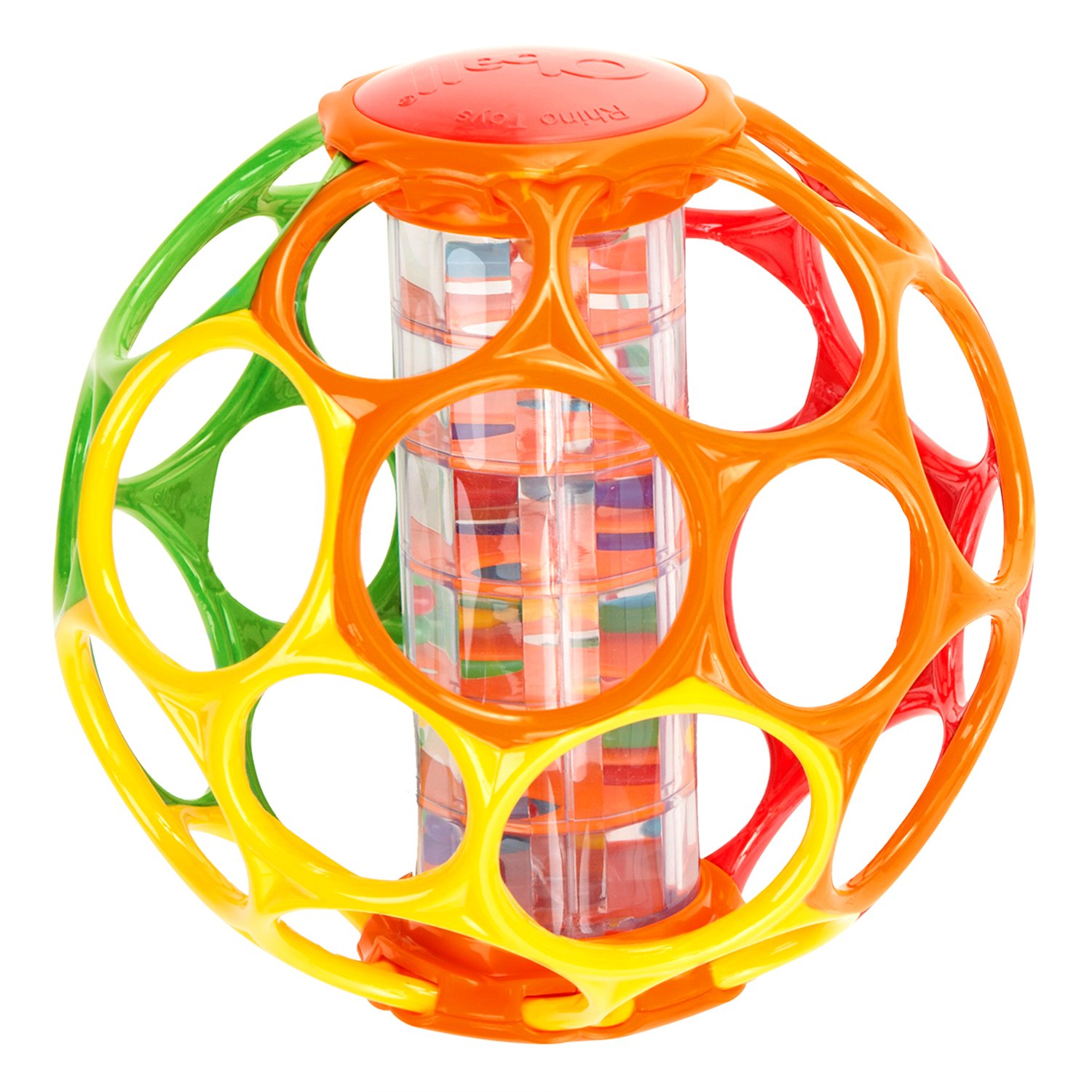 Rainstick Rattle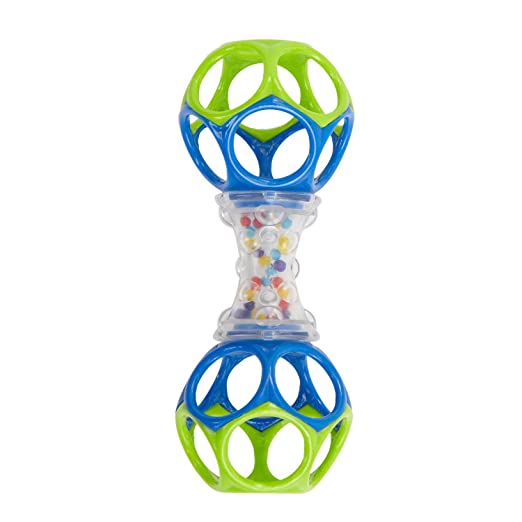 Shaker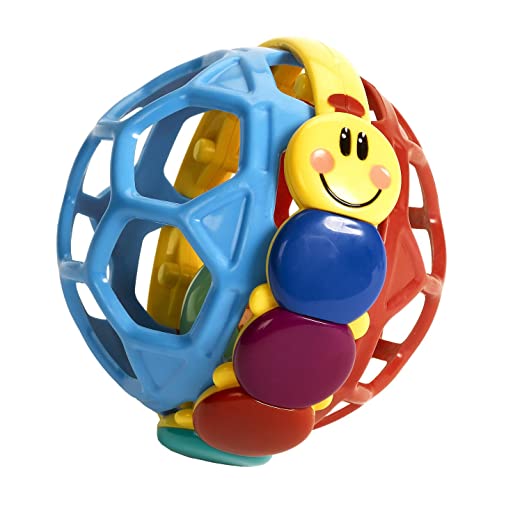 Bendy Ball
Rattle and Sensory Teether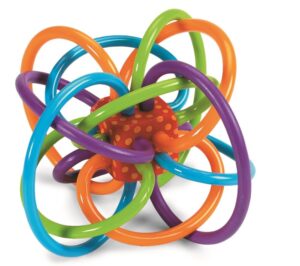 This rattle and sensory teether feature BPA-free, pliable, soft plastic loops for gumming or teething babies. The continuous colorful loops are visually appealing and will instantly hold and capture their attention.
The center cube has an enclosed rattle that will help the baby to be aware of and attend to sounds. The loops make it easy for the little fingers to grasp and hold. You can refrigerate it so that your kid can easily chew on and soothe sore gums. It is washable with warm water and safe soap.
Textured Ball Sets To Stimulate Tactile Development
In order to encourage your child to explore textures and also engage their sense of touch, you can make use of the following ball sets. Their bold colors will also engage your child's vision. They come with nubby surfaces and tactile bumps to encourage touch and stimulate tactile development.
These balls are recommended for children aged 6 months and above. They are lightweight and available in different shapes. They are made of plastic material.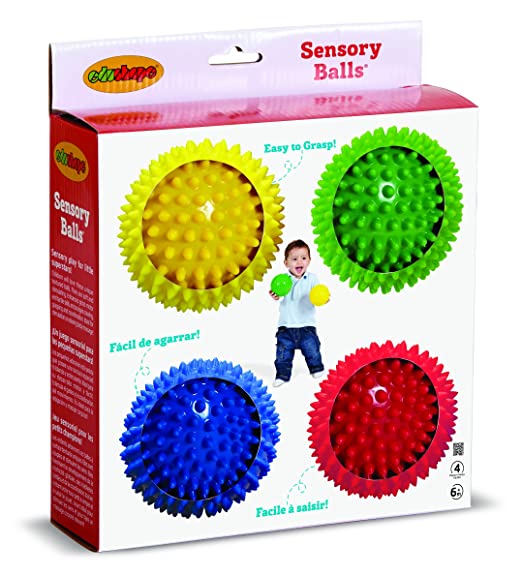 Edushape 4 Sensory Balls Set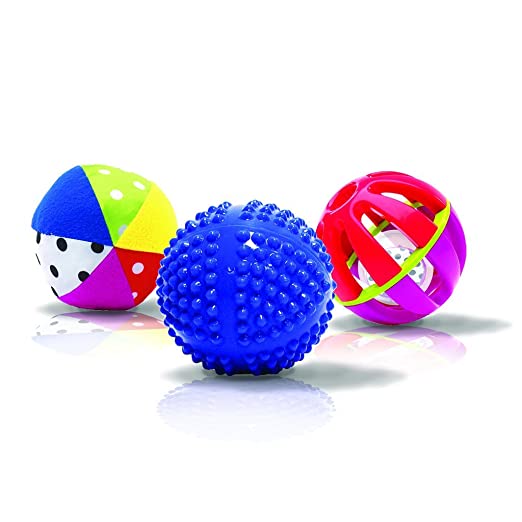 Sassy Sensory Ball Set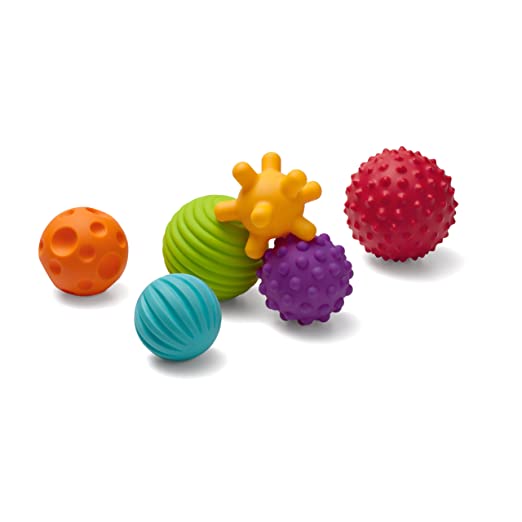 Textured Infantino Multi Ball Set
Multi-Sensory Toys For Babies
These toys have a variety of play items included to promote the development of multiple senses. They have play items such as textured beads, teethers, rattles, or mirrors attached. They come with high contrast colors, pleasant sounds and multiple textures that stimulate auditory, vision, and tactile development.
They are recommended for use from birth onwards. They can easily be attached to the crib or carrier. They are also helpful during tummy time.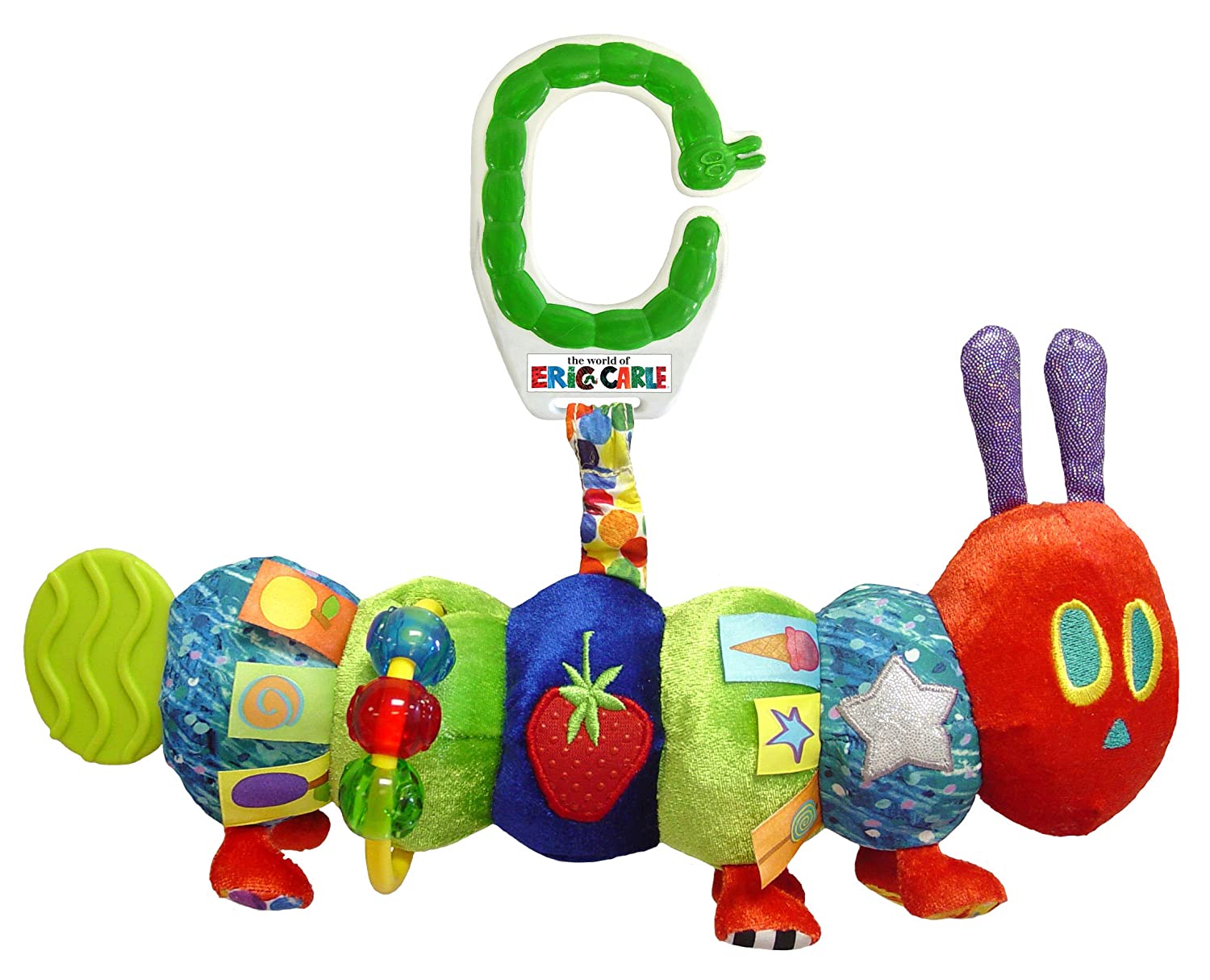 Developmental Caterpillar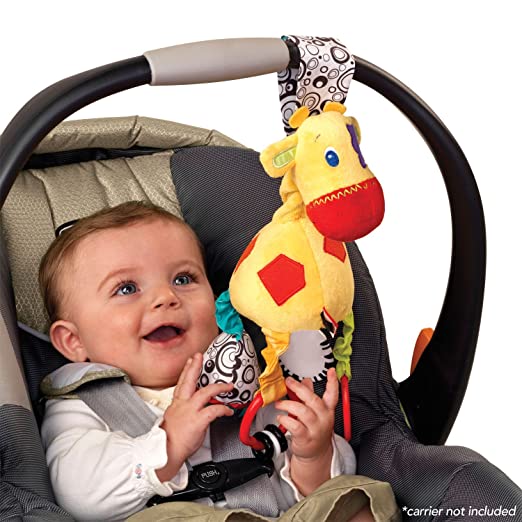 Start Your Senses Giraffe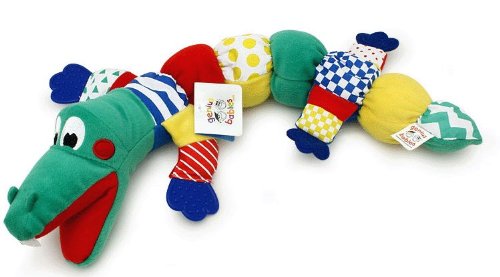 My Pal Al Learning Toy
Tomy Lamaze Musical Inchworm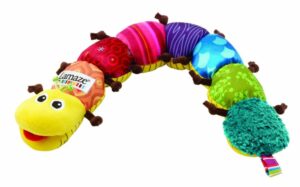 This musical inchworm stimulates both sight and sound senses. It has bold colors and high bright contrast patterns that stimulate your baby's visual skill. It makes different sounds and the head also plays music. It has different textures and colors.
It is safe and easy for infants to hold and explore. It's very cute and is a fun toy for the young ones. It has crinkly segments and rattles that are fun to press on. It is great to use during tummy time. The underbelly of the worm is a ruler with centimeters and inches to measure the growth of your baby.
Babies and infants use all their senses to explore their environment and to organize information about the area around them.
Parents should provide an environment with safe play items that babies can feel, smell, listen to and also look at.
Images courtesy of Amazon