Having an infant in the house is exciting. It's fun, but it's also something new. It's an experience full of love, yet something so frightening. When a new baby comes home, there are many things that new parents need to think about, and it isn't always so easy.
It can be tough to keep it all in one place when there is a little toddler in the house. But can you imagine how it is with twins?
It's double the fun.
If you are a parent to twins and you are figuring how to live your life more comfortably, you would want to have a twin stroller for your baby angles.
Fortunately, today the market is full of different designs and styles of twin strollers that will make your life easier. You can find adjustable ones that you can change as your babies grow; there are also ones that you can quickly put in your car, the ones that are so lightweight, and the ones that are easy to transport.
Also, unfortunately, there are many different designs and styles, so you don't know which are good and which stroller will best suit your needs.
That's when this article comes in handy. We'll help you find the perfect double stroller, and you won't even sweat a bit. We've featured twin strollers with all essentials, everything you need, and everything you didn't know you need.
And we're also going to give you some advice on how to choose the best one. Now, let's dig in!
What should you know before buying a twin stroller?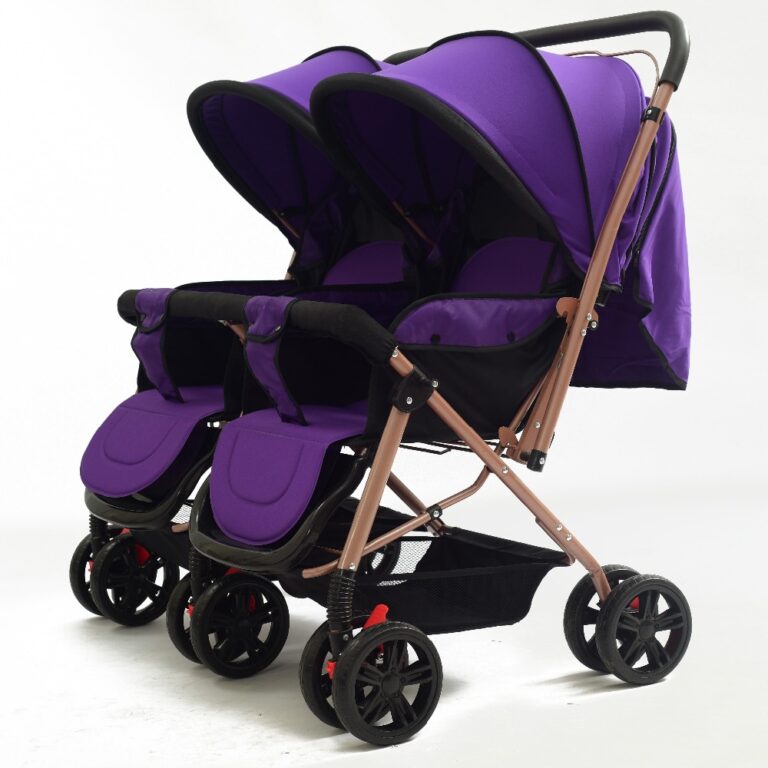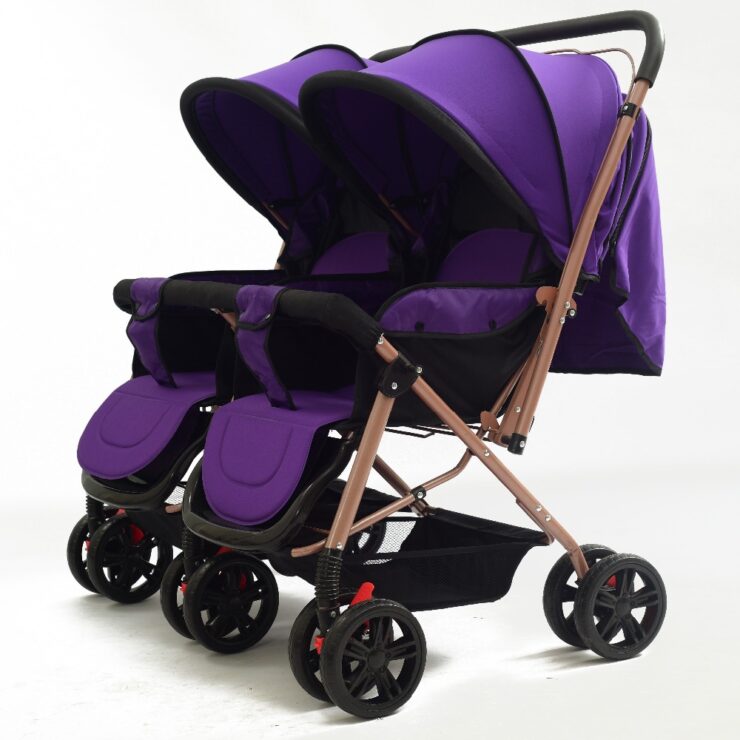 An average parent is a very busy person that wants something that will make their life easier. That's what most manufacturers have in mind and are trying to incorporate into their design. And an average parent of twins is double the busy and needs everything to make life even a bit easier. That's why it's crucial what kind of stroller you are going to buy.
Before going on an adventure called buying a twin stroller, there are some things that you need to know first, and always keep in mind. The first thing you need to know is how big is your budget because that will reflect on your purchase. Will you be using the stroller often, where you plan to go with it, do you have a car, and how big your car is, and do you have space in it? Once you put everything on the paper, you will know what to look for in a stroller.
And because we know that you are super busy, we've researched for you, so you don't have to waste your time on that.
1. Bugaboo Donkey Twin Stroller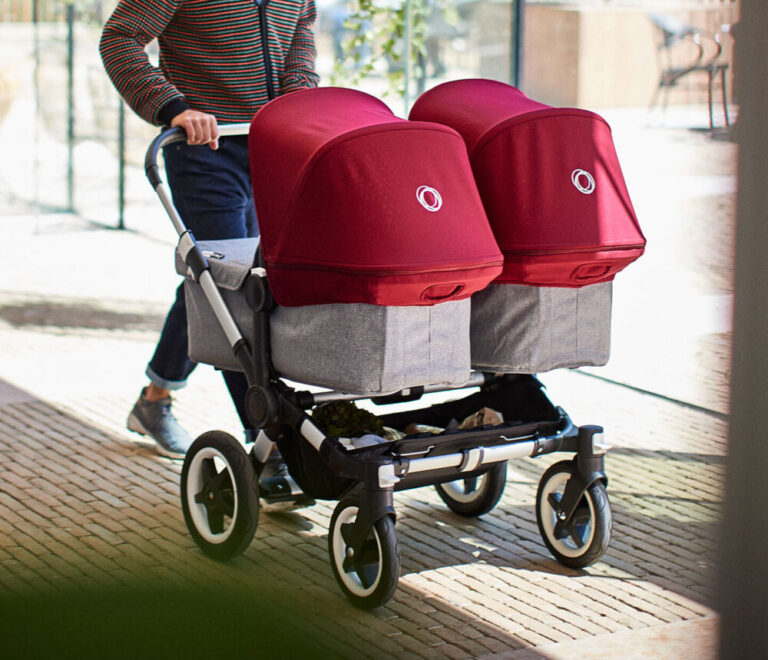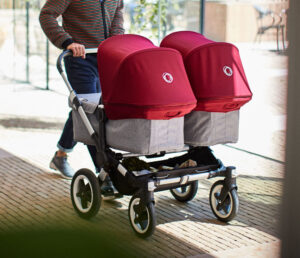 This model is impressive because it has oversized wheels, which means that you will easily steer the stroller around, and the ride will always be comfortable. Another great feature is that you can push it with just one hand, and the design is so slim that you will never get stuck anywhere. The most crucial part is that it grows along with your kids and that it can easily be transformed from a single stroller to a double in a minute. You can manage the seats to face you, face forward, or even the kids to face each other.
It fits great in any car and is compatible with any car seat. It has an adjustable and removable SPF 50+ canopy, so you don't have to be afraid of the sunlight and heat. It can be used until your kids are 16kg+ per seat.
The downside of this stroller is the high price, but if that's not a problem with you, don't look any further.
2. Phil & Teds Dash Inline Double Stroller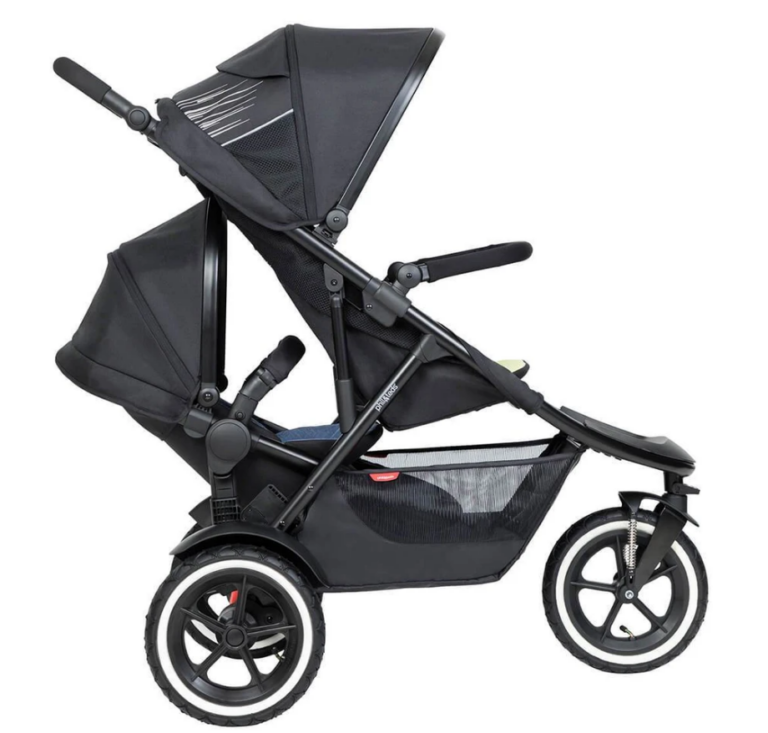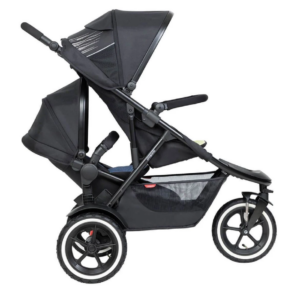 There isn't a better stroller for parents that are looking for a lightweight model than this one. It super lightweight, and it has four options-set up so that you can change it as your needs change and the kids grow.
The front seat is large and has many reclining positions, and it can be positioned in tandem facing the front or facing the parent. The bottom seat is perfect for an infant that can be faced forward or a car seat for a single stroller option.
It's super easy to fold up this stroller, and you can do it in just seconds. The front seat has a padded 5 point harness system and an extra-large oversized canopy for protection from harmful sunlight. The front seat also has a feature for older kids such as flip out leg support and side pocket in the canopy with a headphone jack to listen to your favorite songs. It also has lots of storage, other special features, and a cool design.
The only thing that we don't like about it is that the color is super light and can easily show traces of wear.
3. Baby Trend Double Sit & Stand Stroller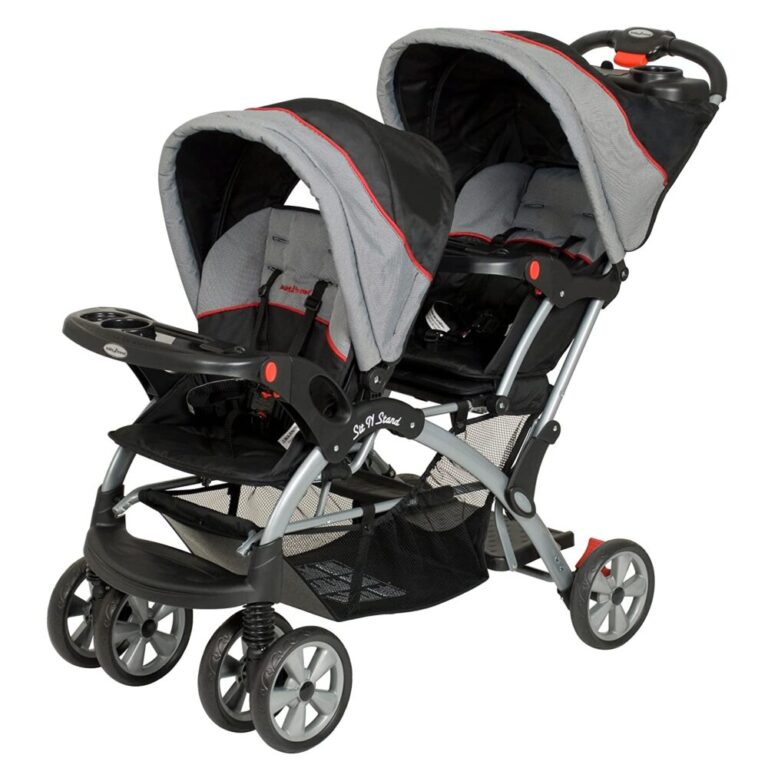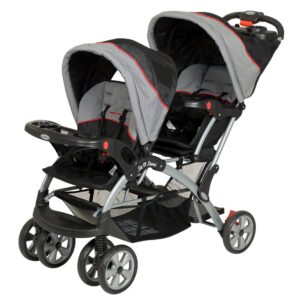 The twin stroller has many configurations and can even accommodate older kids. It's made out of a durable aluminum frame, and it can be used for a toddler, infants, and of course, twins. It can be used with many car seats, and even the rear seat is removable.
You can adjust the seats to face forward or face you if you want to interact with your kids. The seats can be adjusted from a straight upright position to a more comfortable, fully laying down position.
The rides with this model are smooth and easy, and it can be pushed with only one hand. Interestingly, both seats have cup holders and a tray, and even the parents have an organizer for them in the rear, where they can put their cup, keys, phones, and necessities.
You will love the fact that the seat covers can be easily removed for easy cleaning and the fact that they are made out of durable fabric. The stroller is a bit bulky, but it can be folded with just one hand in seconds.
Related Reviews:
Best Stroller For Growing Family
Best Large Diaper Bag For Triplet & Twins