Editor's Pick
Best Interactive Toy
Best Educational
Don't Miss
Crayola Sprinkle Art Shaker, Rainbow Arts and Crafts, Gifts for Girls & Boys,...
Fingerlings Glitter Monkey - Amelia (Turquoise Blue Glitter) - Interactive Baby...
PlayShifu Educational Globe for Kids - Orboot Earth (Globe + App) Interactive AR...
DreamWorks TrollsTopia Color Poppin' Poppy Interactive Plush with 5 Modes,...
Confused about whether you should give a barbie doll or medical kit to your five-year-old daughter? Kids these days have diverse interests and likes. Therefore, while purchasing a gift for them, it is essential to consider their interests and preferences. Most girls prefer dollhouses and gardening materials.
However, some kids also like gender-neutral toys like smartwatches and world maps. Thus, this article provides you some insights regarding the best toys and gift ideas for 5-year-old girls in 2022 depending on their portability, durability, entertainment value, educational importance, and cost-efficiency, along with a detailed buying guide.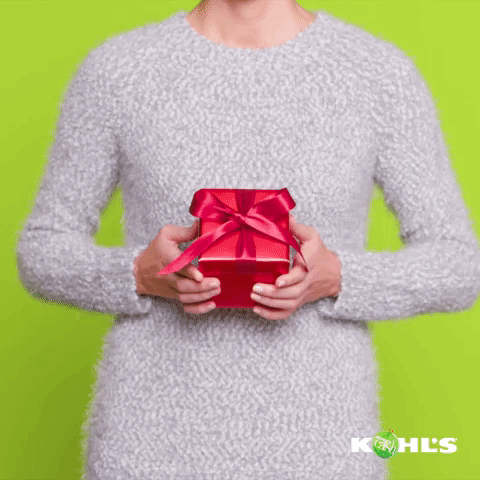 List of Top Gift Ideas
1. Crayola Sprinkle Art Shaker – Editor's Pick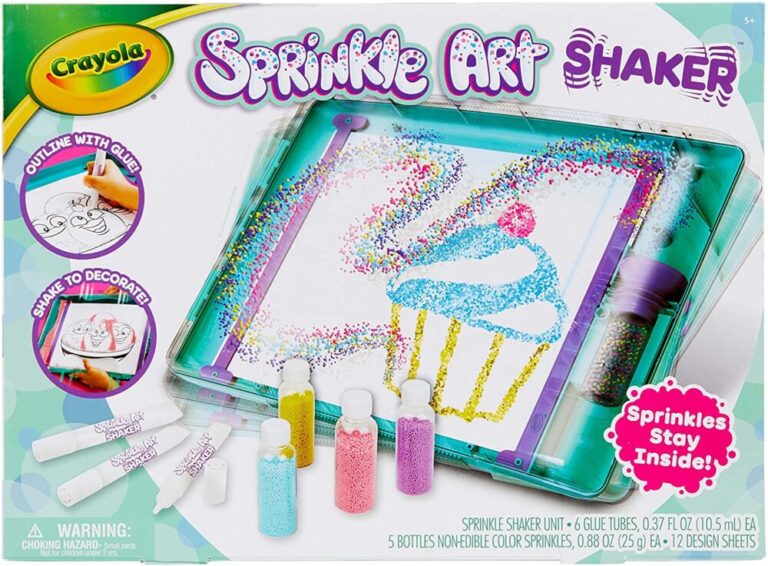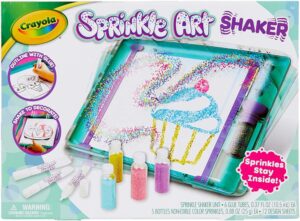 Crayola Sprinkle Art Shaker is a perfect choice for those that love glitters and shine. These tools are incorporated with 12 project sheets, one sprinkle art shaker, six Glue Tubes, and five bottles of non-edible sprinkles. Children of all ages can display their creative skills at home and experiment with glitters of different colors using the art shaker.
Additionally, this product also provides a perfect platform to learn multiple art skills and feature their talent from a young age. Moreover, the portable nature of the unit, along with its lightweight and high-quality, adds five stars to its performance.
Hence, now your child can decorate a blank sheet with beautiful tints and shades that are visually appealing. Similarly, the bottles can be effortlessly refilled when required. The additional content, however, is sold separately and is not available with the main object.
Pros
Effortless refill
Portable and Lightweight
Diverse accessories
Inexpensive
Cons
Glue is challenging to dry.
Crayola Sprinkle Art Shaker is suitable for both girls and boys. The item is cost-efficient and portable. Thus, it can be afforded by a diverse range of users. Furthermore, the diverse range of accessories included in the package enhances its versatility and makes it the best among its counterparts.
2. Fingerlings Glitter Monkey – Best Interactive Toy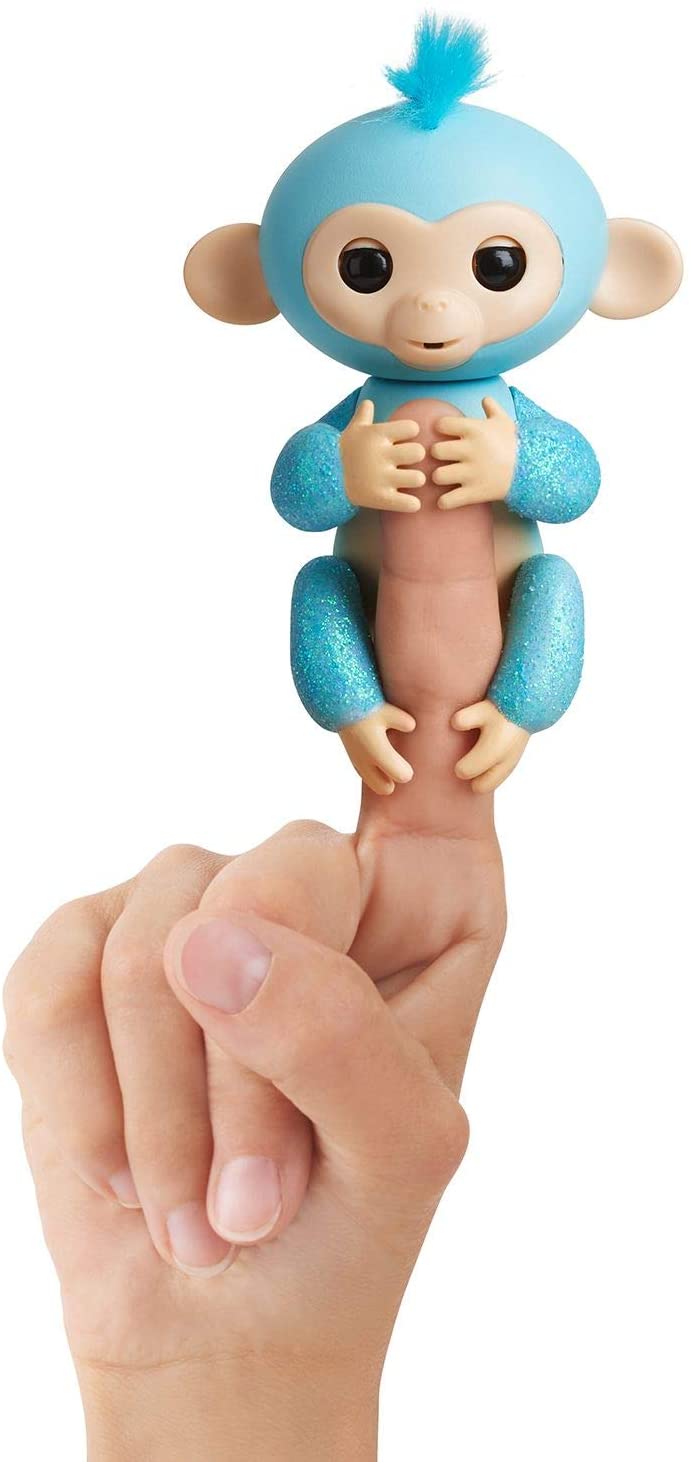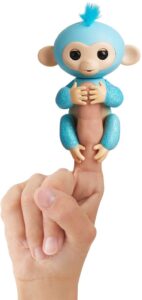 Fingerlings Glitter Monkey is another product included in the list of best toys and gift ideas for 5-year-old girls, 2022. The glitter monkey is named Sugar and is renowned for its habit of wrapping around your finger. These fingerlings are extremely sensitive to motion and sounds.
Thus, they respond immediately to touch and other such gestures. The response is mostly characterized by silly babble, blinking eyes, and head turns. In addition to this, the toy is loved by girls and is famous among children of age five or more.
The girls can blow kisses at the monkey, and it will respond by kissing them back. Along with this, they are easy to carry around and are mostly powered by batteries. Lastly, the low-priced equipment can be chosen from a wide variety of colors that are loved by children.
Pros
Inexpensive
Cute and responsive
Portable and lightweight
Battery-powered
Fingerlings Glitter Monkey is second to none in terms of performance and efficiency. The portable little monkey is exciting and responsive. Moreover, the unit is battery-powered and does not take much time to charge. Thus, it is highly recommended for girls.
3. Fairy Garden with Musical Sound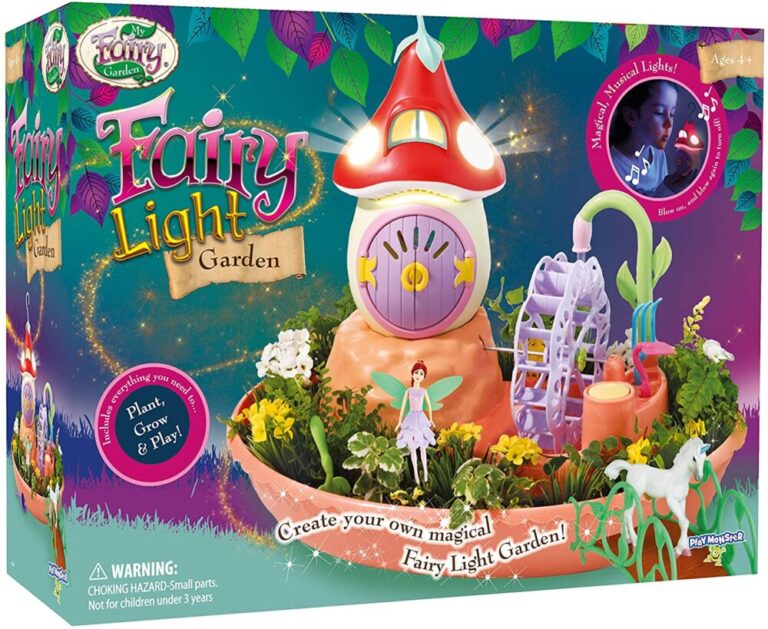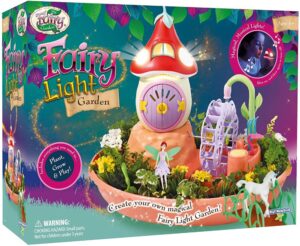 Fairy Garden with Musical Sound is a whole package with remarkable accessories. The fairy garden playset is equipped with all the required materials to grow flowers and plants. Furthermore, the lights and music are also an integral part of the system.
These features can be activated by blowing on the surface of mushrooms. Young girls can create their flower gardens and decorate them just the way they like. In addition to this, to add real-life movements, it is advised to water the wheels and press the pump.
There are incredible additional accessories available with the main apparatus and include bridge, watering can, seed packet, Fairy lighthouse, and gardening materials. The model is a perfect platform to teach the children about gardening practices and the importance of the environment at a young age.
Pros
Lights and music included
Gardening tools
Environment Friendly
Easy to carry
Fairy Garden with Musical Sound is a cost-efficient and performance-oriented item. The apparatus is environment friendly and provides an opportunity for children to learn the importance of gardening. Therefore, it is suitable for a diverse range of users and is highly recommended.
4. Learning Resources Coding Critters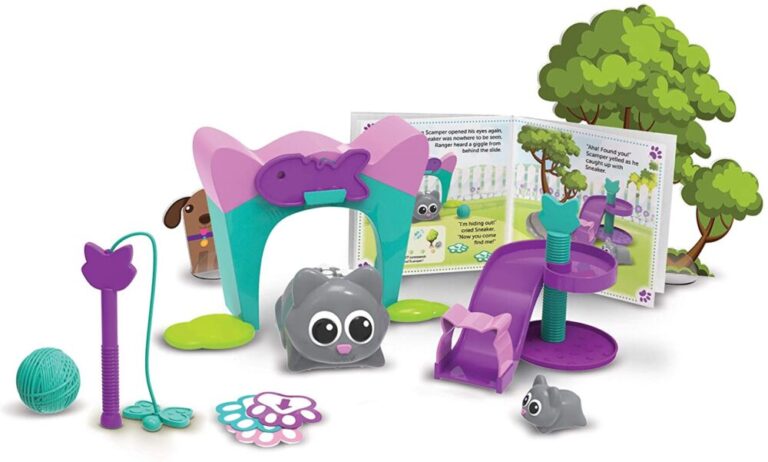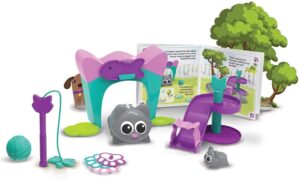 Learning Resources Coding Critters is ideal for both boys and girls. They are perfect for those that love to decode, and using the equipment can help them to polish their skills. Along with this, the toy allows children to play hide and seek and other fun-loving games with their classmates and friends.
You can design your own creative and challenging codes and ask your friends to decode them. The playset includes 22 pieces that can be arranged into various combinations. The platform engages five-year-olds in feeding pets and taking care of them.
This raises a feeling of responsibility among them regarding their beloved pets and teaches them the importance of care. The play mode is specifically designed for interacting with pets and is highly admired by consumers. Thus, the item is ideal for daily use among a diverse range of users.
Pros
Play mode is interesting
It can be used with friends
Versatile
Helps in polishing skills
Learning Resources Coding Critters is a performance-efficient tool available at a reasonable price range. The equipment features play mode, which is associated with nurturing and feeding the pets. Thus, it teaches the children about their responsibilities towards their pets.
5. Crayola Scribble Scrubbie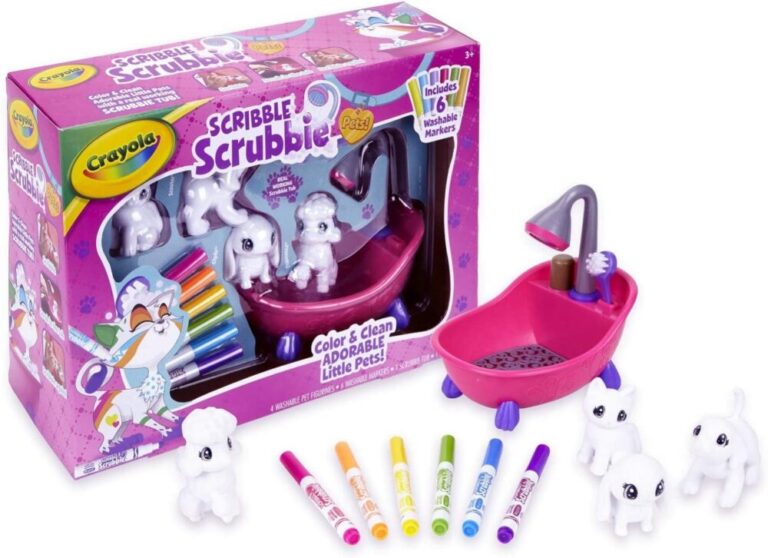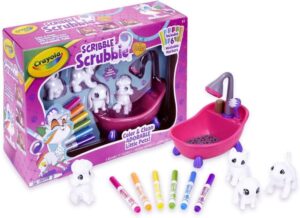 Crayola Scribble Scrubbie is a remarkable product with customized features. The model can be decorated and colored depending on the requirement. The playset includes one scrub Tub, 6 washable markers, four washable animal figures, one scrub brush, and related apparatus.
The girls can wash the animal figures and scrub them until they are satisfied. In addition to this, expansion packs are also available and are sold separately from the main set. The expansion pack includes miniature versions of toys and figures for the impressive craft that can be performed by girls as well as boys.
Similarly, the Crayola Ultra-Clean Washable Markers are characterized by effortless cleaning of clothing, painted walls, and skin. Therefore, it can be used by young children to clean the animal figures. The model is available in multiple colors, including orange, green, blue, etc. These pigments are non-toxic and are ideal for the majority.
Pros
Versatile
Outstanding accessories
Non-toxic pigmentation
The expansion pack is also available
Crayola Scribble Scrubbie is a versatile item that is second to none in terms of performance. The amazing accessories available with the main product improve its efficiency. Furthermore, the non-toxic pigments used in markers make them safe for children to use. Thus, they are ideal for children around the age of 5.
6. Shifu Orboot (App Based) – Best Educational Toy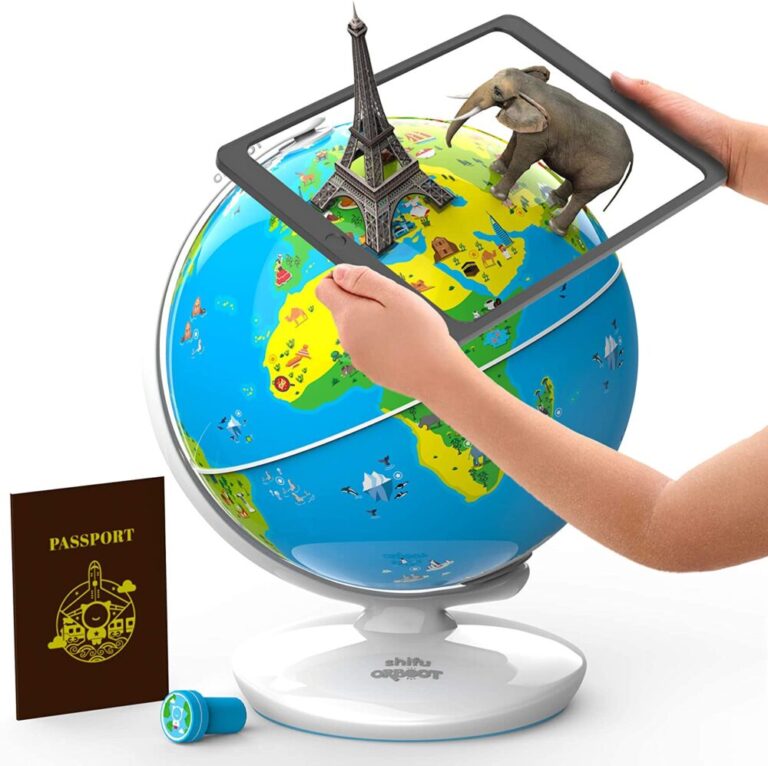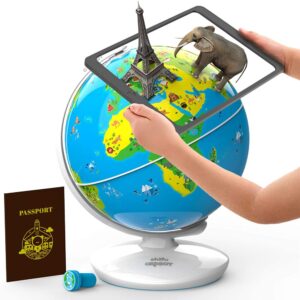 Shifu Orboot (App Based) is the best toy among the list of best toys and gift ideas for 5-year-old girls, 2022. The globe helps them to widen their knowledge about different continents. Along with this, it offers them an impressive journey to some of the most interesting places around the world, just with a few clicks.
The companion ORBOOT application helps them to explore the world just by connecting the tool with the smartphone. Similarly, the application also offers music, storytelling, and related features that engage girls and boys in fun-loving adventures.
The quizzes are also an integral part of the system and test the knowledge gained through the experience. Therefore, this game is a perfect method to teach your children about famous places across the globe alongside major continents and oceans.
Pros
Storytelling and music
Compatible with multiple brands
Supported by ORBOOT app
Educates the children
Shifu Orboot (App Based) is an interactive toy that can be connected to the Orboot smartphone application. The model is a suitable way to teach your children basic knowledge regarding the globe. Furthermore, it is easily accessible and is also user-friendly.
7. DreamWorks TrollsTopia Poppin' Poppy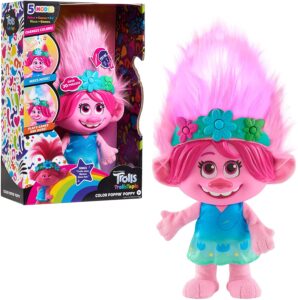 DreamWorks TrollsTopia Poppin' Poppy is specially designed for young girls and is equipped with music features. The toy set allows you to style the dolls and figures integrated into it. There are five modes of play incorporated inside the equipment. These game modes allow girls to choose from a great diversity and improve the versatility of the playset.
The gaming modes involve painting, DJ, Music, Dancing, and games. The users can choose the option they like the most and can perform the related tasks. The modes can be effortlessly interchanged by pressing the buttons located on the crown of the Poppy doll.
The hair of the subject can be painted with the help of fingers. Moreover, it is capable of singing around 30 phrases that are loved by children. Lastly, the unit is powered by batteries and is easy to charge. Furthermore, the charging time is meager. Thus, it is suitable for a diverse range of consumers.
Pros
Versatile gaming modes
Easy controls
Battery-powered system
Charges rapidly
DreamWorks TrollsTopia Poppin' Poppy is an unrivaled item available at an affordable price across the market. The apparatus features easy controls and is user-friendly. Along with this, the system is powered by batteries and takes very little time to charge. Finally, the versatile gaming modes add additional stars to its performance.
8. Disney Princess Comfy Squad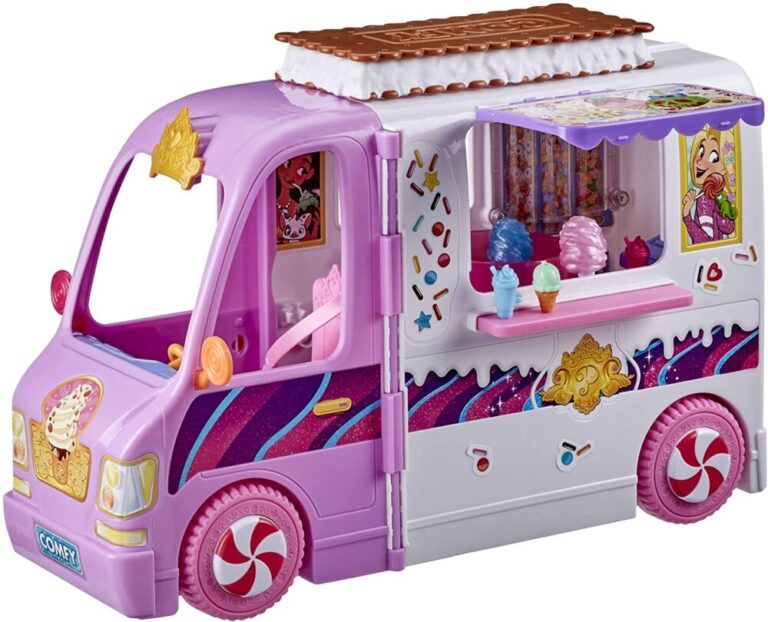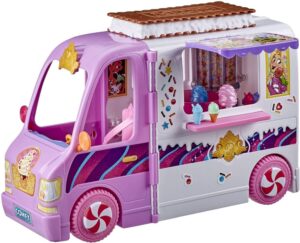 Disney Princess Comfy Squad includes a beautiful Disney Princess setup. Through these playsets, girls can enjoy their playtime with their playmates. They can join the fun by opening the portable vehicle shop. Inside of the van is filled with sweet cotton candies, candy-making machines, an ice cream freezer, and more interesting stuff.
Another significant attribute of this fantastic toy is the detachable rooftop. The ice cream sandwich-shaped rooftop can be converted into a table when required. This allows children to use it while serving each other. Additionally, the table comes with bar-shaped chocolate seats, which complements the overall design of the item.
However, the product is a part of the whole Disney Princess Comfy Squad that is available with fashionable dolls. These dolls are sold separately from the truck, and thus, you can purchase them separately without any inconvenience. Therefore, it is ideal for girls with diverse preferences.
Pros
Detachable rooftop
User-friendly
Entertaining
Disney Princess Comfy Squad is user-friendly equipment. The tool is easy to use and is suitable for young children. Furthermore, the detachable rooftop has the potential to convert into a table that is available with complementary chairs. Finally, the unit is entertaining and does not disappoint the user's expectations.
9. Crazy Forts Purple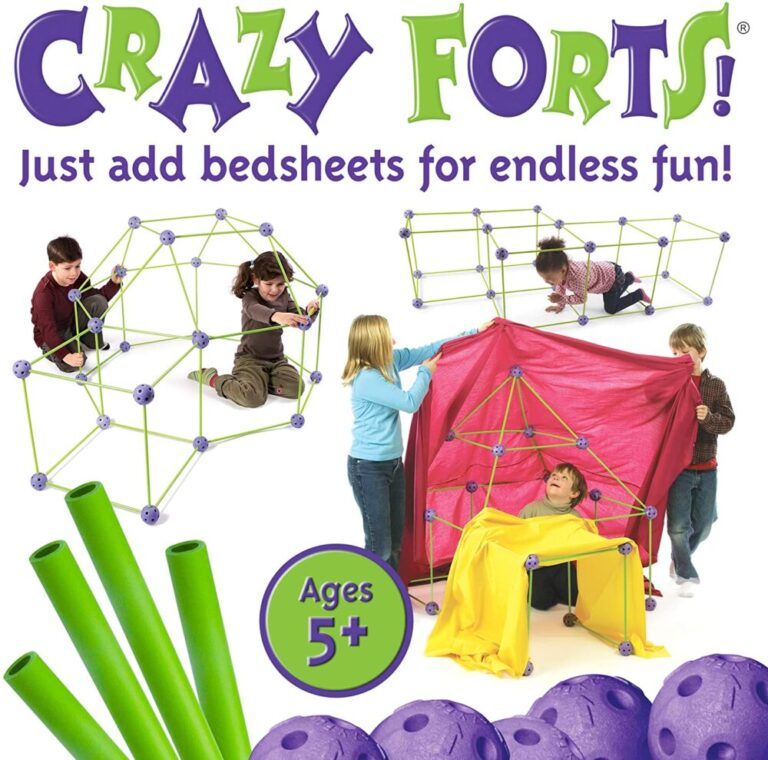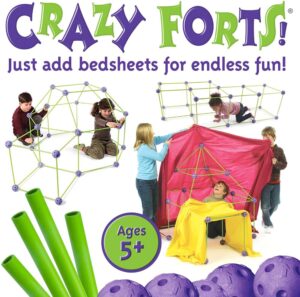 Crazy Forts Purple is another outstanding toy that is performance-oriented and displays high-quality construction. The model can be used to showcase the creative abilities of kids by designing unique buildings. There are multiple accessories available for children to create a diverse variety of objects in different configurations.
The versatility of the system makes it suitable for both girls and boys. The pieces or building blocks can be attached together to form castles, Igloo, pirate ships, and other things they like. Moreover, after the design has been completed, it can be covered with a curtain or bedsheet for visual appeal.
Similarly, Crazy Forts is a durable product that is not vulnerable to damage. The sturdiness of the material is attributed to its high-quality construction. Portability and ease of use are other prominent highlights of the model. Hence, it is my ultimate recommendation for enhancing your kid's creativity.
Pros
Creative and interesting
Durable and sturdy
Ease of use
Portable
Crazy Forts Purple is an interesting toy available for young girls and boys. The unit allows kids to display their talents by creating new buildings and objects through building blocks. Moreover, it is durable and easy to use and does not require much effort on your part. Therefore, it is worth the price.
10. Melissa & Doug Painting Book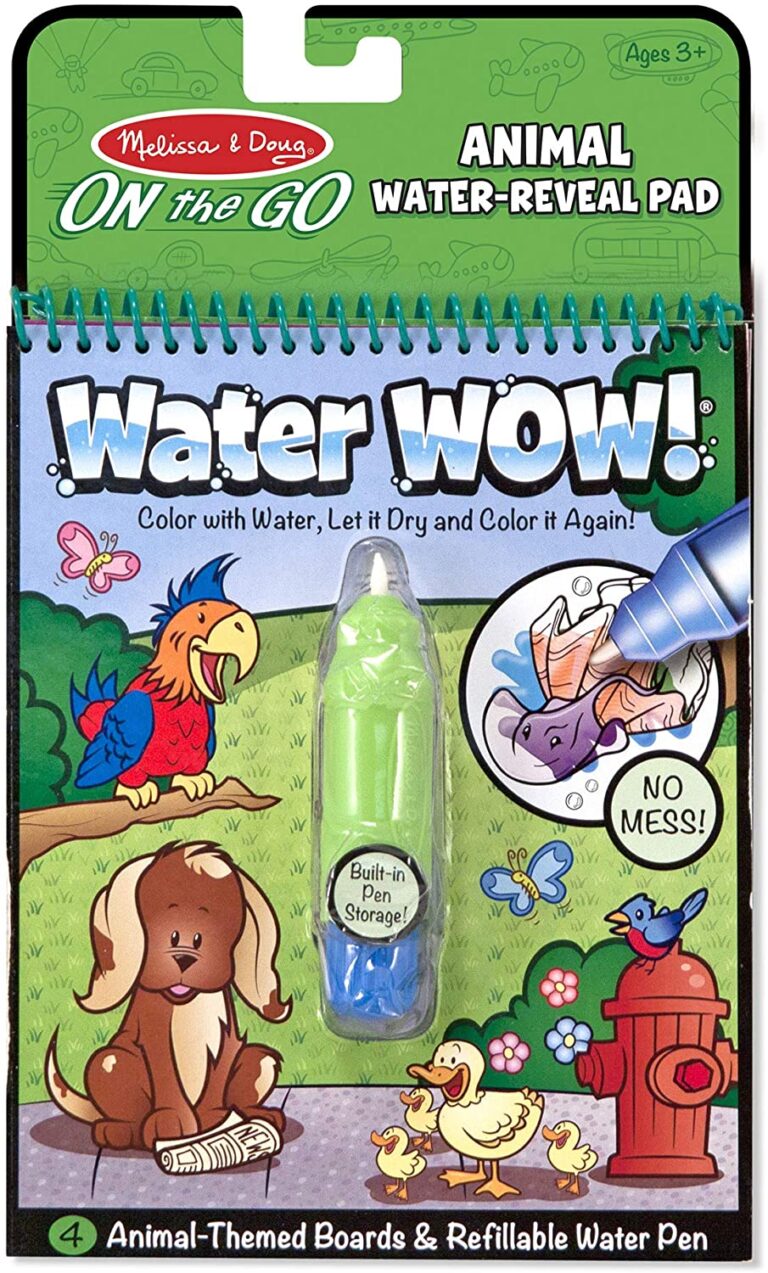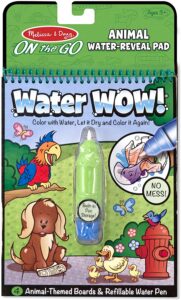 Melissa & Doug Painting Book is different from its above-mentioned counterparts and is ideal for those that love drawing and art. The tool is an animal-themed color book that can be used by children around five years of age. The book features reusable pages and does not require you to buy them separately.
Hence, it is budget as well as environment friendly. Furthermore, the refillable water pen available with the main apparatus is amazing and is admired by kids a lot. Children can also enjoy the search and find activities arranged after various intervals inside the book. There are four major scenes to color, and the activity is arranged for each scene.
Thus, kids can enjoy coloring their books as much as they want. The water pen can be effortlessly held by children and can be stored near the front cover of the book. The equipment is one of the best travel toys for kids of diverse age backgrounds and is highly recommended.
Pros
Environment Friendly
Reusable pages
Refillable water pen
Engaging and interesting
Melissa & Doug Painting Book is an environment-friendly product available at a reasonable price. The apparatus includes reusable pages and refillable water pens, which are easy to hold. The painting book is also perfect for traveling because of its impressive storage abilities. Thus, it is useful for a variety of purposes.
If these weren't enough, take a look at these awesome toys from Amazon:
Factors that Should be Considered While Looking for the Best Toys and Gift Ideas for 5-Year-Old Girls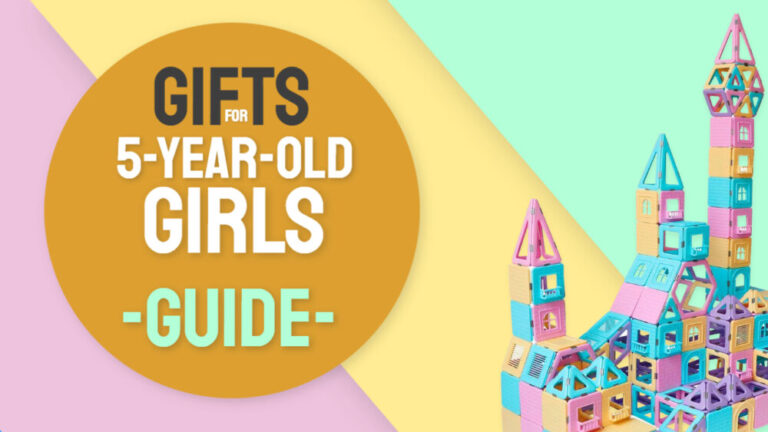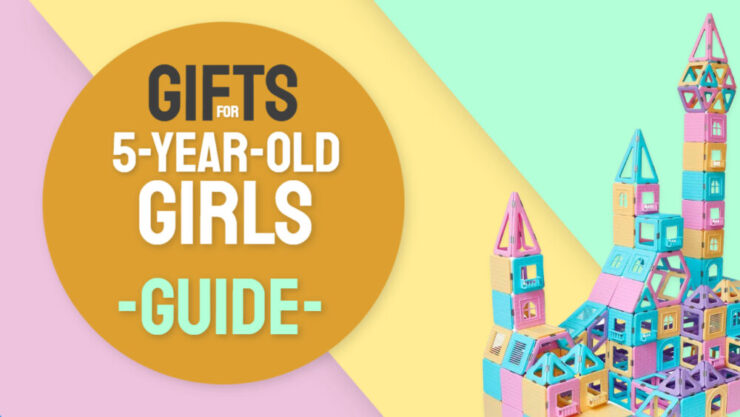 Durability
Durability is of prime importance when considering purchasing a toy gift for your children. A sturdy tool can accompany them for a long time and is worth the money you spend on it. The sturdiness of a product is attributed to its high-quality construction.
Mostly, it is recommended to look for equipment that is made up of plastic or polyethylene for flexibility and compactness. Similarly, the paper used in the color books for young girls should also be thick enough to prevent leakage. Therefore, durability is of utmost importance and shall never be neglected in any situation.
Portability and Lightweight
The second factor that must be taken into account is the portability and weight of the item. The unit should be lightweight in nature and shall not be too heavy to carry around. Furthermore, it shall also be portable and should possess significant storage abilities.
The storage properties of the system enhance its potential for traveling purposes. There is a wide range of traveling toys available in the market. Most notable among them include the Melissa & Doug painting book. This item comes with a refillable water pen that can be stored effortlessly inside the book and is not prone to damage.
Entertainment and Creativity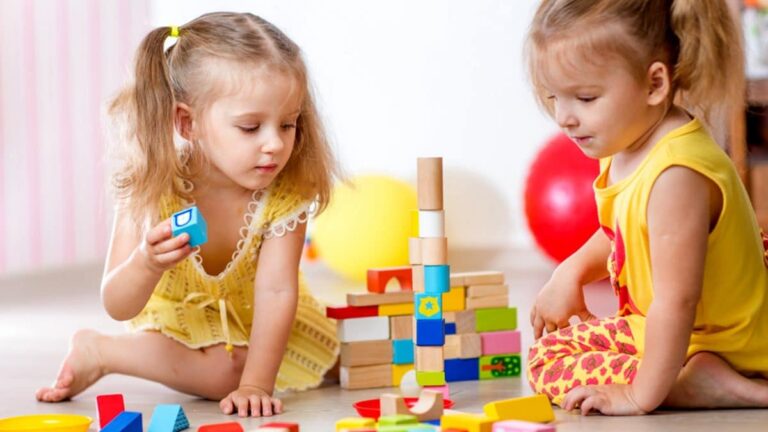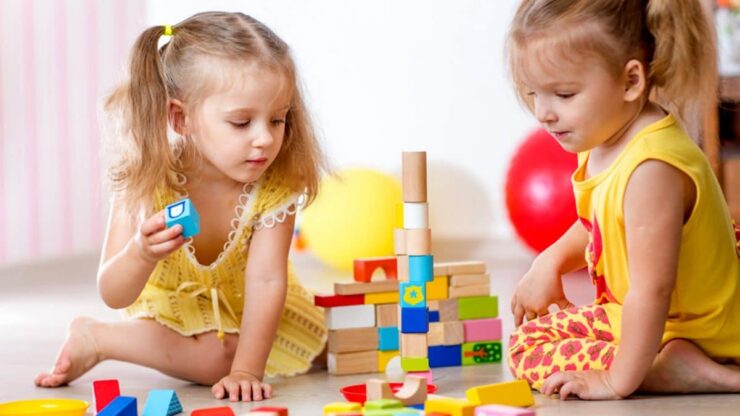 The toy gift should possess some entertainment value for kids. If it is not interesting enough, children will get bored easily. Thus, next time you go shopping for a gift for your daughter, make sure to consider her likes and interests. Moreover, apart from the entertainment value, the tool should enhance the importance of learning and creativity among kids.
It should provide a suitable platform for them to display their talents and try out new things. Examples of such models include Crazy Forts Purple and Shifu Orboot. The latter is more interesting and educating as it teaches the general knowledge about the globe. Moreover, the toy is associated with the Orboot mobile application that is user-friendly and cost-effective.
Price
Last but not least, price is of utmost importance in this regard. It is important to consider your budget before setting out to purchase the best gift for your kids. The quality of the apparatus is no doubt essential. However, it should not cloud your judgment. You should look for a product that is constructed using quality materials and is also available at a low price at the same time.
Frequently Asked Questions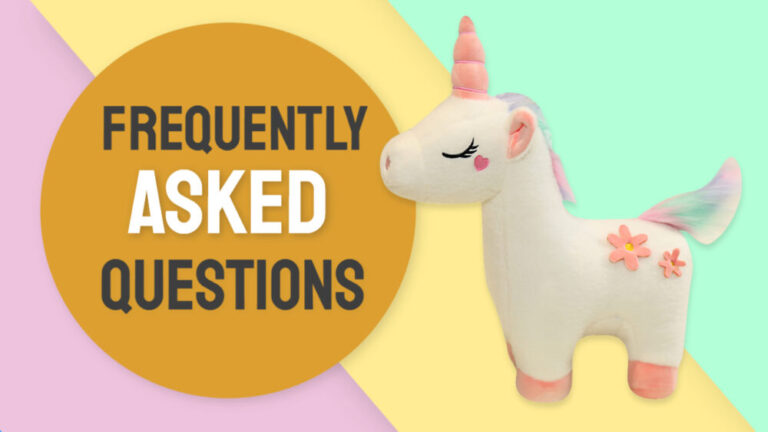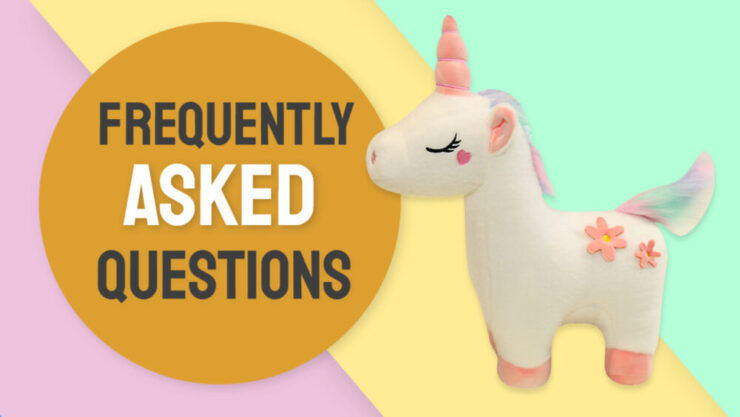 What is the best gift for a 5-year-old girl?
Five-year-old girls tend to favor girly products along with a little touch of glitter and shine. Therefore, for such kids, it is advised to buy a butterfly pillowcase, Magnetic Fantasy Dress, Princess Unicorn, and related tools. For more gender-neutral items, it is recommended to look for a camera, a map of the world, a medical kit, a puzzle box, and an ITouch Smartwatch for kids.
Shall I gift a world map to a five-year-old child?
Yes, it is indeed wise to give the map of the world to a five-year-old child. This is the age where young children are at the phase of learning new things and adapting to their surroundings. Therefore, you should educate them about famous places around the globe and basic knowledge about the world. Some units are also accompanied by companion smartphone applications that engage children using music and help them learn. For example, Shifu Orboot is an application-based toy and is highly useful. Thus, such gifts are ideal in this regard and are highly useful.
What is the best traveling toy for girls?
Melissa & Doug's painting book is considered one of the best traveling toys for girls. The reason for this is the refillable water pen which can be stored easily inside the book and does not create any inconvenience for users. Moreover. the water pen is chunky in size and can be effortlessly held by girls. The book can also be stored without much effort and is safe to carry around. Thus, it is highly portable and recommended for those that love traveling.
Wrapping Up
You can give a diverse range of toys to your children, especially girls depending on their interests. Most common things like by majority of the girls include Disney princess collection, coloring books, and gardening apparatus. Based on durability, portability, entertainment value, and budget-friendliness, the following items are the best among their counterparts.
Therefore, they are highly recommended for those searching for the best toys and gift ideas for 5-year-old girls, 2022.
Related Reviews:
Best Fake Nails for Kids
Best Dinosaur Toys for Kids and Toddlers in 2022
30 Best Toys and Gift ideas for Your One-Year-Old Girl