Our Pick
Best Educational
Good Choice
Also Consider
Fujifilm Instax Mini 9 Instant Camera, Smokey White
National Geographic Kids Why?: Over 1,111 Answers to Everything
Schleich bayala, 3-Piece Playset, Mermaid Toys for Girls and Boys 5-12 years...
Pinwheel Crafts Paracord Bracelet Kit - DIY Kids Crafts, Paracord Bracelet...
Our Pick
Fujifilm Instax Mini 9 Instant Camera, Smokey White
Best Educational
National Geographic Kids Why?: Over 1,111 Answers to Everything
Good Choice
Schleich bayala, 3-Piece Playset, Mermaid Toys for Girls and Boys 5-12 years...
Also Consider
Pinwheel Crafts Paracord Bracelet Kit - DIY Kids Crafts, Paracord Bracelet...
By reaching the age of 10, kids are no more into toys. As kids get older, they have different social experiences, and their interests also diverge. Girls who loved dolls in their early childhood might find dolls unattractive and babyish at ten. Therefore parents need to get the toys and gifts that help them develop their interests. These things include DIY supplies, 3D construction toys, and more sophisticated activity toys.
After extensive research, we have developed a list of seven best toy and gift ideas for girls. This well-researched list comprises the toy and items that would help 10-year-old girls build self-esteem and explore the world around them. Give a full read to find which idea fits best with your young lady's interests.
Gift Ideas for 10-Year-Old Girls
1. National Geographic Kids Why?: Over 1,111 Answers to Everything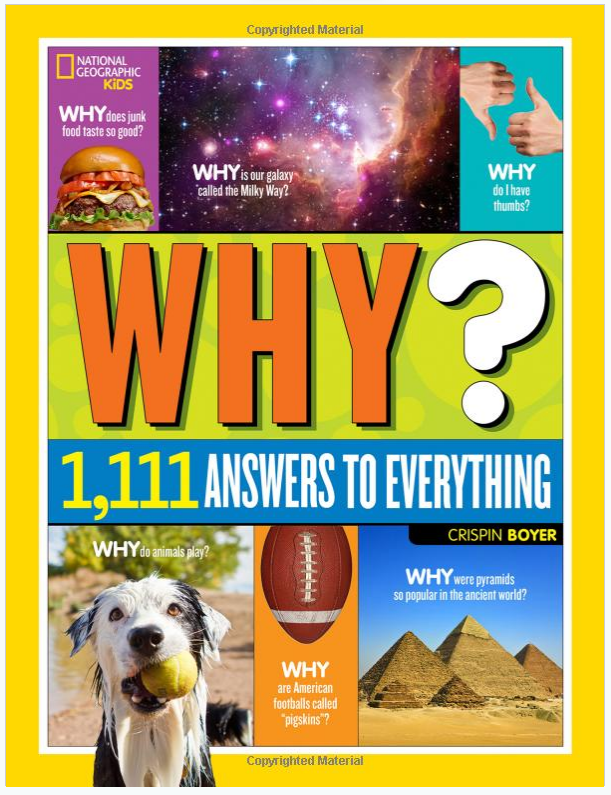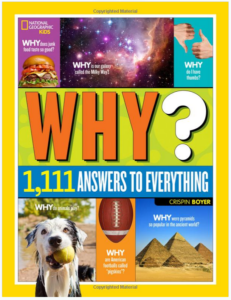 As the kids grow, their exposure to the world also increases. Their curiosity level goes up, and they start asking questions about everything-sometimes baseless questions too. National Geographic Kids Why?; a hardcover book is the best way to feed the curious and inquisitive minds of your 10-year-old girl.
The book answers over 1,111 questions related to food, animals, plants, humans, and almost everything that comes to a 10-year-old girl. The best thing about this book is that it is not written in a serious, bookish tone. Instead, it uses a friendly tone and answers some of the silliest questions that children ask. For example, the book answers the question; Why do humans have thumbs?
Additionally, this book is loaded with some stunning pictures and graphics making it attractive for kids of all ages. This geographic hardcover book contains updated facts about life, science, and the universe that increase parents' and kids' knowledge.
The only problem we have found with this book is that this book explains the theory of evolution. Therefore it may not be suitable for the people who believe in creation instead of evolution. Also, this book is a bit difficult to read for the kids having lower levels of reading.
Pros
Convenient hardcover book
Loaded with facts and pictures
Answers common and uncommon questions
"National Geographic kids why" is the best hardcover book that answers thousands of questions and explains different concepts and theories with pictures and facts. The book is the best gift idea for ten-year-old girls, filling her inquisitive mind with loads of information.
2. Fujifilm Instax Mini 9 Instant Camera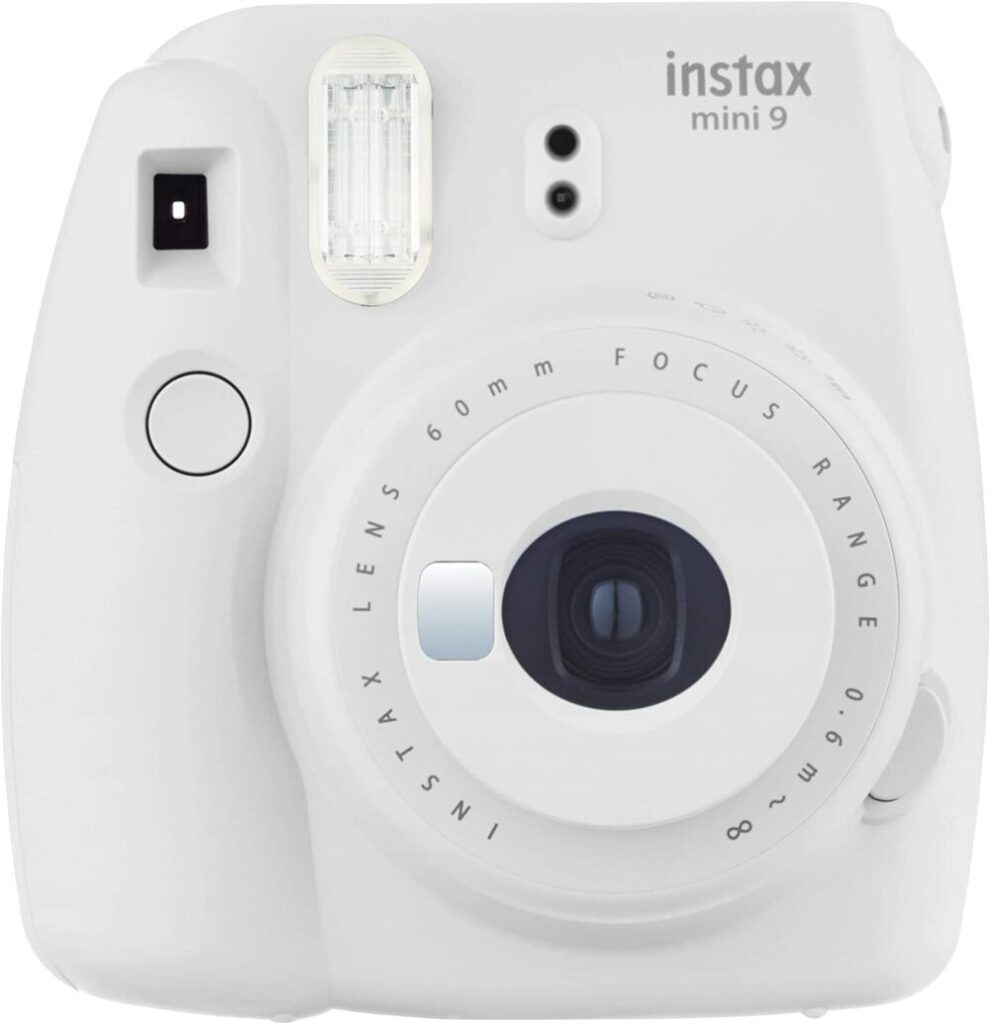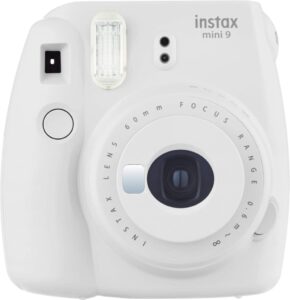 An instant camera is the best gift idea for 10-year-old girls, as they love capturing their fun and memorable moments. Instead of giving her a cellphone at the age of 10, you can make her happy by getting this instant camera. This simple camera is equipped with a bundle of exciting features like a selfie mirror, a soft flash, and a macro lens adapter.
This is a simple camera that features automatic exposure measurement. It automatically recommends the perfect aperture settings followed by a soft flash. This feature makes this camera perfect for these inexperienced photographers. The camera also comes with a flash feature with a range of 0.6 to 2.7 meters. It means darkness cannot stop your little lady from taking pictures. Plus, a focus feature with a range of 0.6 meters makes it perfect for portraits.
Also, your girl would love its selfie camera. This camera helps her pose perfectly whenever she takes selfies. This camera is the best way to introduce your kids to the art of photography. Kids love carrying their personal camera on picnics, summer camps, vacations, and other events. The camera works on 2 AA batteries and requires a film for regular use. The only downside of this camera is that film is a bit expensive compared to the camera's performance.
Pros
Affordable camera
Automatic exposure measurement
Flash with a range of up to 2.7 meters
FaujifilmInstacx Mini 9 is an affordable camera with plenty of exciting features like a flash, focus feature, exposure measurement, and a selfie mirror. Your 10-year old girl would love this amazing instant camera as her birthday gift.
3. Fashion Angels I Love Fashion Sketch Portfolio for Kids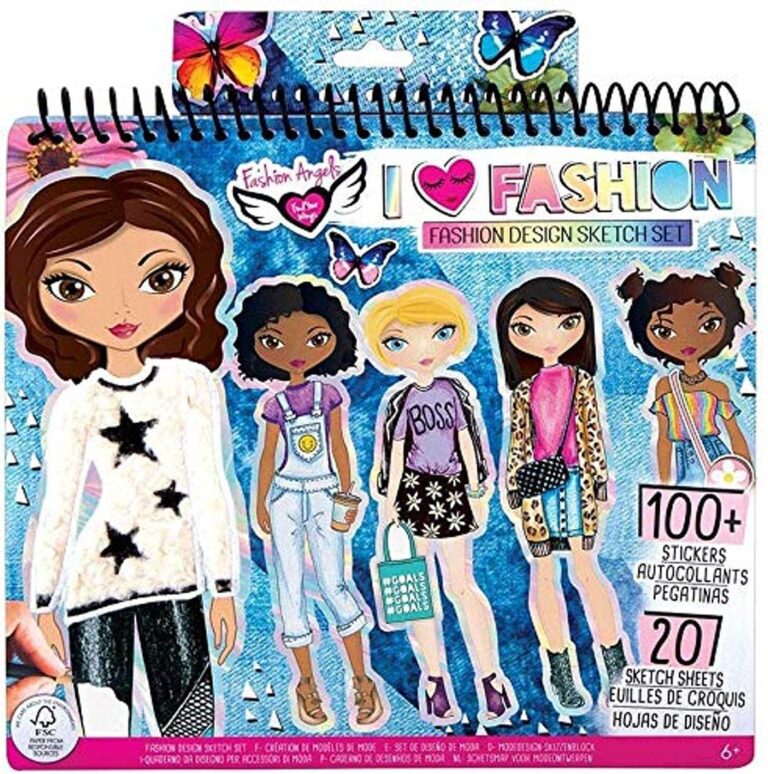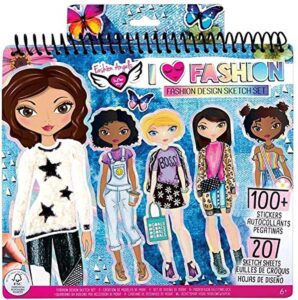 Fashion Sketch portfolio is a two-in-one activity book that improves girls' drawing skills and helps them get a better fashion sense. The sketch pad contains 40 sketch sheets along with pre-printed silhouettes. This is the best way to introduce girls to the world of fashion and arts. The sketchpad inspires creativity and imagination by allowing the young ladies to draw what they have in their minds.
The sketch portfolio will help girls understand their own fashion sense and learn new things about fashion. It may also spark a passion for fashion designing in girls, which is one of the best career choices. The book comes with all the accessories kids need to draw in this fashion sketch portfolio. More than 50 stencils with different clothing and accessory shapes help the kids style outfits differently. Kids can also incorporate their own ideas and enjoy hours of fun and creativity.
Additionally, this fashion sketch portfolio comes with easy-to-follow instructions, making it easier to use this sketch pad. This simple yet interesting sketchbook is also the best way of keeping your kid away from android "dress-up" games. Also, kids can carry this book everywhere to school, summer camps, and on vacations.
Pros
Improves the fashion sense
Improve the drawing skills
Encourages imagination and creativity
Reduces screen time
A fashion sketch pad is the best way of introducing a 10-year-old girl to fashion, clothing, and sketching. This simple yet interesting activity book would inspire creativity and keep the girls engaged in a healthier activity. Also, this fashion sketch portfolio comes with a useful set of guidelines making the activity more interesting to girls.
4. Paracord Charm Bracelet Making Set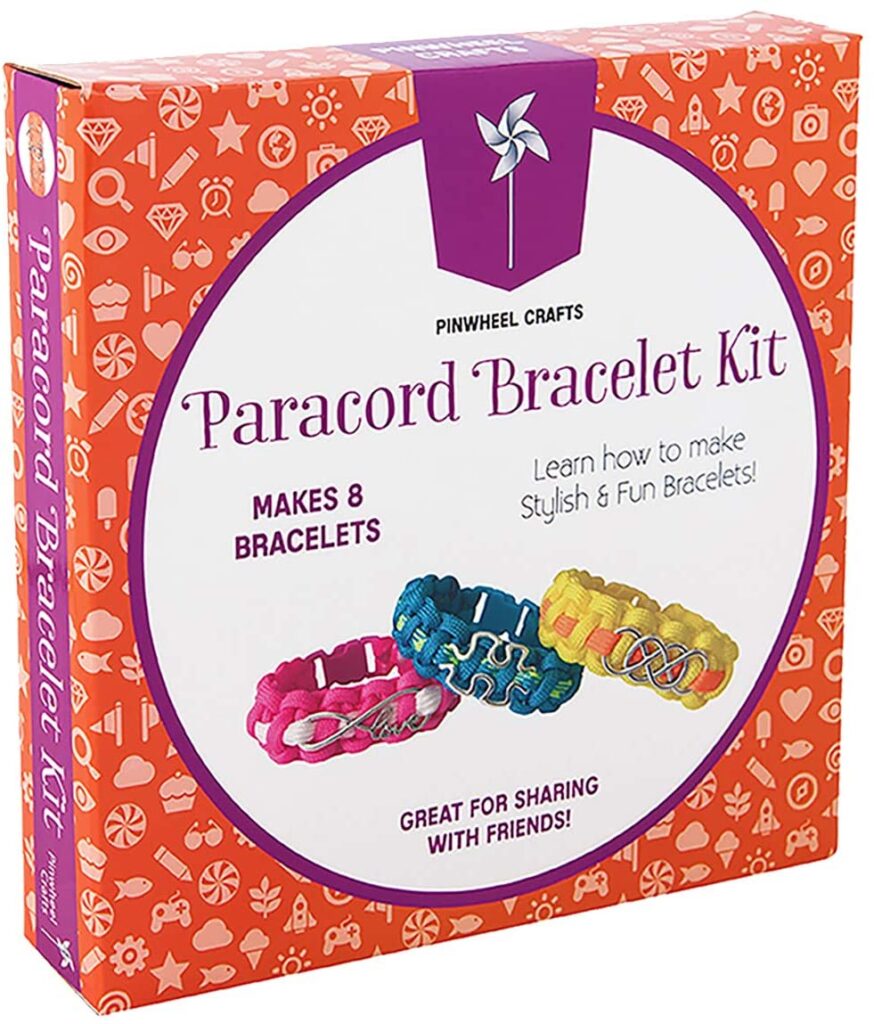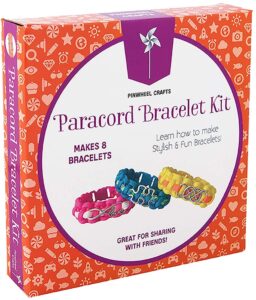 Keeping kids off the electronics becomes difficult as they get older. They need some serious and truly interesting activity to spend their leisure time. Paracord charm bracelet-making set is one of the best gift ideas for young DIYers. According to user reviews, parents found this activity very attractive and useful for 10-year old girls.
The pack includes a 50 feet paracord that is sufficient to create 8 beautiful bracelets. It also includes everything you need to create beautiful bracelets. Kids can design beautiful bracelets using multi-color cords and for different charm styles. The best feature of this bracelet-making set is its quality. From Paracord to charm, everything uses top-quality material.
The paracord is made of Type III 550 grade survival material. This material is highly resistant to tearing and ripping. Also, its color doesn't fade away with time, and the bracelets look new every time you wear them. This bracelet-making pack also sparks imagination and creativity. Girls can buy additional accessories to create more exciting and unique bracelets.
The only downside of this bracelet pack is that it is a bit overpriced, and when you buy additional supplies, it becomes more expensive. However, you can encourage your little princess to use different things from her old and broken jewelry items to decorate the bracelets. In this way, you can spark her creativity and get her introduced to the idea of reuse.
Pros
Exceptional material quality
Spark imagination and creativity
Enough supplies for 8 unique bracelets
Paracord charm bracelet set is a unique and interesting DIY craft for 10-year old girls. It is also a great idea for group activity and keeps the kids engaged in a creative and full of fun activity for hours. Plus, its high-quality materials and unique supplies make it one of the most trusted DIY supplies for kids.
5. Klutz Make Clay Charms Craft Kit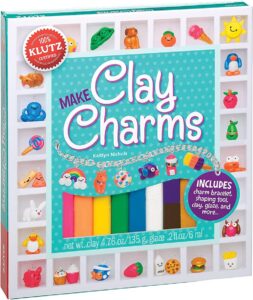 Playing with clays and doughs is the favorite activity of kids of all ages. If your girl loves making clay crafts, Kults Charm Craft Kit is the best gift you can give her. The clay kit comes in nine different colors, a charm bracelet, a clay drying stand, a clay shaper, and an instruction book. This clay craft kit helps parents reduce kid's screen time by engaging them in a healthier activity for hours.
Kids create beautiful bracelet charms and miniatures toys from this clay craft kit. Kids also use their imagination and create different things for decorations and other purposes. Girls love this clay craft kit because they can create beautiful jewelry and bracelet charms using this clay. This craft clay not only sparks the creativity of the kids but also improves their artistic skills.
The good news is that this craft kit comes with a 60-page instruction book. By following these simple instructions, kids would be able to create many exciting figurines in almost no time. Although this kit doesn't come with a lot of clay, this book and other supplies are invaluable for future use.
Pros
Ideal for creativity
Includes instruction book
Enhance artistic and creative skills
Cons
Clay contains PVC that may scrumble
Klutz Clay Charm craft clay kit is the parent's choice award winner of the year 2023 and is the best toy and gift idea for a 10-year-old girl. Girls can create different jewelry items and decorate their rooms using this clay kit. Plus, a 60-page instruction book guides them on every step and helps them get the best out of this clay craft kit.
6. Schleich bayala, 3-Piece Playset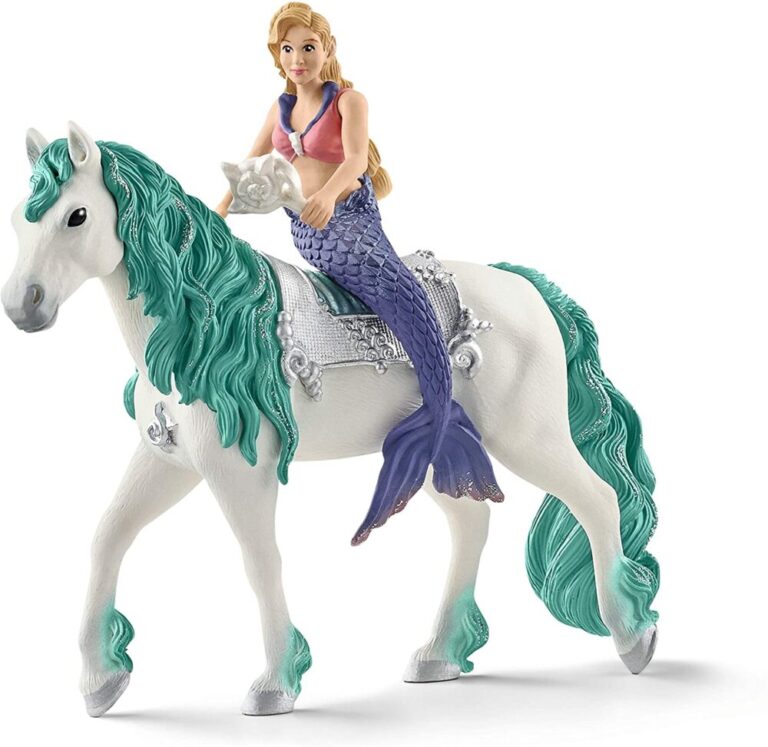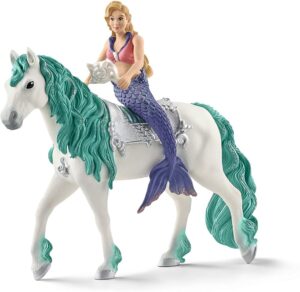 Character toys are all-time favorites of kids of all ages. However, when girls reach the double-figure, they become more choosy about the characters. Many characters inspire them, and they have an emotional bonding with these characters. If your girls love mermaids, Schleich Gebrillia's action figure is the best character toy she can have. The toy is made with reliable plastic materials and is built to last.
This tactile toy is made with authentic details to make it closer to reality as much as possible. The set includes Gibrella and a unicorn. The toy can stand alone and can be displayed in the room when not in use. The mermaid is attached to the unicorn with a magnet.
Gabriella is one of the most famous characters of the Bayala collection of figurines. This toy encourages imaginative play and is ideal for girls who play alone. This toy is also best for the emotional development of 10-year old girls. Girls can be emotionally attached to character toys, and it helps them become emotionally strong.
Pros
Made with precision-close to reality
Durable plastic construction
Ideal for imaginative play
Help in emotional development
Girls at the age of 10 find common dolls and toys a bit babyish. They love getting their favorite character toys and get emotionally attached to them. Therefore "Gibrellia riding a unicorn" toy set is the best toy and gift idea for 10-year old girls in 2023.
7. Teatree 206 Pcs Magnetic Building Sticks Blocks Toys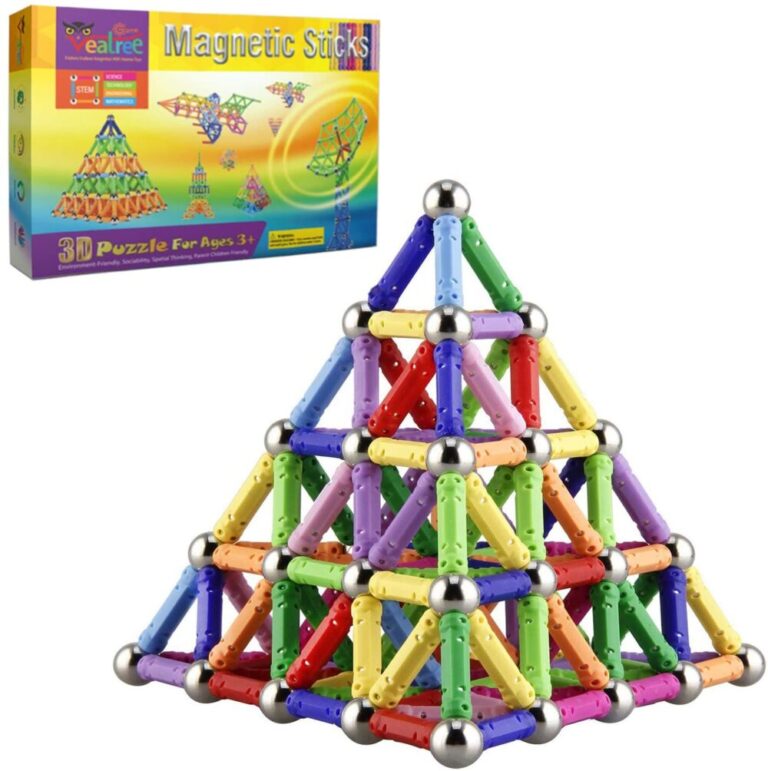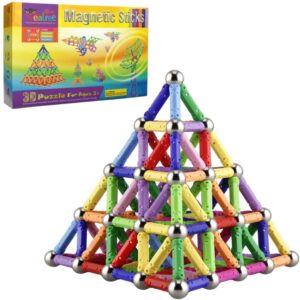 Veatree Magnetic building sticks are a great toy option for 10-year-old kids. This more sophisticated block set is designed for older kids and can construct more complex shapes and buildings. These block toys feature a top-quality construction and can withstand rough handling and play. It features an odorless and BPA-free construction, making it safe for kids.
The whole pack includes 150 magnetic sticks and 50 non-magnetic balls. Sticks come in a variety of colors, creating endless imagination and creative options for the kids. Kids can make 3D structures, complex patterns, and buildings using magnetic sticks. The variety of colors further encourage their imaginative ideas and help them create some unique and beautiful structures.
This magnetic block set is so helpful for kids in school science competitions where they can showcase their 3D structures. This is also an ideal toy for group activity. This construction toy also helps build your kids' self-confidence when they successfully complete tasks and play their role as group members.
Pros
Durable toys
Ideal for group play
Best for making 3D shapes
Cons
Not enough pieces to build complex structures
Veatree magnetic building blocks are the best option for group play and inspire creativity. It also improves the kid's hand-eye coordination and helps in building their self-esteem. Plus, its top-quality construction and multiple color options make it one of the best toy and gift ideas for 10-year old girls.
Buyer's Guide
When girls reach the double-figure, they find their childhood toys and games babyish and are no more into them. It is the time when their self-esteem is evolving, and they start entering into a new social phase.
They start interacting with age fellows differently. In short, girls at the age of 10 are reaching for new milestones, and therefore, they need toys and gifts that enhance these milestones. Also, girls at this age become more choosy and start making their decisions on their own. This guide will explain how you can choose the best gift for a 10-year old girl.
Toys That Develop Self Confidence
Girls at the age of 10 are at the beginning of puberty age. At this age, they face many physical and cognitive changes due to hormonal variations. This situation may affect their self-confidence. It is important to provide her with the best toys and playing environment to build her self-esteem. The best example of such toys is puzzles and construction toys.
These toys allow children to accept and complete challenges. Seeing the successful results would help her gain the confidence she would start believing in herself. If your child is currently going through low self-esteem problems, you should begin with very easy challenges and then gradually move toward more challenging tasks.
Toys That Encourage Social and Emotional Development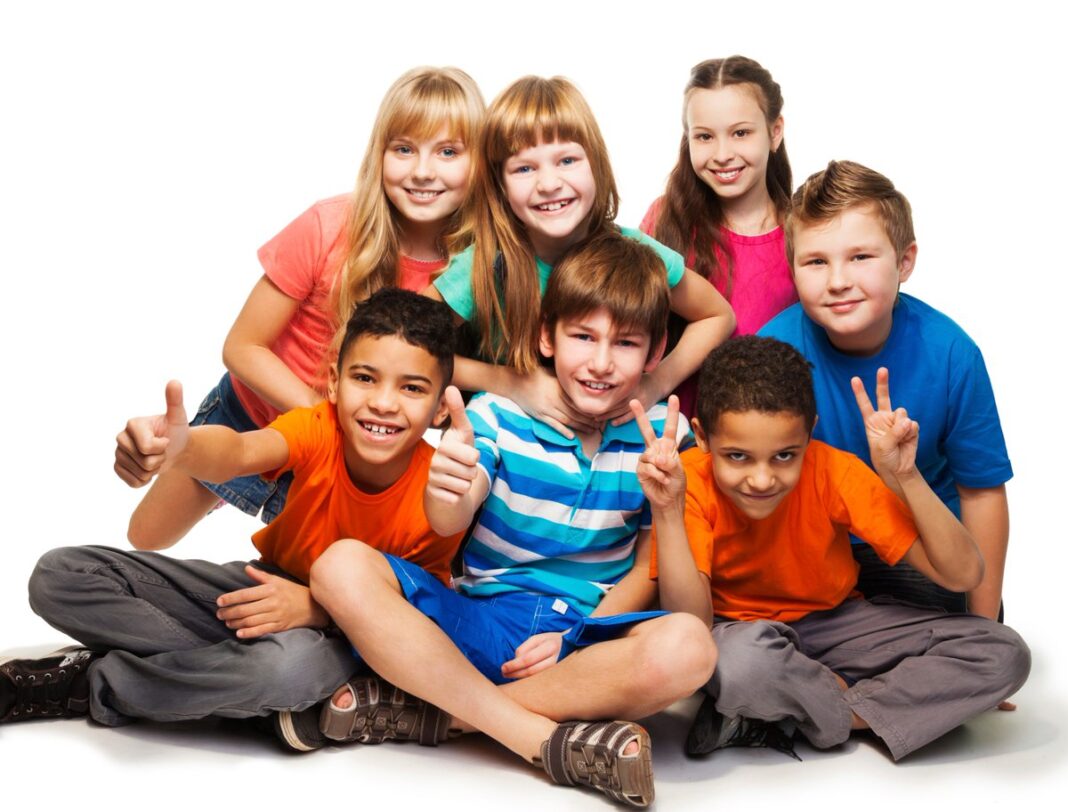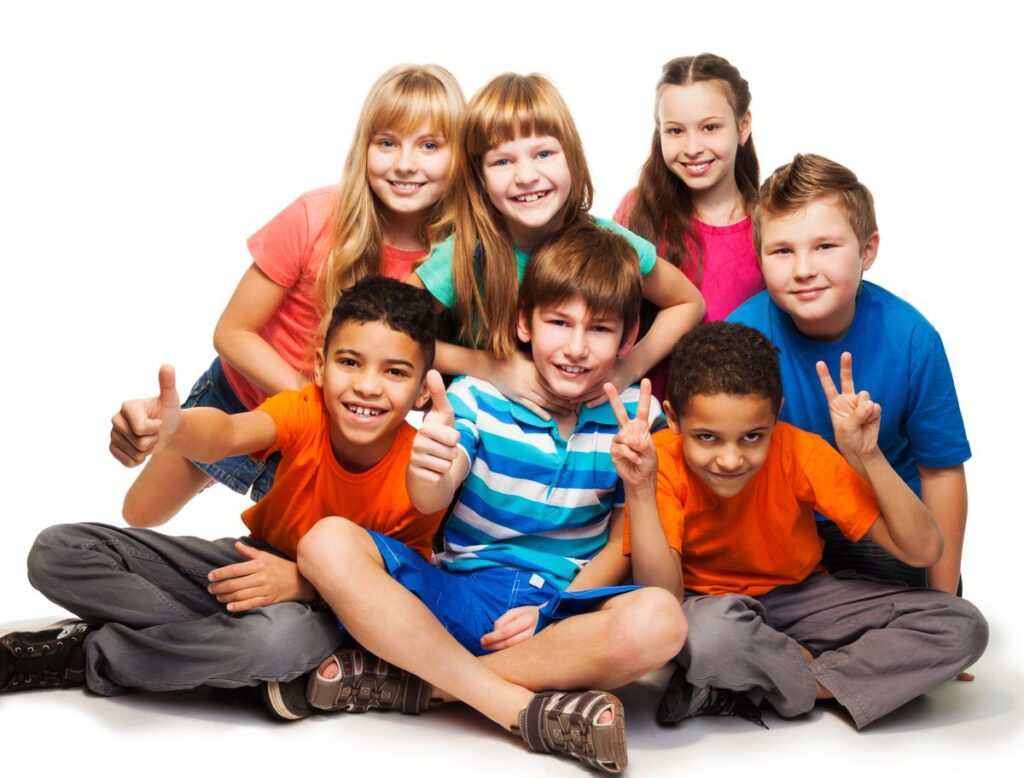 It is important to get your daughter toys and activities that help her with social and emotional development. DIY craft supplies and card games are the best examples of such toys. When girls are involved in craft-making group activities, they promote their competence and regulate their emotions. Communicating with other group members both verbally and nonverbally would help her in social development.
Character toys like teddy bears, unicorns, and dolls like Elsa and Anna are the best toys for the emotional development of a 10-year old girl. They get emotionally attached to these character toys and find them their best friends. Having emotional attachment with these characters, they find it easier to express their feelings in a more positive manner. Make sure the character you buy should be one of the favorites of your daughter.
Toys That Improve Physical Health
Kids at the age of 10 are in the best time of their growth. If they don't get proper exercise and diet, they become physically weak. There you should get them bicycles and other sports gear and encourage them for outdoor games. Sports gear like tennis racquets, badminton kits, football gear, and running gear are the best gift ideas for ten-year-old girls. Parents Should encourage kids to spend more time on sports and outdoor activities instead of playing indoor games.
 Toys That Help Reduce The Screen Time
Getting kids off the electronics and reducing screen time is the dream of every parent today. Kids these days are obsessed with tablets, cellphones, and laptops, and they spend most of their time playing games. Also, they get involved in other activities like social media, which are not appropriate for kids of this age.
You can only reduce the screen time of kids by providing them the best or more attractive alternative. If your kids love arts and crafts, you can get them DIY supplies and painting tools. Making crafts and painting are both time taking activities and interesting too. It will engage your kid in a healthier activity for many hours.
Quality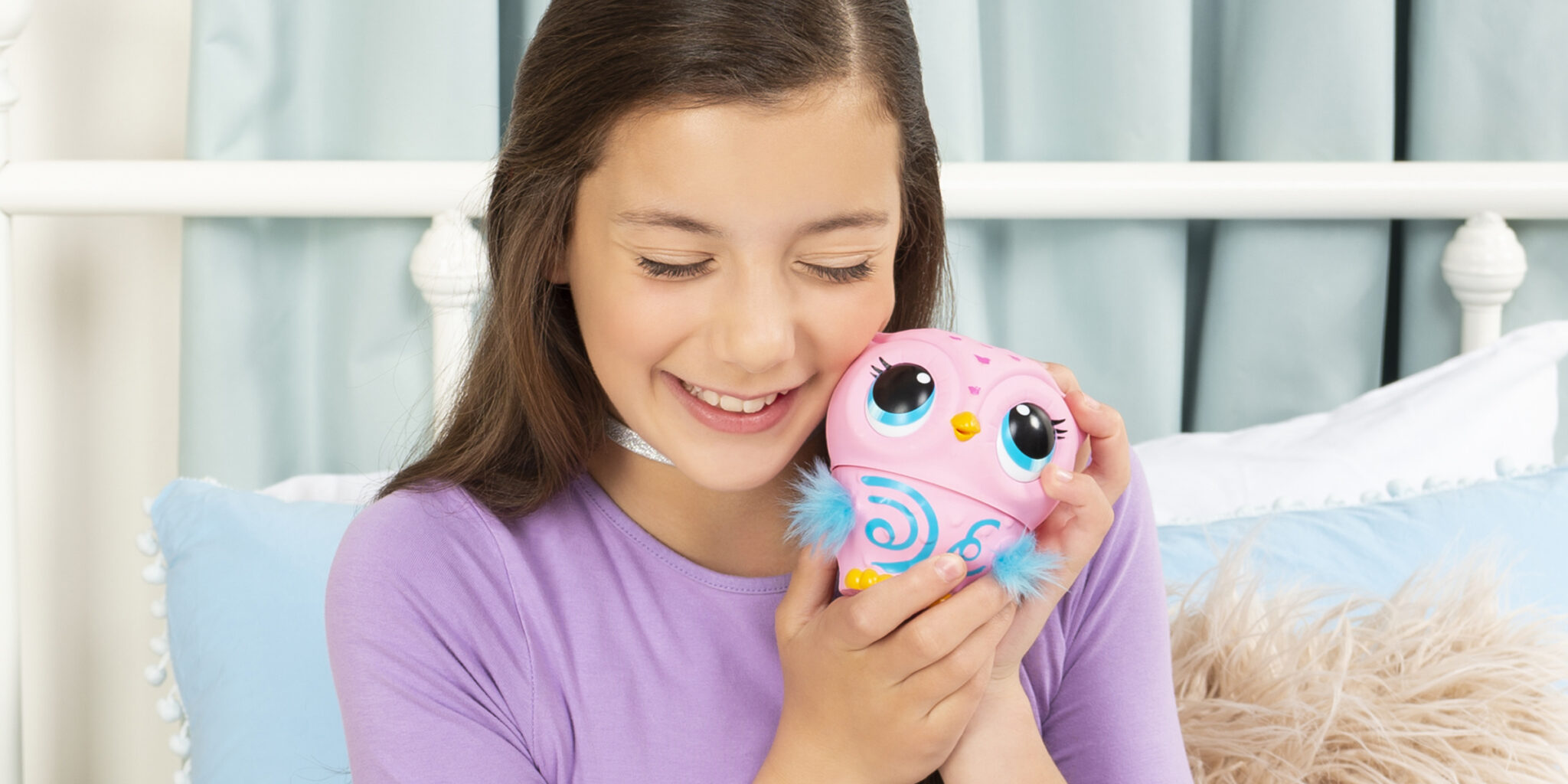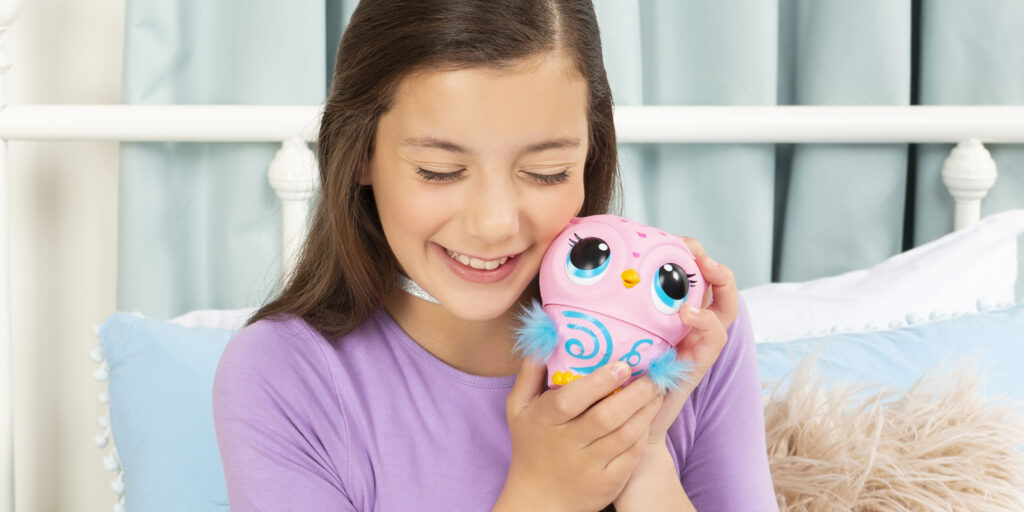 Last but not least, the quality of toys is an important factor to consider. Toys are often subjected to rough use by kids, and if they are not of high quality, they cannot withstand the situation. Plus, low-quality gifts like painting tools or DIY supplies can disappoint children when they fail to complete projects. Also, kids get emotionally attached to some toys and gifts and become disheartened when they lose them.
FAQs
What can I buy my 10-year-old daughter?
A 10-year old girl is more interested in creative activities instead of dolls and toys. Getting her DIY supplies or other craft tools would be a great idea. She would enjoy hours of fun and creativity by making different crafts.
Should a 10-year-old have a phone?
It is not recommended to give an internet-enabled cell phone to a 10-year-old kid. 10-year-old kids are too young for social media and internet exposure. Kids should be given a phone under strict limits and should only be allowed to call their parents from a cell phone.
What can a 10-year-old do when bored at home?
It is important to encourage 10-year-old girls for outdoor sports activities when they feel bored at home. Playing different games like football, tennis, and badminton could improve her physical health and improve her social experience. Also, she would gain confidence by participating in different competitions.
Final Thoughts
We can safely conclude that toys and fun activities play crucial roles in the kids' emotional, physical and cognitive development. Therefore, it is important to get suitable things for their age and in line with their interests.
All the above-mentioned products are well-researched and best for 10-year-old girls, but our top three favorites are:
Schleich Bayala, 3-Piece Playset featuring an adorable design and durable construction, help girls in their emotional development
Klutz Make Clay Charms Craft Kit with multi-color clay and shaping tools sparks creativity and help kids make beautiful miniatures in no time.
Veatree 206 Pcs Magnetic Building Sticks Blocks Toys for durable construction, interesting colors, and ability to form 3D structures.
Ensure the gift you buy for a ten-year-old girl is in line with her interest and would help her explore her personality and environment. Getting the right gift at the age of ten would positively affect both her physical and mental growth.
Check out these also: