The Tommee Tippee Simple diaper pail is the simple comes with Starter Set with 4 Refills in Grey Color, stylish and space-saving solution for keeping your baby's room clean and odor-free. Multi-layered film and a smart seal lid keep nasty odors contained, saving you numerous trips to the outside trash bin.
The diaper pail is also suitable for the disposal of diapers, cotton wool, wipes, and all other trash.
Tommee Tippee 360 Sealer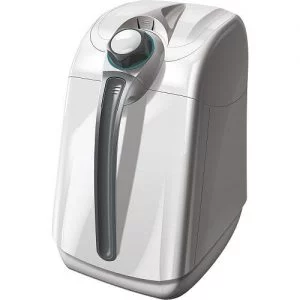 The Tommee Tippee Simplee is a compact diaper pail great for small spaces or packed nurseries. This small diaper pail does a nice job of containing odors and comes at a great price, earning it our Best Value Award.
The internal bag cutting blade does leave something to be desired, as it isn't as easy to use as the competition. Also, while its compact nature is part of the appeal, it does mean more frequent emptying than the other pails we tested, but this could translate into less stink in the long run. 
Features
Product dimensions: 41.7 x 29.5 x 25.7 cm.
Item model number: 555215.
Material: fabric, wool.
Specification met: certified frustration-free.
Multi-layer film and smart seal lid block all odors.