BlueSnail's pack n play mattress cover fits all baby portable Cribs, Play yard, up to 9′, enabling a great fit on irregular sized mattresses. Our uniquely designed sheet set is equipped with flexible, generous elastic, easily covering your mattress while simultaneously offering a tight seal, enabling a great fit for your mattresses.
BlueSnail Waterproof Quilted Mattress Cover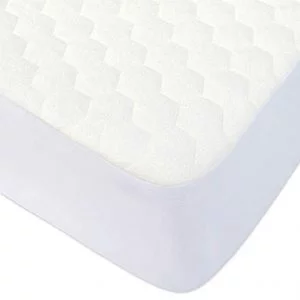 Features
Quilted: Your baby will sleep like a dream on this soft and cozy quilted pack n' play sheet.
Flexible Fit: Fits most standard Pack n' Play mattresses.
Easy Clean: Machine washable.
Material: Made from 100% high-quality bamboo rayon fabric.
Product Dimensions: 8.5 x 6.8 x 3.3 inches.
Product Weight: 12.8 ounces.