Few things are essential in life, and one of those is physical activity. It's what you need to live a happy and healthy life, and there are various ways for you to be physically active. And what is a better time to start and be active then when you are a kid?
Toddlers love to be active, and they do it all the time, but there are also those kids that don't like physical activity. And it's important to teach kids that being active is essential because kids are like sponges. They quickly learn and adopt certain behaviors, and the earlier they learn that's important to be active, the better.
If you have a toddler, maybe it's time to introduce him to other exciting activities that help children grow and learn. And what's more exciting and more fun than big wheels?
If you have a child in your family that you would love to gift something special, maybe this is. Stay here, and learn what the pros and cons of owning one are and what are the best ones in the market.
Here is our list, and we hope that you will find what you are looking for.
1. Original Big Wheel Sidewalk Screamer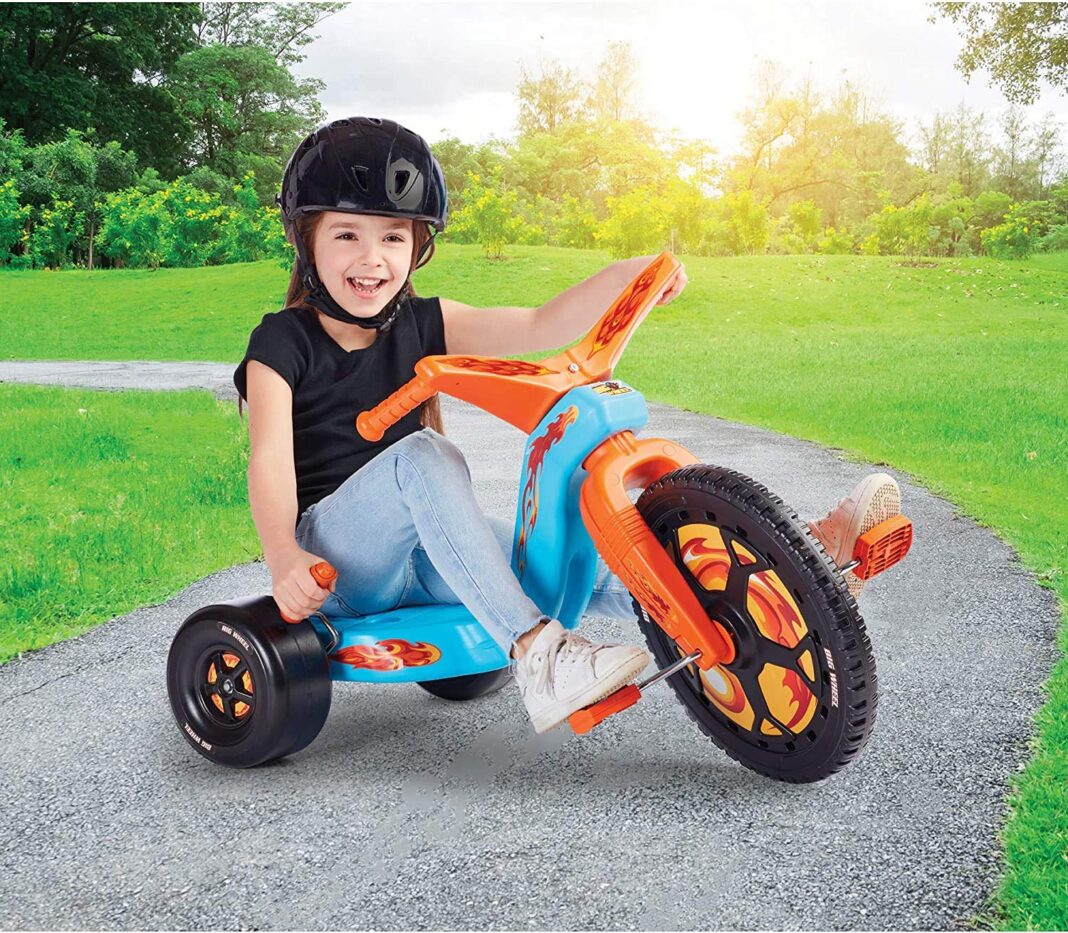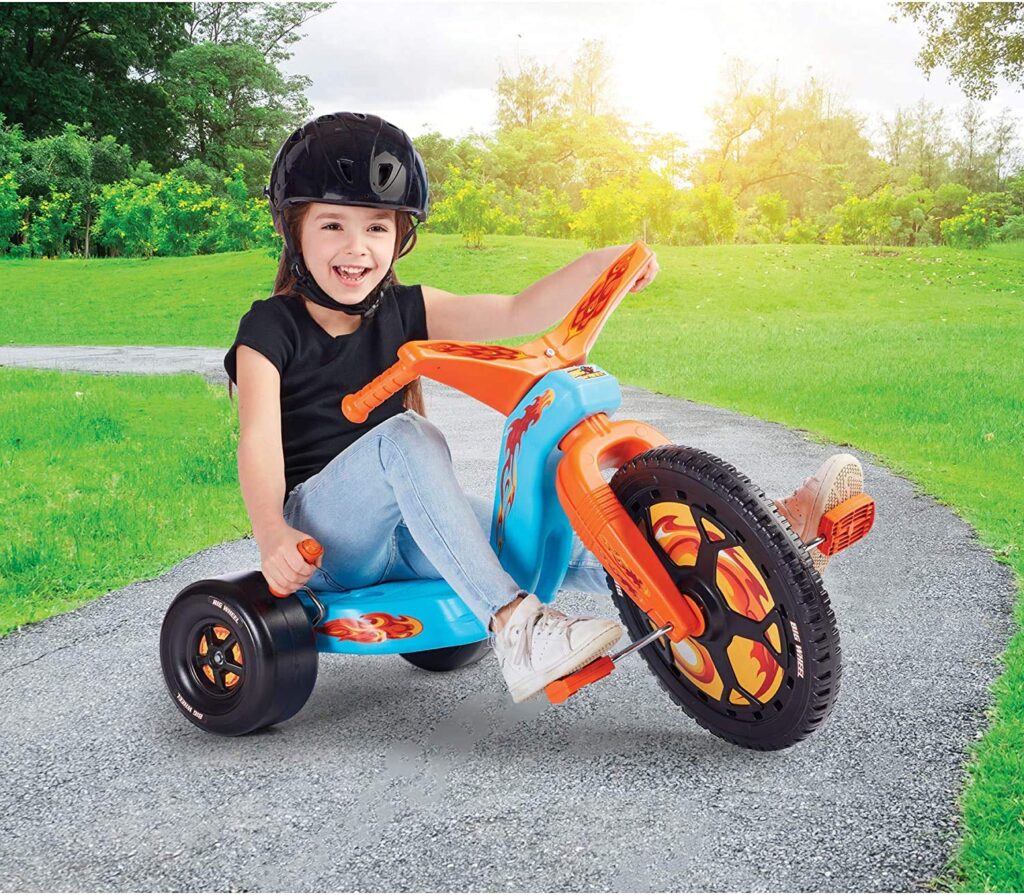 For those looking for a classical trike with a simple design suitable for a kid, this is. Kids can use it from ages two to five, and it has a contoured seat and an 11-inch front tire. The cute thing is that you get 47 decals so that your kid can customize their bike how they please, and the decals are weather-resistant.
The reviews say that this big wheel is very safe, it has a low center of gravity, and the bright colors make it easy to see. The only possible problem with it is that it can be a bit complicated to assembly.
2. Fisher-Price Harley-Davidson Tough Trike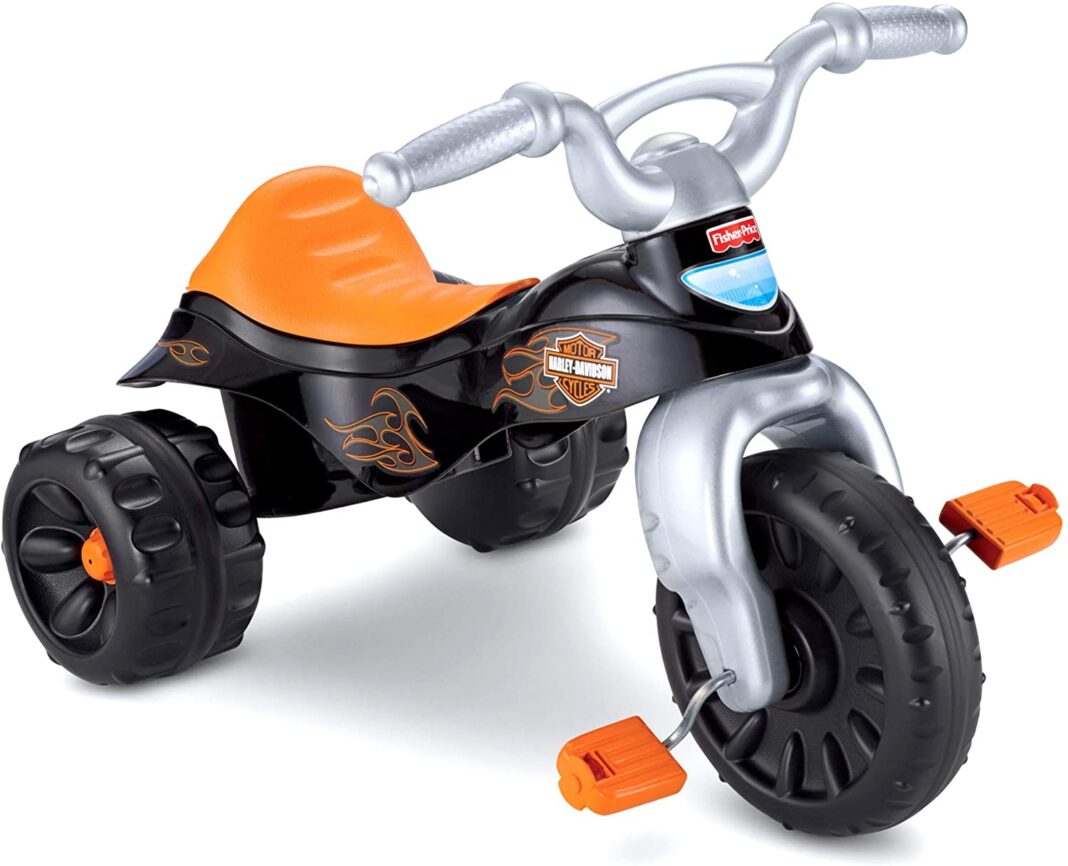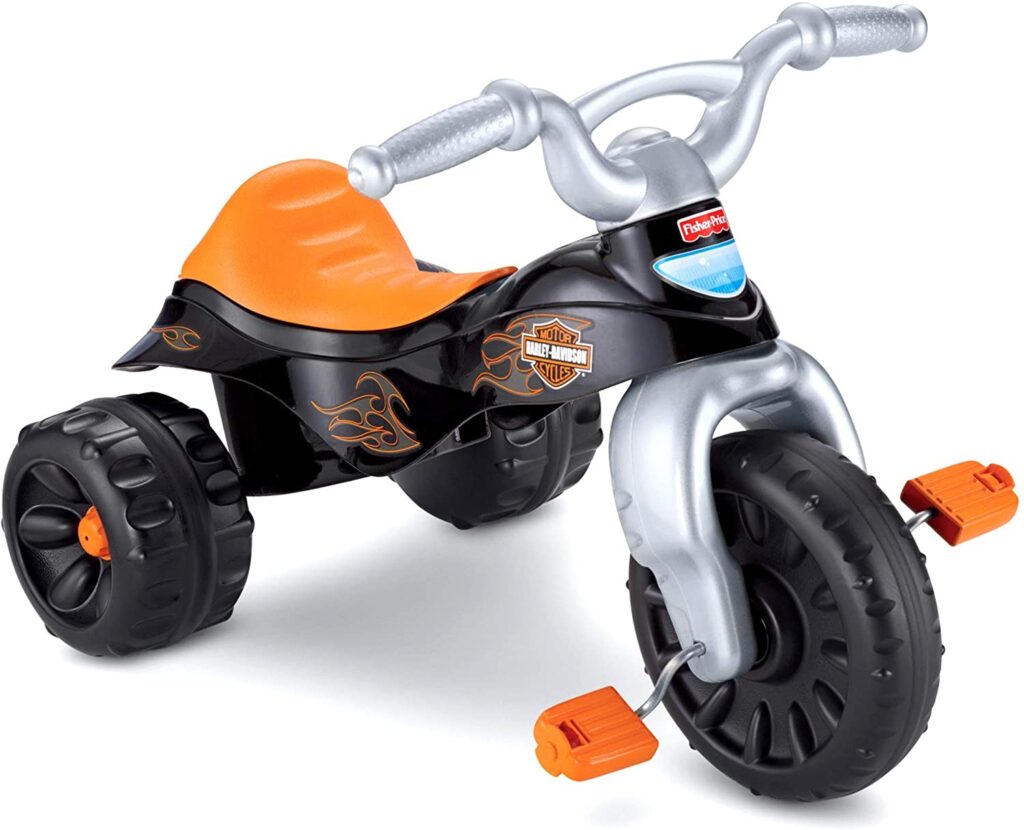 Until they are 100 % ready and old enough to ride the real deal, you can introduce your child with this Harley-Davidson big wheel. Look at it, doesn't it look badass? It has that classic Harley-Davidson design and curve, and it looks better than the regular trike. Kids can use it for two years, and it's easy to pedal. It comes with fire decals because you can't have a Harley without some fun decals.
This big wheel is designed to be comfortable, with its oversized foot pedals and handlebars that are easy to grip. The best part about it is the secret compartment under the seat, where the child can hide candy or something more important.
3. Fisher-Price Grow-with-Me Trike – R0322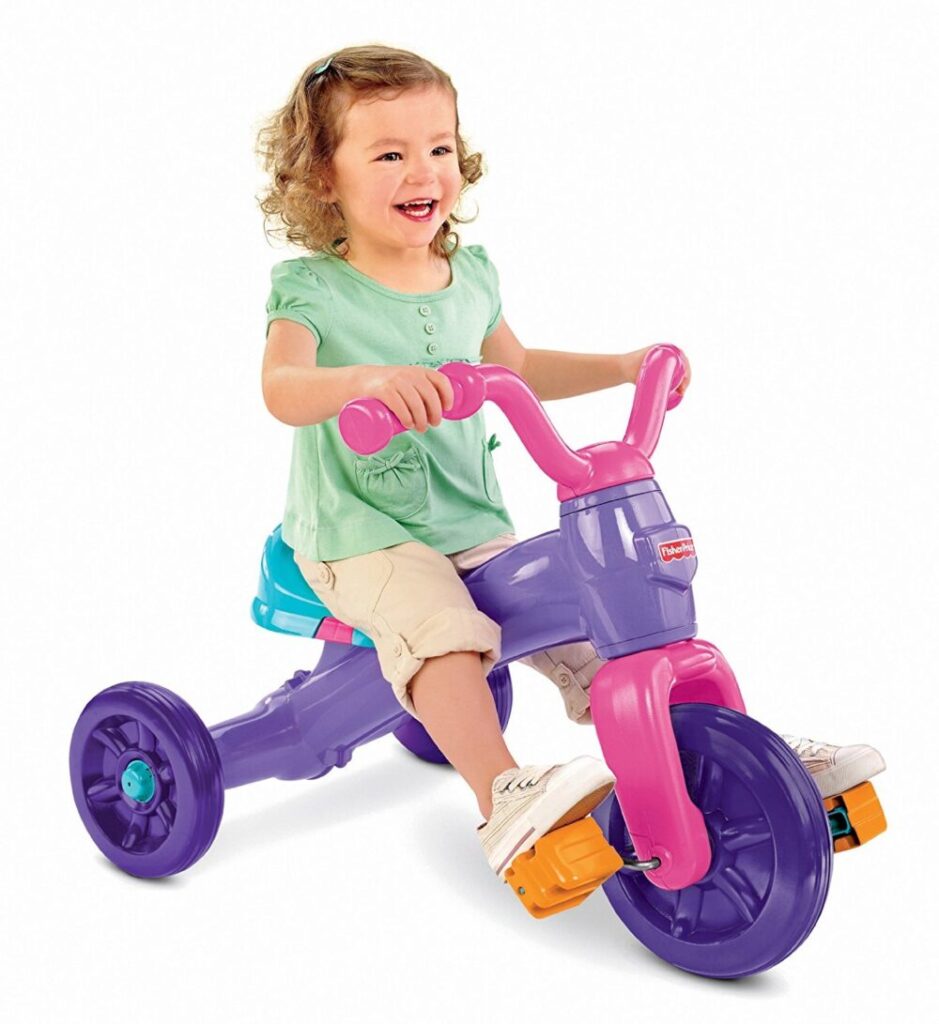 If you need something that can be used both indoors and outdoors, this is it. This big wheel is made out of sturdy plastic; it's very stable and effortless to be maneuvered by a child. It's really light-weighted, and it has pedals that are resistant to slips. Kids can use it from ages two to five, and it has a capacity of 55 pounds.
The only downside that could turn away you from buying this trike is the fact that if your child is petit, it could not reach the pedals even if they are at the lowest level possible. But it does have two different height levels.
4. Radio Flyer Big Flyer Sport Trike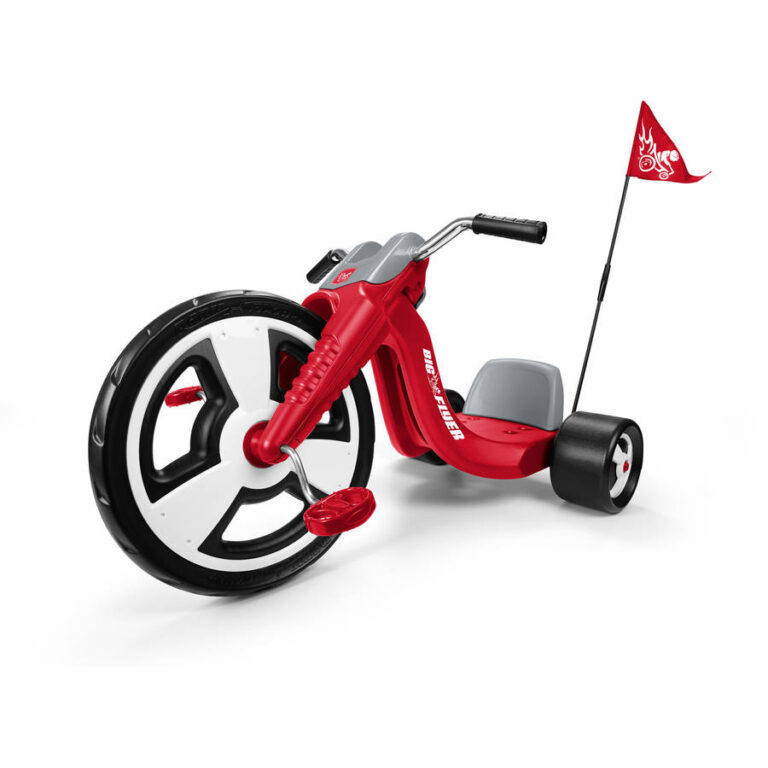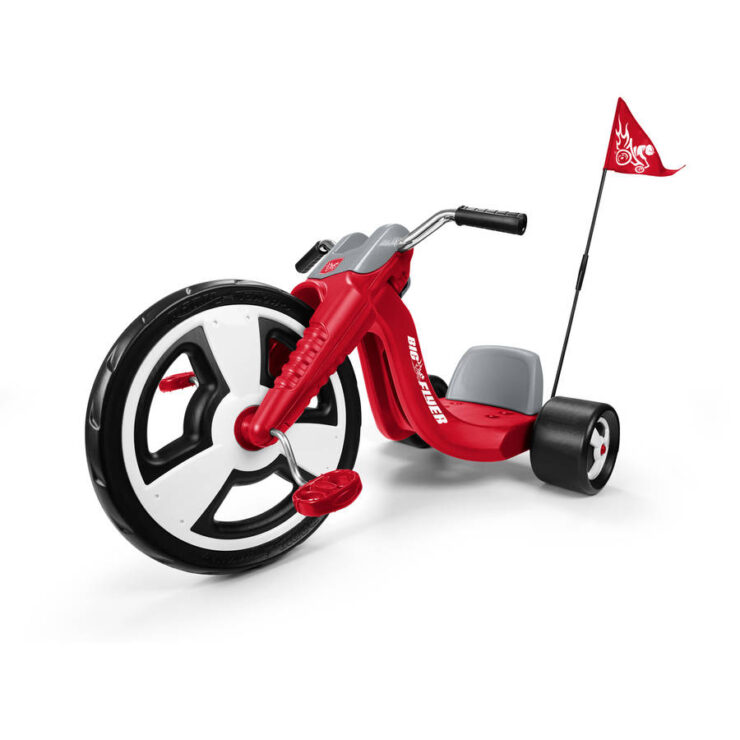 This one is such a cool trike; it even has a racing pennant – that can be easily removed. But why remove the pennant, because with it, your kid will feel like a real racer, and the pennant will make the big and your child more visible, which is always a plus. The trike is built correctly and sturdy, but the front-wheel does have poor traction.
The good thing about this big wheel is that it can be used for kids from the age of 3 up to 7, which is excellent, and it has a weight limit of 65 pounds. You can easily adjust the seat to three different levels, so your child can use it for many years. You need to know that it may be a bit big for petit kids, and they may have difficulties with reaching the pedals, but as they grow, they will love it.
5. YBike Toyni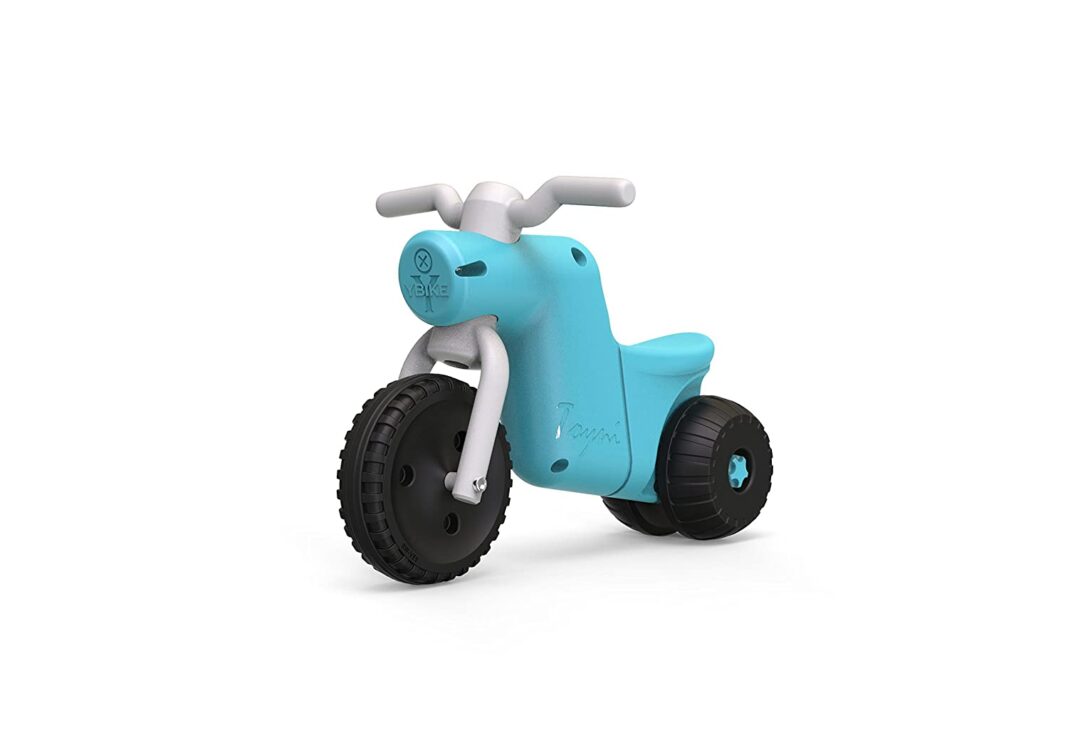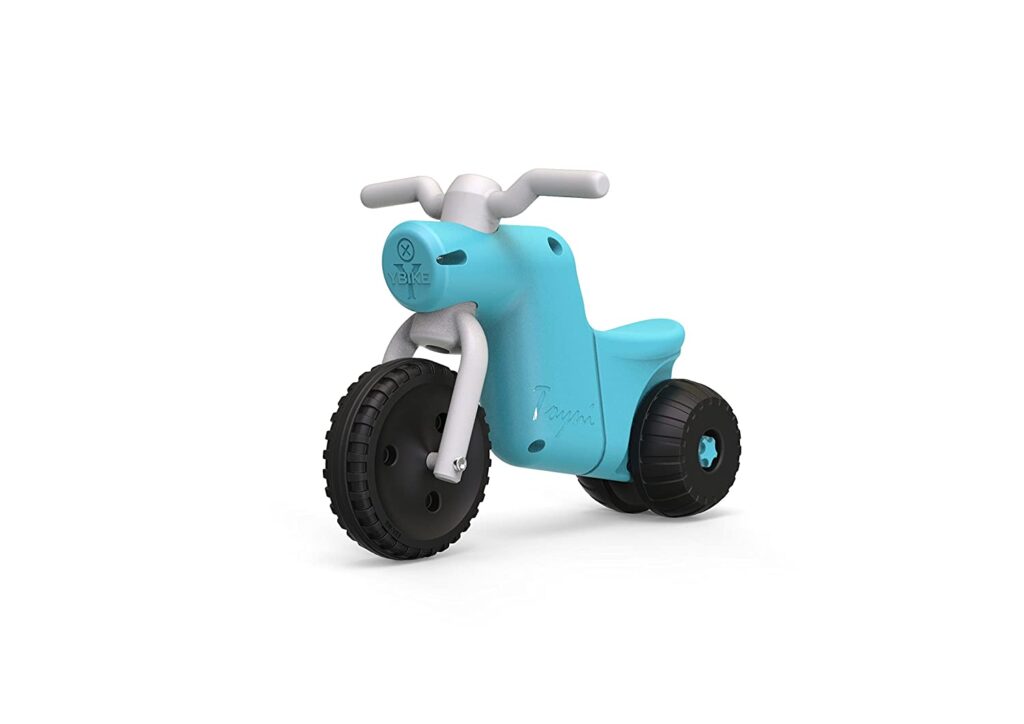 When it comes to excellent manufacturers of big wheels, this one is the best out there. And this trike is remarkable. It's a perfect purchase for a first bike, and super easy to ride, every little kid could easily enjoy it. Its specific design is what it makes a stand out of the crowd because it's specifically made to help children that are first-riders. And another astonishing thing about it is that it promises to strengthen gross motor skills. The wheel that's turned inward so that the kid can easily ride it can be turned outward as a kid grows and learns how to ride better.
The design is excellent, it's easy to ride, perfect for learning how to maintain balance, and it can be adjustable, so it has a big plus from us.
6. Flash Rider 360 by Razor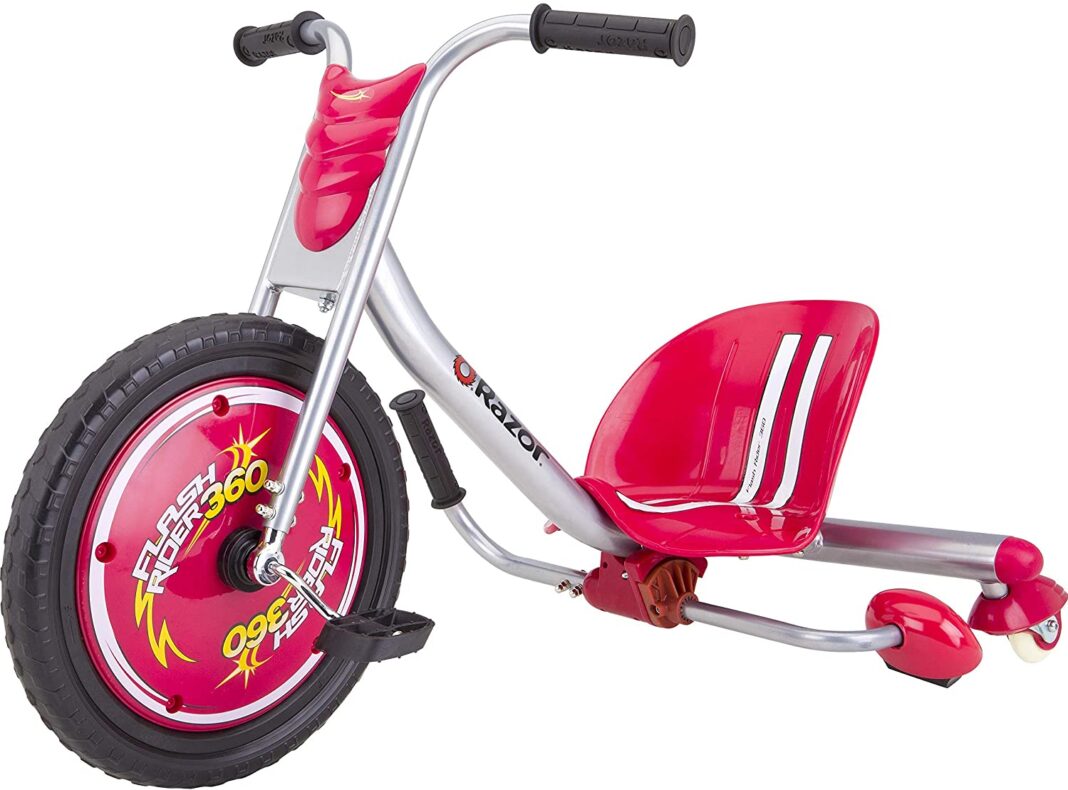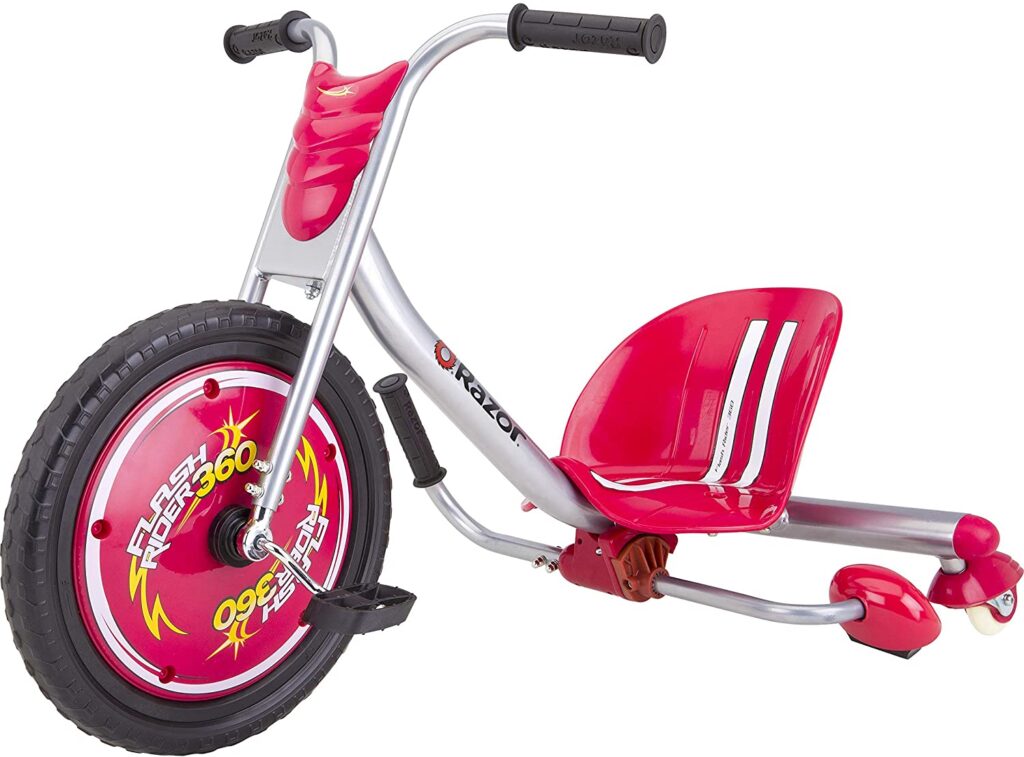 This big wheel is for bigger kids, and it can be used by kids that are six years old or older. It's known for its stability, so you don't need to worry about falls and wipeouts. It's easy to ride, and all of the reviews say it's super safe.
It has a steel frame, and it rocks a classic and stylish design. This bike is perfectly made and smartly too, and it's called 360 because its focus is on spinning and drifting. The kids love this, and they will definitely enjoy the drifting capabilities of this bike. Don't worry, it's super safe, and the caster wheels are designed that way to protect the children and avoid injuries.
Here is the end of our list. Have you find something that you like and you know that you will buy for your kid? What big wheel do you like the most? And tell us, wouldn't it be cool if grow-ups could ride them too.