Proper hair care for children can be tricky. Children do not like to be bored with daily care rituals and various preparations as adults. Just like the habits of brushing, brushing your teeth, and regularly maintaining personal hygiene and hair care must be a part of children's everyday life.
It is essential to create certain hygiene habits for your child in the early period of growing up. In this case, how to properly care for your hair. It is crucial for children of both sexes, but since, in most cases, girls have long hair, hair care is a bit more demanding for them.
How you will take care of your child's hair depends on the type of hair and the habits and activities that the child has during growing up. The thing is individual, and you have to adapt it to your child according to his needs.
The necessary thing with proper hair care for a child is the choice of hair shampoo and the frequency of hair washing. Here are some essential things that can help you tailor hair care to your child.
The children acquire the essential habits during the earliest days of childhood, such as going to bed, showering, and washing hands; hair care rules for children should be included in the daily routine as soon as possible.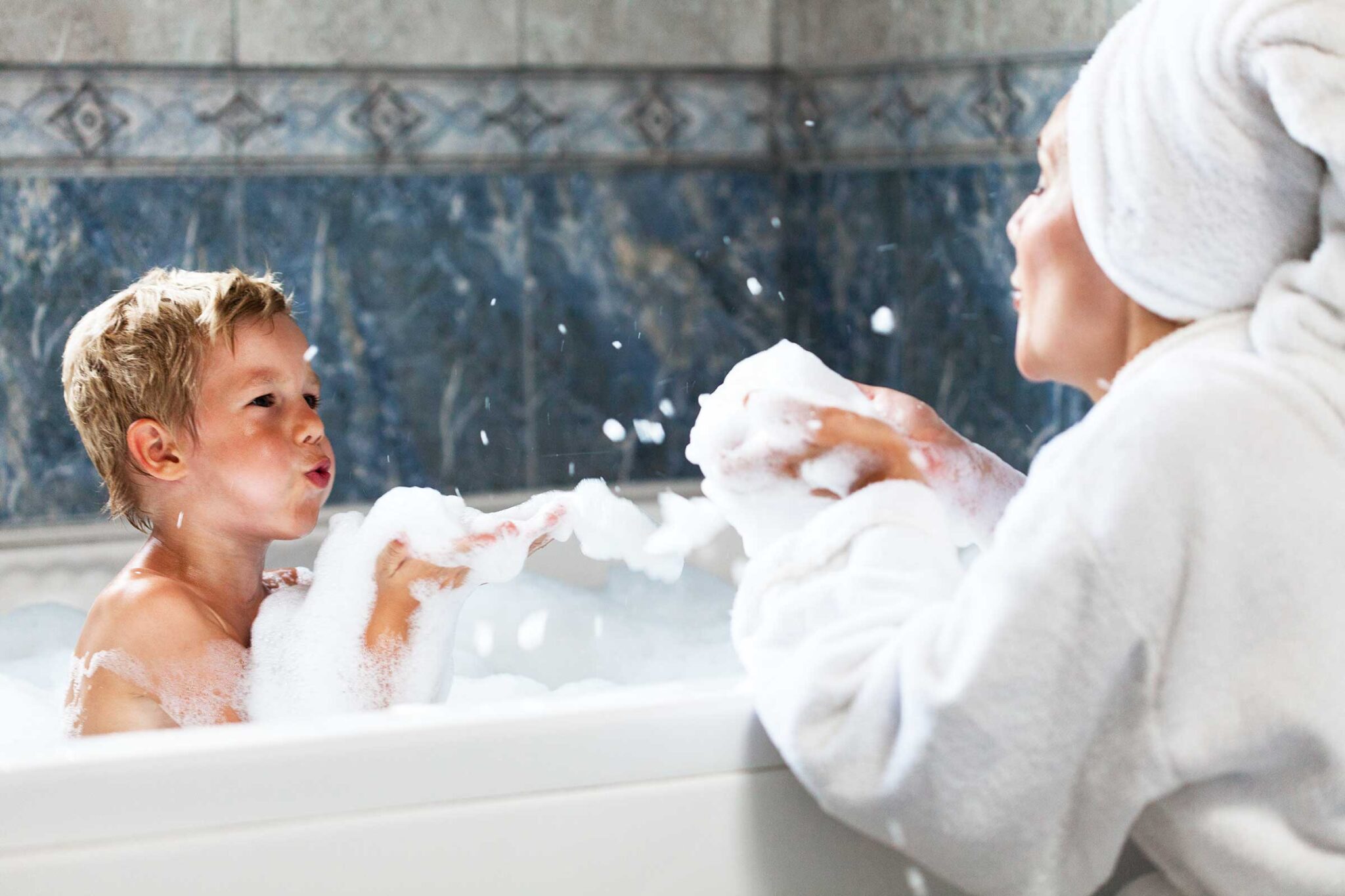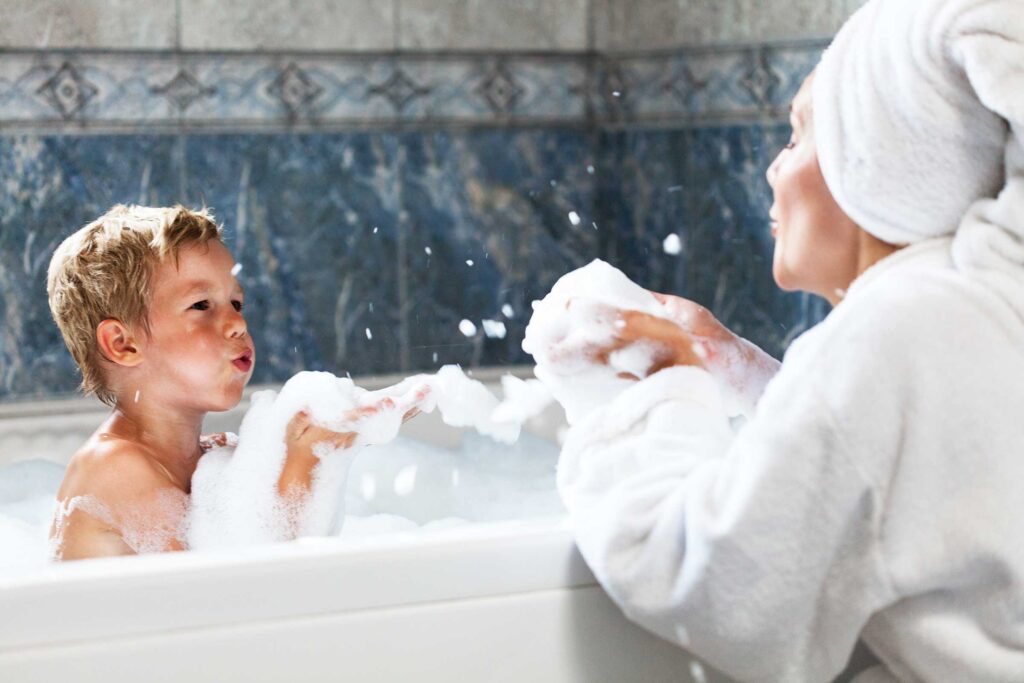 In most cases, children who accept the basic rules of hair care early develop healthy hair care habits over time and their bodies. Learning through play is one of the best ways to introduce children to things they are bored with excitingly. Children with straight hair, who are less oily, should wash their hair two to three times a week.
Children with curly hair would be best to wash their hair once in 7 days unless their needs and activities dictate otherwise. Also, curly hair is more demanding, so we suggest that you rinse it with lukewarm water and be sure to use a conditioner after washing your hair with shampoo.
A mild shampoo with natural ingredients such as nettle, chamomile, mint, and natural oils will thoroughly cleanse the scalp and hair in a child and contribute to the hair itself's better health.
Choose shampoos that will not irritate the child's eyes if the shampoo accidentally gets in the eye. So-called tear-free formulas are a perfect option.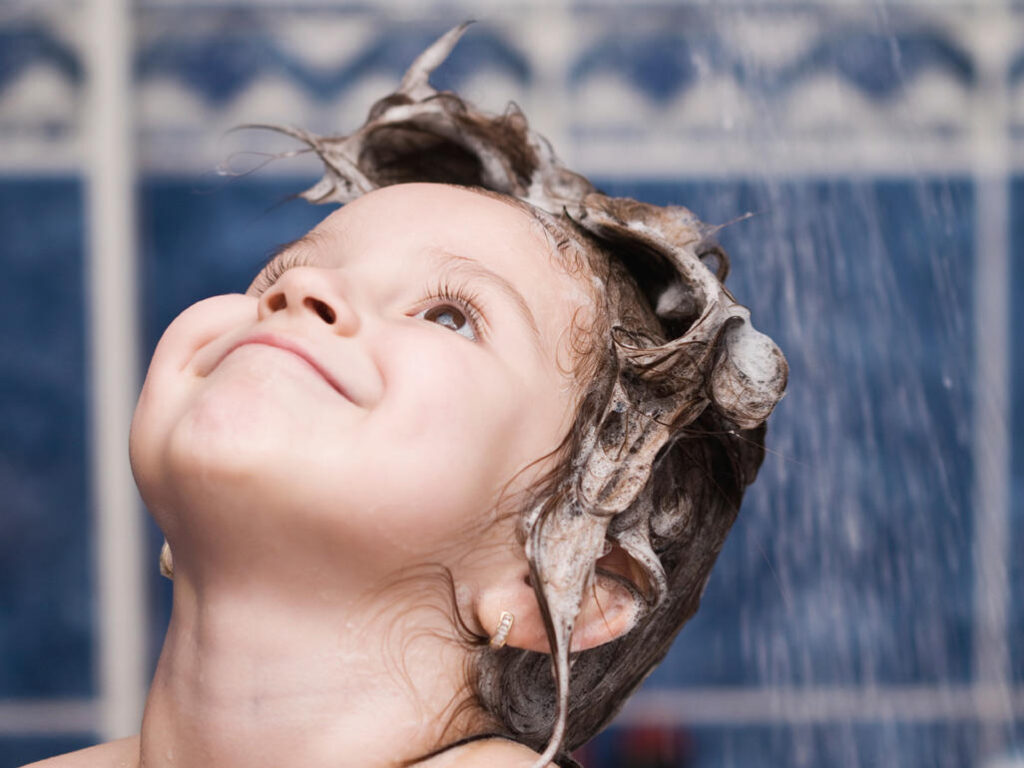 Also, the type of shampoo should match your child's hair type. If the child has dry and brittle hair, choose a moisturizing hair shampoo. If your child has a problem with oily hair, choose a shampoo designed for oily hair.
When you choose a good shampoo for your child, it is time to teach him how to wash his hair properly. If the child is younger, his parents mostly wash his hair, but if the child can wash his hair on his own, he should be allowed to do so with a few tips.
The amount of shampoo should be regulated according to the length and density of the child's hair. If your hair is thin or short, you will need quite a bit of shampoo instead of thick and long hair, where you need a lot more.
Massage the hair and scalp gently, with your fingertips in circular motions to encourage scalp circulation. If your child has curly hair, never gather it at the top of the head. It can lead to tangled, broken hair. Rinse your hair with lukewarm water after shampooing.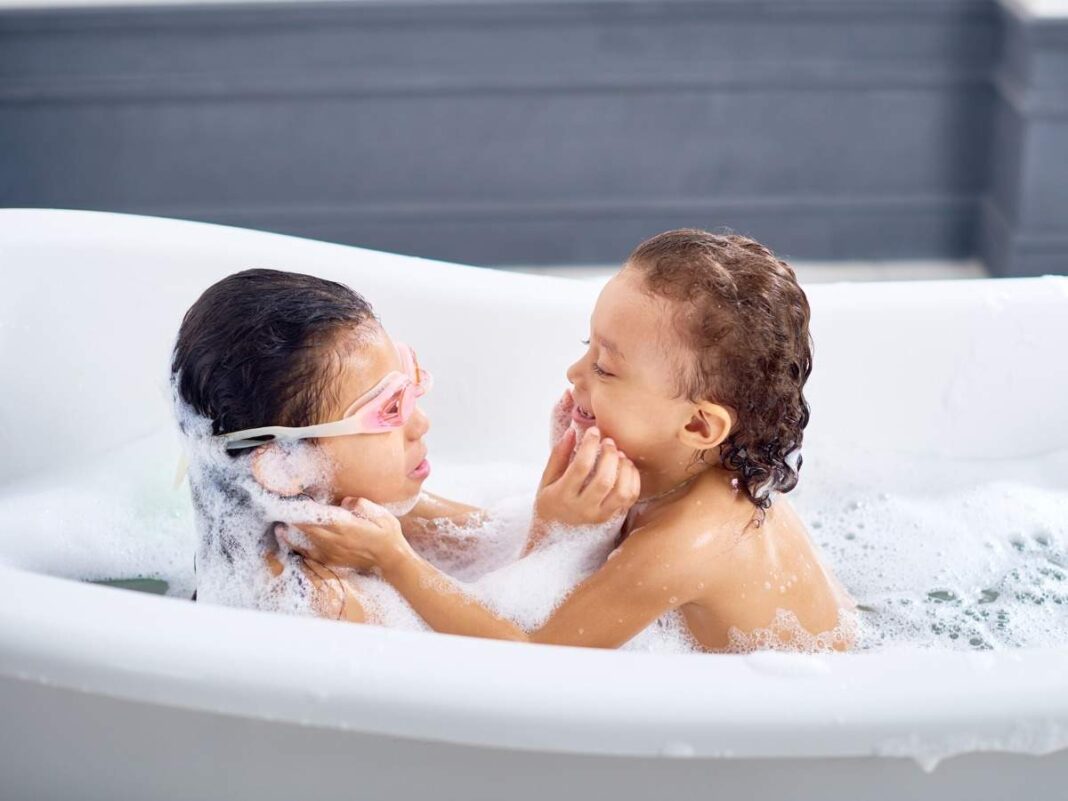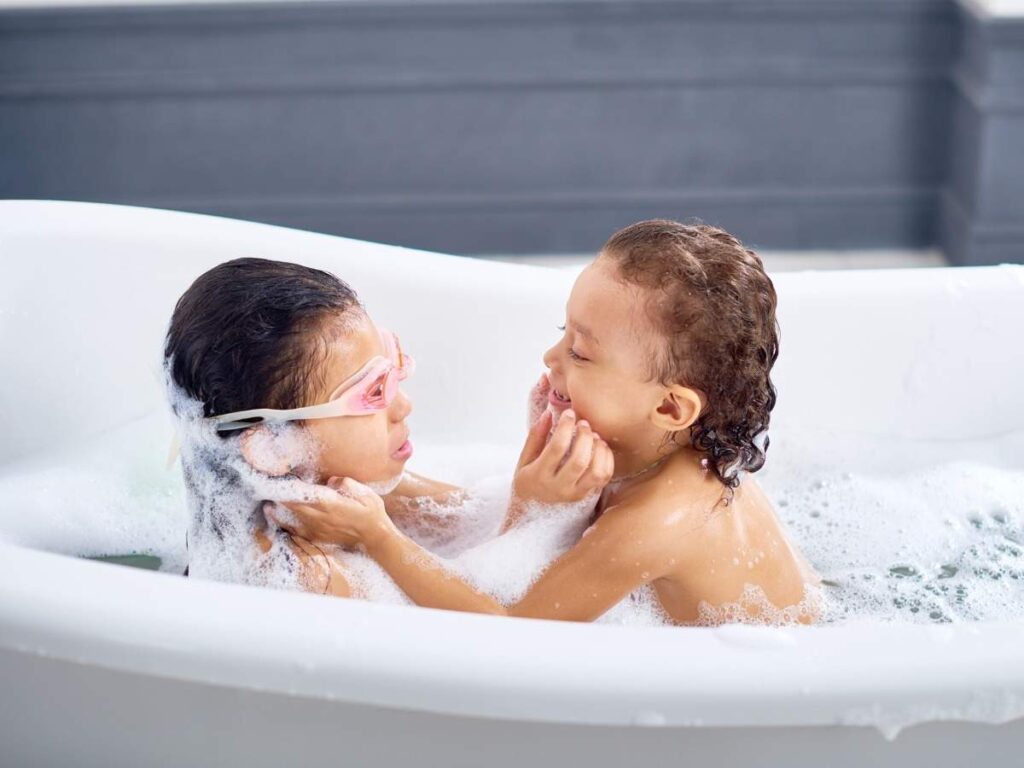 Also, you can make various shapes of foam on your head with your child after proper shampooing. Explain to him that the more circular movements, fingertips massaging the scalp, the more foam he will have. Do this at least five times in a row. After that, the child will adopt this rule and will only wash his hair correctly every time, without crying or suffering. Children love competitions, especially with their parents and sisters or brothers.
Comb your hair after washing and drying your hair. Never comb your child's hair when it is wet. Divide the hair into several strands and take care to comb each strand nicely. If it is not easy to search a child's hair, use a balm intended for children in a spray or plain, depending on the needs.
Do not pinch the child's hair too much. Horsetail, braids, and other hairstyles attractive to girls can, in some cases, lead to breakage and damage to the hair. If you tie children's hair, let the hair be looser.
Do not use hair styling products such as hair mousse, gel, or varnish for children under 12, and if you have to, use those adapted to children's age.
Permanent and semi-permanent hair dyes are not recommended for children under 16 years of age.
1. Honeydew Anti-Dandruff Shampoo for kids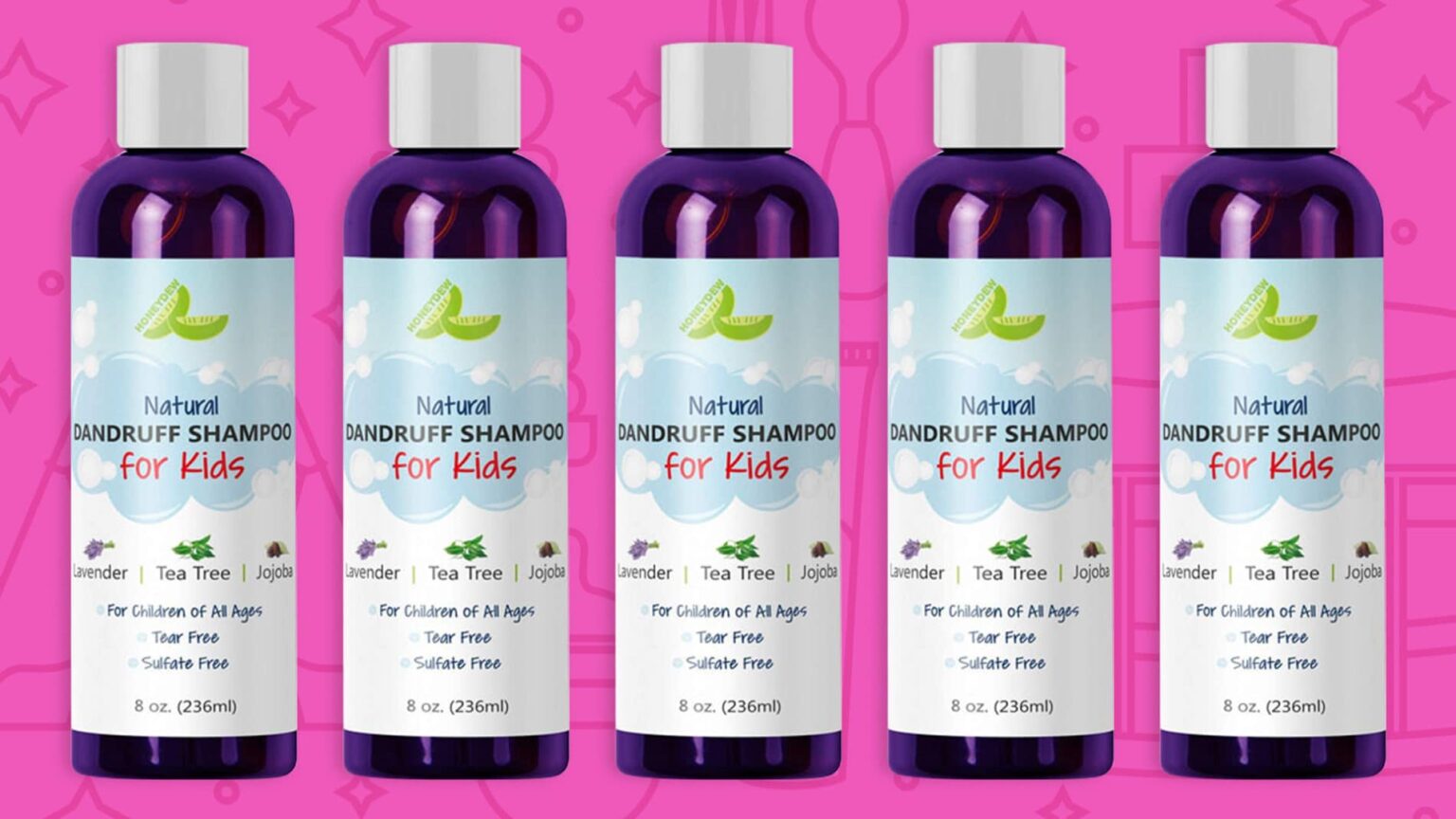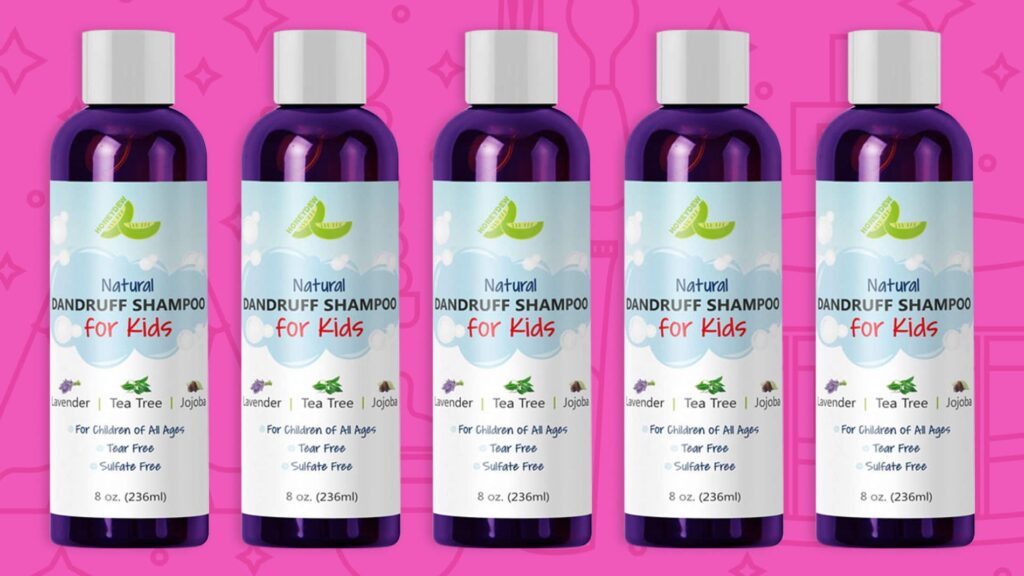 Honeydew is one of the most special shampoos on the market right now because it is free of sulfates and other chemicals that can cause allergic reactions. The ingredients are all-natural, mild, and gentle. Your child's skin will be safe, and it is also a tear-free product. It also repairs damaged hair and removes dandruff.
2. Burt's Bees Baby Shampoo and Wash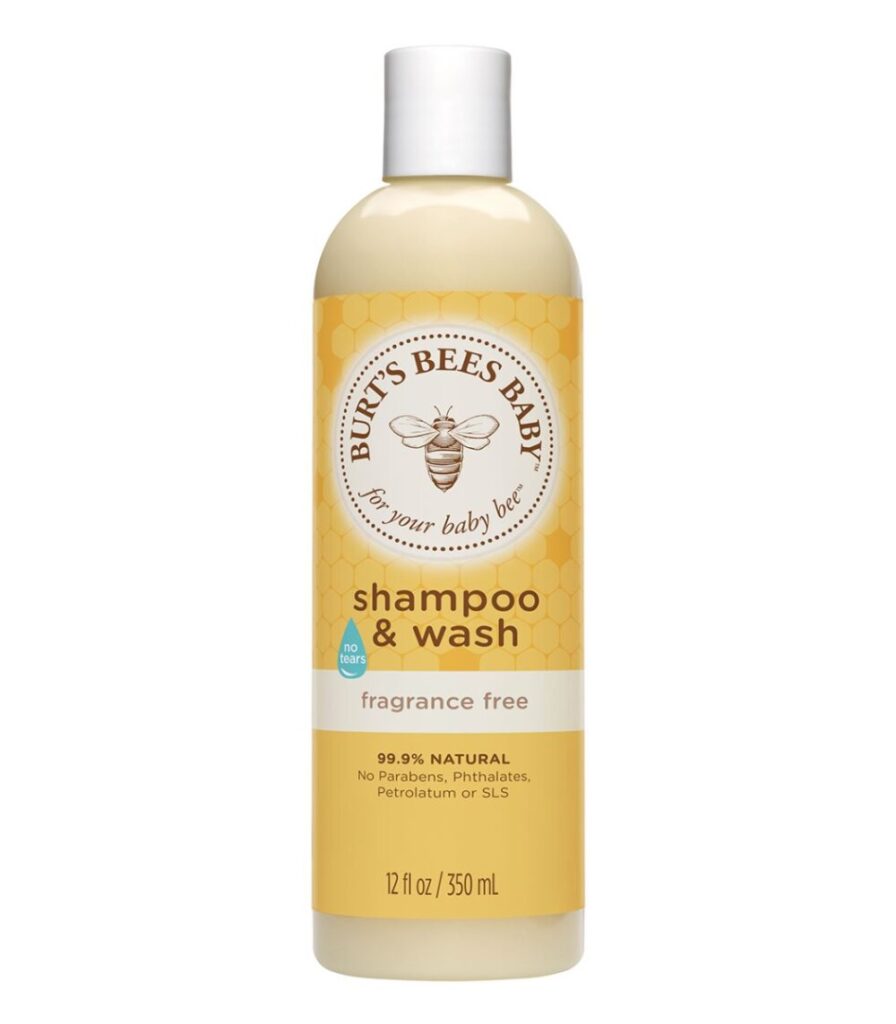 If you want something natural for your child, this is the perfect choice because this product is made from 99.9% natural ingredients and plant-based products like soy protein. It means there are no harmful chemicals in this product. It does not include chemicals like phthalates, petrolatum, parabens, or SLS. It can be used both as a body wash and a shampoo. It is recommended for sensitive baby skin.
3. Cetaphil Baby Wash and Shampoo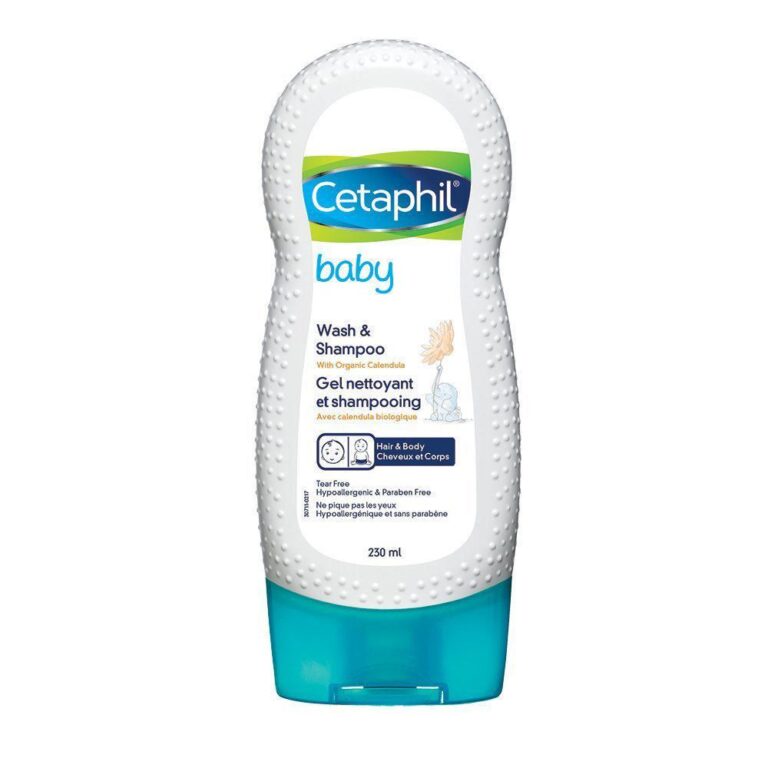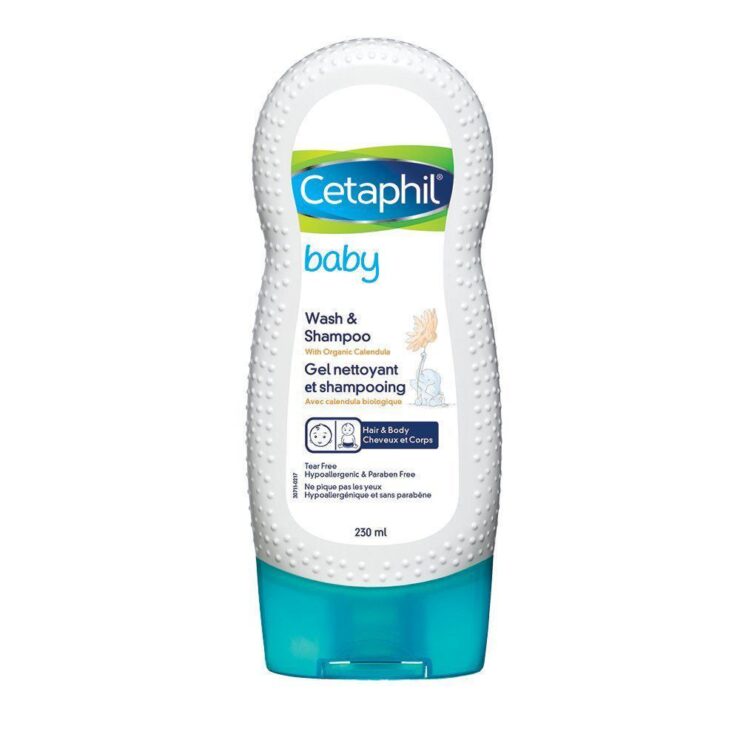 With this product, your baby will enjoy baths because tear-free formula prevents it. It is recommended for sensitive baby skin tested by dermatologists and designed to be gentle on infants' sensitive skin. The product is based on organic calendula, and it is free from harmful chemicals like Paraben, Mineral Oil, and Colorants. It can be used both as a body wash and a shampoo.