When you've got a newborn baby at your home, it's both exciting and overwhelming. After having a baby, laundry becomes a way of life. This little baby relies on you for everything including clean clothes and bedding.
All the accessories and baby clothes must be washed properly even if they are new! This is because of the sensitive and delicate skin that the newborn has. So, you will need a detergent that is harmless on your infant's skin.
This is why some of you might be wondering about the best laundry detergent for babies with sensitive skin. It is a tricky business if your little darling has sensitive skin.
Here in this article, we will let you know some of the best laundry detergents for babies with sensitive skin which are both, gentle for your baby's skin as well as effective for stains.
Why do I need a baby detergent?
In the first few months, it is really important for the baby to wear germ-free garments.
Regularly used detergent can be effective to some extent but most of them are difficult to wash off completely from the clothes and this may cause skin allergy or dermatitis to your baby.
That is why it is always recommended to use the best natural baby laundry detergent because it is particularly manufactured for your baby's delicate skin.
According to Cleveland Clinic pediatric dermatologist Joan Tamburro, DO; "A child who has skin problems may be more prone to laundry detergent reactions. A family history of atopic dermatitis (eczema) also may put your infant at higher risk."
How to Choose Baby Detergent?
Your newborn skin is so delicate that it is likely to develop rashes or experience other allergic reactions, especially in the first few months. The main offender in commercial laundry detergent that can start allergic reactions and skin irritation are fragrance and dye.
You have to select one of the best laundry detergents for babies which must be dye and scent-free. This detergent can be utilized for not only baby's clothes but all home another laundry.
For this reason, when choosing the best natural baby laundry detergent for your baby, make sure that it is free of fragrances and acid or alkaline substances. Try to choose a phosphate-free detergent. You can also add oxygen-based bactericide sanitizer in the detergent while washing.
How To Do Baby Laundry?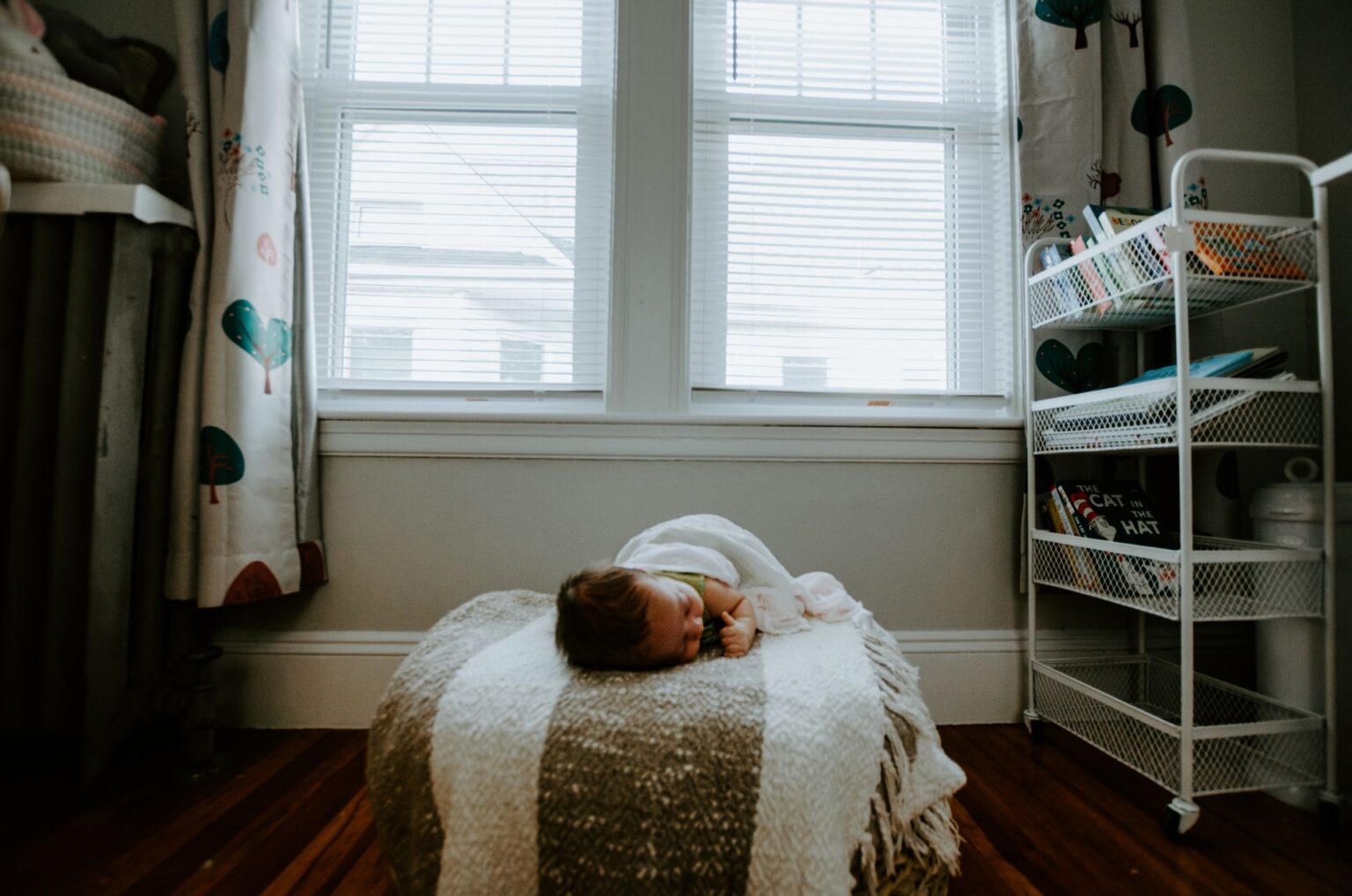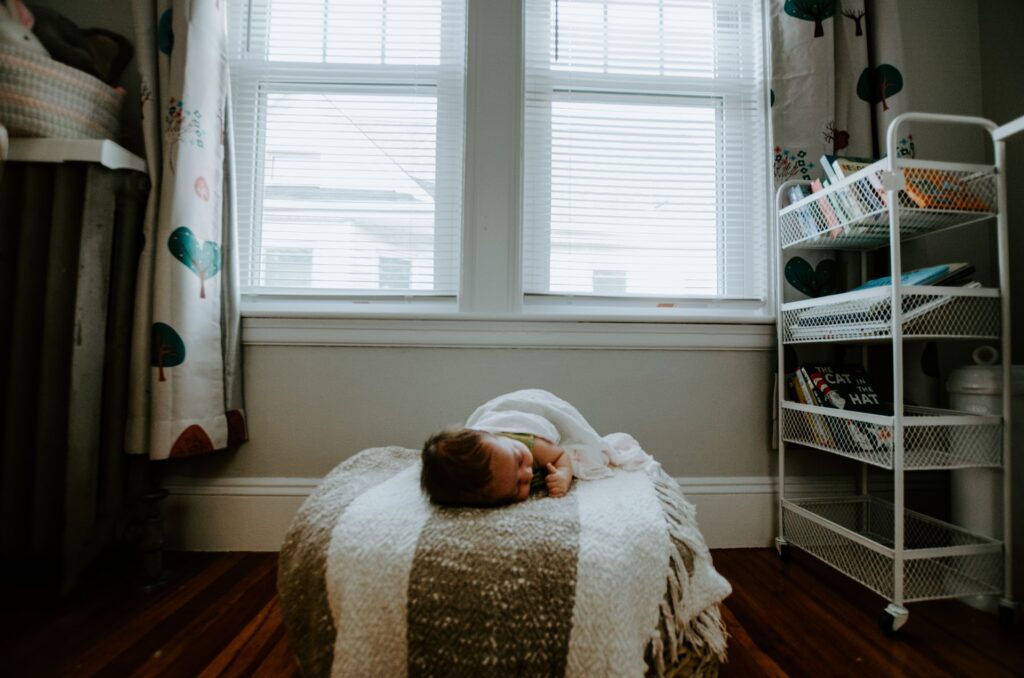 Natural products can also be used to wash and sanitize baby clothes as these are highly recommended by specialists because they actually lessen the chance of skin irritation and dermatitis. On the other hand, these green solutions have the least impact on your budget as they are easily available in your home.
Using lemon juice to remove stains is a commonly used technique. On the other hand, in order to wash white clothes what you simply need is a bit of baking soda. This softens the garments, as well as this procedure, is less harsh than any other laundry scrubs which are usually available in the market.
If you are washing baby clothes in a washing machine then make sure that you are not overloading the machine with clothes. Wash fewer garments at once so that the water properly circulates between the clothes being washed in the machine as a result, your detergent will then be able to work more effectively.
Also, keep in mind the dosage of detergent suggested and stick to it because using less amount of it will not remove the stains and using more amounts will not eliminate the detergent while rinsing the garments. It is advisable to rinse the garments twice to get rid of all the traces of the detergent.
Bleach and softeners must be extremely avoided as these substances will remain embedded in the fabric of the garment and can cause harm to the skin of your baby as come in contact with it. Garments having plastic inserted in them like bibs must be washed with hands
If you choose to wash your baby's clothing by hand then soak the clothes for half an hour in any of the best natural baby laundry detergents that you have. You can also use warm water to soak the garments for better results. Then gently rub the clothes and rinse them carefully to wash out all the detergent and let them dry.
How To Wash Baby Bedding And Cloth Diapers
Special consideration should be given and to cloth diapers and baby bedding if you make your mind up to make use of them. After you have bought new bedding for the crib it is really important to wash it first before using it to get rid of all the germs that may be present in it.
Look for the instructions and guidance provided by the manufacturer about washing the new bedding items that you have bought.
The most trouble-free and uncomplicated way is to wash it in a washing machine and use a gentle and the best laundry detergent for babies available in the market. You can also use a sanitizer if you feel it necessary to disinfect the bedding.
Be Careful About Cloth Diaper
I f you are using cloth diapers for your baby then you must be very concerned about its cleanliness. First of all, it must be washed before using it even for the first time. Don't forget, these cloth diapers will come in contact directly with your baby's private part so give extra attention while washing them.
It is essential to wash them with the best baby laundry detergent and also with the sanitizer to disinfect every time you use it. Wash
Cloth diapers can be washed in the washing machine, but it's suggested to immerse them in water to prevent staining. Choose diapers that are washable at a high temperature preferably at least 140°F.
Tips To Wash Baby Laundry
In order to decrease the risk of dermatitis and other skin diseases, do not build up lot of dirty laundry for a long time this will cause more germs to multiply and spread
Keep your baby clothes separate from other dirty clothes in your house and wash them separately.
After washing baby laundry, dry it as soon as possible and prefer drying in the outdoors exposing sun rays, this will also kill the germs.
If there are any stained garments especially if the stains are of baby food or milk, wash them immediately to avoid further accumulation of germs.
It is also advised to add a good sanitizer along with the baby detergent that you are using to destroy germs of infection.
10 Best Laundry Detergent for Babies with Sensitive Skin or Eczema
1. Dreft Stage 1: Newborn Hypoallergenic Liquid Baby Laundry Detergent


Dreft is one of the most recommended brands for newborn. Specially manufactured for the delicate skin of your infant. This baby detergent has a hypoallergenic formula, considered to be hard-hitting on stains while still mild on baby's skin. Dreft stage 1 is amazing for washing anything that comes in contact with your baby's skin including garments cloth diaper sheets covers or bedding.
The product is not only recommended by pediatricians but also by some of the most popular diaper manufacturers. Keeping in mind the sensitive skin that newborn has, this is one of the best laundry detergents for babies, on the other hand, it is also suitable for any of the skin type that your baby have.
Hypoallergenic: The most important quality which must be present in the best laundry detergent for babies is that it must be hypoallergenic.
What else do you in a baby detergent if it is gentle on your baby's skin?  Due to its hypoallergenic feature, it is also use-able for washing the garments of children of different age and even adults who have sensitive or any other skin problems. This brand is being used by moms for about 80years which makes it more reliable and unfailing baby detergent.
2. Dreft Stage 2: Active Hypoallergenic Liquid Baby Laundry Detergent


It is challenging to get rid of stubborn stain especially if your baby starts crawling and tends to get access to each and every stuff in your house.
As you are dealing with many different types of stains like baby food stain, grass, crawling stains, and many others. It is quite demanding to clean all the stains again and again and for this, you surely need the best natural baby laundry detergent so Dreft stage 2 is one of them because this detergent is specially formulated for you to deal with these situations.
It is also hypoallergenic, the formulation is appropriate even for babies with the most sensitive skin.
Like Dreft stage 1, Dreft stage 2 can also be easily used for washing baby garments, bedding cloth diaper, and any other fabric. It is also recommended by renowned diaper manufacturer pediatricians, makes it one of the best laundry detergents for babies with eczema.
The detergent is available in packs of two containers which is sufficient for almost 64 washes.
3. Babyganics 3X Baby Laundry Detergent, Fragrance-Free


Babyganics is an eminent manufacturer of baby products that not only comprises a collection of best laundry detergent for babies but also various personal hygiene products. One of these products is the Baby Laundry Detergent.
It is free from any harsh chemicals like sulfate or 1,4-dioxane which is associated with dermatitis and other skin conditions and usually present in laundry detergents. The best part is that it is totally organic, plant-based product and three times more concentrated.
The detergent fights well with stain and is fragrance-free. It is hypoallergenic and medically tested by both dermatologists and pediatrics. It is available in two varieties, fragrance-free and fragranced with a scent of lavender. It is adequate to be used for 60 washes.
4. Seventh Generation Natural Baby Laundry Detergent 106 loads


Seventh Generation Baby Detergent is the best natural baby laundry detergent that is designed to fight with a stubborn stain like baby food stain, grass, and stains produced due to crawling etc.
The best feature is that totally natural and free from any synthetic chemical, artificial brighteners or dyes. It is also effective for adults with skin problems, allergies or eczema.
Moreover, it is fragrance-free and USDA certified. The detergent is bio-based and is 4X concentrated. It is ideal to be used for all baby garments, cloth diapers, and beddings. It is sold in packs of two and the amount is enough for 53 washes.
The product is hypoallergenic and formulated to protect the delicate skin of babies from rashes and allergies so this makes it best laundry detergent for babies with eczema also.
5. Mrs. Meyer's 64 Load Laundry Detergent, Baby Blossom


Mrs. Meyer's Laundry Detergent might be the best natural baby laundry detergent that you are looking for! It is a naturally formulated product which makes it hypoallergenic and gentle on not only baby's sensitive skin but also adult or children of any age suffering from skin diseases. The best feature is that it contains 97% naturally delivered ingredients thus it is free from any artificial ingredient dyes or brighteners.
The product is easily available in six different fragrances which are derived from essential oils and other natural products that put in freshness to your baby's clothes. Various fragrance are Baby Blossom, Basil, Geranium, Honeysuckle, Lavender, and Verbena. It is also dermatological tested and approved to be hypoallergenic and gentle on skin.
Another great attribute of the detergent is the concentration. The detergent is 2X concentrated and one bottle is sufficient for 64 loads of laundry.
6. Molly's Suds Original Laundry Powder


Molly's Suds Laundry Powder is ultra-concentrated, eco-friendly and people-safe. It is useable for people with sensitive skin, fragrance sensitivities, and newborn baby clothing and bedding.
The product is formulated to smoothly and effectively cleanse even the toughest stain. It does not contain any toxic or chemical-based ingredient which ensures that it is mild on baby's delicate skin.
The product is Certified Cruelty Free, Certified Vegan, Made in the USA, and Rated "A" in EWG's Guide to Healthy Cleaning. The detergent is free from any brightener, dyes and it is fragrance-free. The quantity in the pack is sufficient for 70 washes.
7. Puracy Natural Liquid Laundry Detergent


Looking for the best natural baby laundry detergent? You are in the right place then! Puracy natural liquid laundry detergent contains new four enzyme formula to get rid of dirt, stains, and dullness.
It was rated as the #1 best natural baby detergent on the market in a recent one-month study by your best digs. The product is free from any bleach or harsh chemical this makes it gentle for sensitive skin. It is fragrance-free and does not have any dyes or brighteners.
It has an effective & safe plant-powered formula that makes it safe for delicate & dark clothing, microfiber towels, cloth diapers. Made in the USA; 100% Satisfaction Guaranteed or Your Money Back.
8. Earth Friendly Products ECOS 2X Liquid Laundry Detergent


The product is 2X ultra-concentrated that makes it is tough on dirt yet kind to clothes. It is formulated without any harmful ingredient like phosphates or phthalates, optical brighteners parabens or dyes. It is safe for your baby's skin because it is Dermatologist-tested hypoallergenic and pH-balanced. Built-in fabric softener decreases static cling & saves money
U.S. EPA Safer Choice certified for safety and effectiveness. Liquid laundry soap made with plant-powered ingredients. It has a mild fragrance that your baby will love to wear our signature Magnolia & Lily scent.
9. Rockin' Green Natural Laundry Detergent Powder


Gentle yet powerful, natural and plant-based, free from brighteners, dyes, bleach, biodegradable, ideal for sensitive skin, what else you need in a best natural baby laundry detergent?
Green Classic Rock Laundry Detergent is a strong, safe, plant-based clean rinsing natural detergent for people with soft to moderate water. Works efficiently for weekly basics, bedding or as a cloth diaper detergent.
It is ideal for babies and also adults with sensitive skin. so all that you need is only some tablespoons per load. One bag is sufficient for up to 90 loads. JOIN THE ROCKIN' FAMILY – We can all do our part to make the Earth a better place – we do ours by rockin' the clean so YOU can rock the green!
10. Grab Green Natural 3-in-1 Laundry Detergent Powder


No more hassling with annoying zip closures. It has 1-100 load pouch of Grab Green 3 in 1 Laundry Detergent Powder. It is Fragrance-Free. A remarkable stain remover which is easily measured with the available scoop and beautiful brightener without any harsh chemical.
The powder is concentrated and free from chlorine, phosphates, phthalates, dyes, animal by-products, toxins or masking agents so that you get effective results without any harm to the garment or baby's skin.