We feel that the Original Snap-N-Go Stroller is a lightweight, it is a versatile and very much adored stroller that you can find in the market.
It easily fits the following infant car seats :
Note: You should be aware that not all of the above car seats lock onto the stroller. Some of them will rest on the front bar of the frame. In any case, the use of a safety belt is a must.
Pros:  
Lightweight
Versatile
Folded stand
Large storage
Cons:
Needs safety strap
Manual-folding hook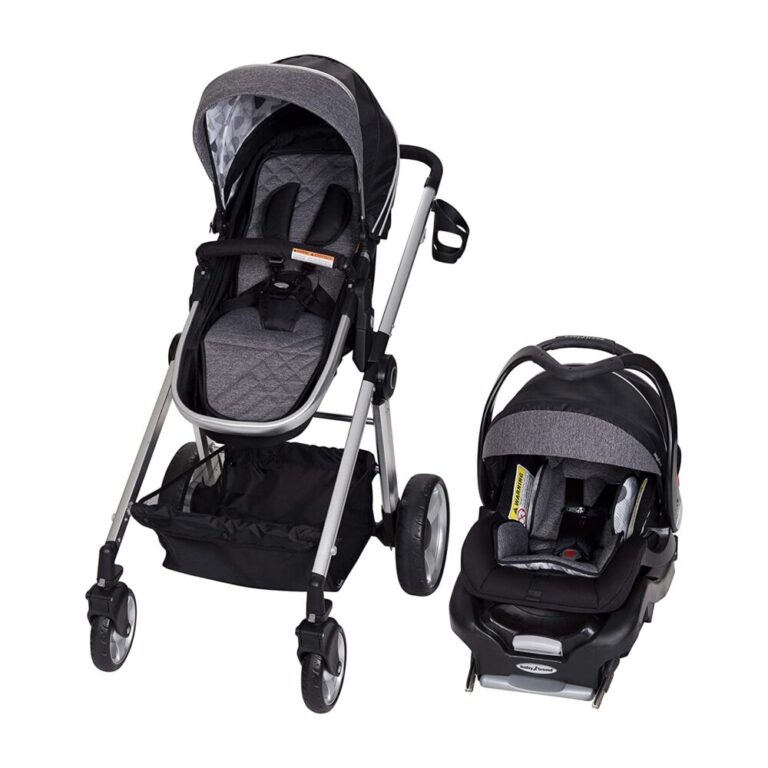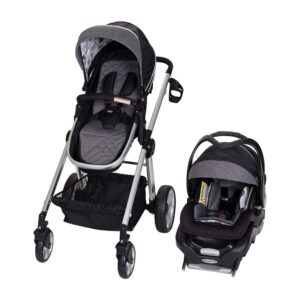 Ease-of-Use
This Snap-N-Go is easily foldable. We don't like where the latch is not present, and the frame automatically locks and unlocks its position.
Baby Trend Snap-N-Go stroller also showcase a feature where the stroller stands when folded. So for a parent, there is no need to lay it on the ground and slipping risks involved.
Weight
The Baby Trend Snap-N-Go Stroller, weighs around 11 pounds 5 ounces, making it the lightest Baby trend strollers we tested compared to :
Baby Trend Snap-N-Go EX at 11 lbs 1 oz
The handlebar is 38.5 inches tall, and it is not adjustable.
The storage section is ample but not comfortable to access when the car seat is in, so a large diaper bag will need to be smooshed to get it in or out.
In the original Snap-N-Go, as in the newer Baby Trend Snap-N-Go EX, the car seat is positioned so that babyfaces mom.
In terms of amenities in the original single Snap-N-Go, the two cup holders in the parent console are very shallow, only 2.50 inches deep, but the covered compartment is very convenient to fit small stuff, like a cellphone, small wallet or keys.
Value
During the months we worked on this review, we found that the retail price of the original Snap-N-Go stroller frame varies widely. Sometimes we would see it offered for less than $60, and others for over $100.
Is Baby Trend Snap-N-Go Stroller worth to purchase?
Though the stroller is almost similar to Snap-N-Go EX universal, the original seems to have given many happy faces among the customers.