The best way to baby proof cabinets is to make use of specially designed locks, straps, and latches.
Baby proofing all types of doors in your house is a necessary step to ensure that your baby is safe at all times.
These baby proofing products come in a wide range of designs to help keep drawers and cabinets off-limits to the young ones.
The locks, latches, and straps usually keep the cupboard doors tightly closed, preventing kids from pinching or trapping their fingers. These devices are usually easier for adults to operate but quite difficult for children to do so.
Once installed, it becomes difficult to open the doors, and with time, kids tend to lose interest in trying to open and slam the doors.
Some of these devices are designed for temporary installation without damaging the cabinets while others have to be screwed into the doors for a permanent set up.
Magnetic Locking System
The Magnetic locking system is one of the most popular as a household childproofing device. These magnetic locks are designed to be installed inside a cupboard or a drawer. They come as a set of locks with a magnetic key.
You can have 8 locks sharing one universal key. The key is stored out of children's reach and high up.
These locks are easy to use and very safe. It is very simple to disengage and re-engage the locks. You can disable/deactivate the locks if need be so that it is possible to open and close without using the magnetic key.
Most of them come with a design that is discreet and invisible, once fitted in the cabinet. Some designs require drilling into the cabinets, while others come with adhesive for easy setup without drilling. Here are some of the best-rated designs.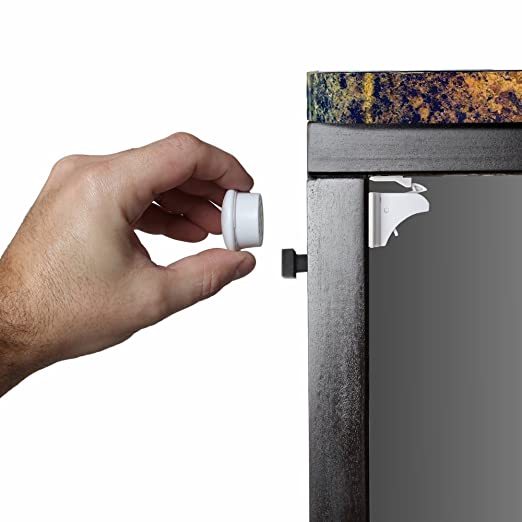 Magnetic Cabinet Lock – No Tools Required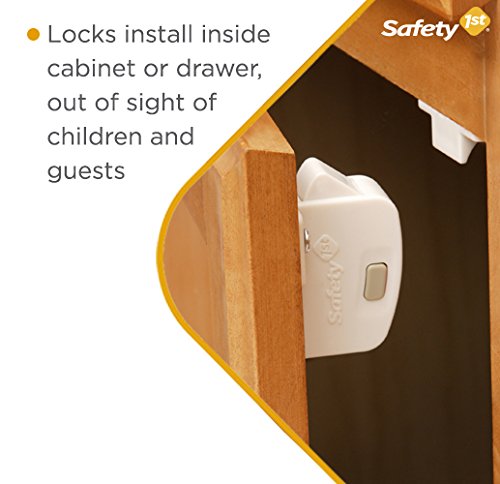 Magnetic Lock System 1 Key and 8 Locks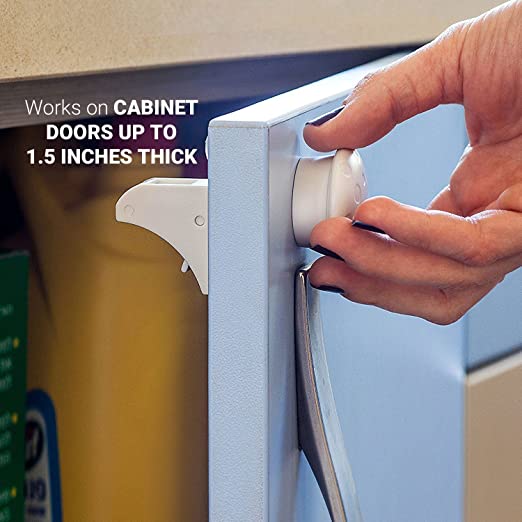 Magnetic Baby Lock No Screws or Drilling Needed
Adjustable Multi-purpose Straps
These durable, adjustable straps work best on corners and flat surfaces. They feature 2 anchor points with adhesive to be placed on the surface of the cabinets to keep the doors locked. A flexible strap is what joins the anchor's points together. When not in use, just release one anchor point and rotate.
They are secure and easy to install without damaging surfaces. They are ideal for those who don't want to drill in their cupboards and drawers. In addition, they are also ideal for securing microwaves, toilet seats, dishwashers, refrigerators, trash bins and windows. Here are some of the best-rated designs.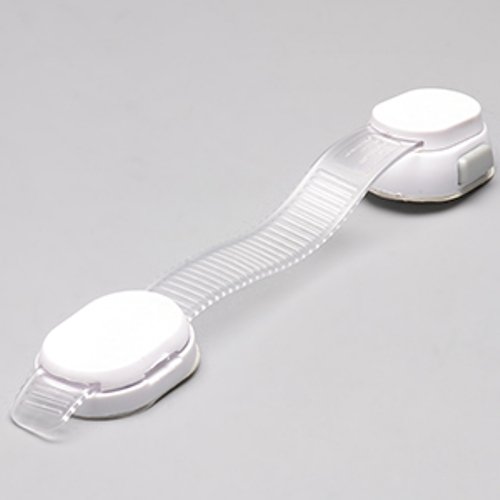 Safety Strap Pack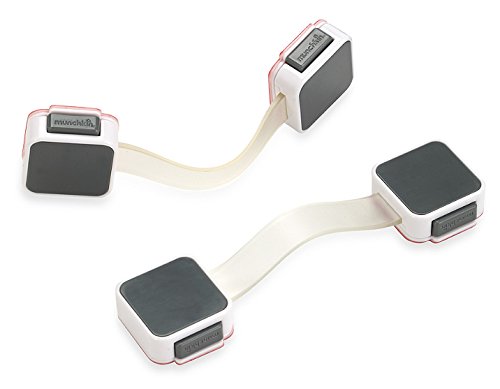 Munchkin Xtraguard Dual Action Multi Use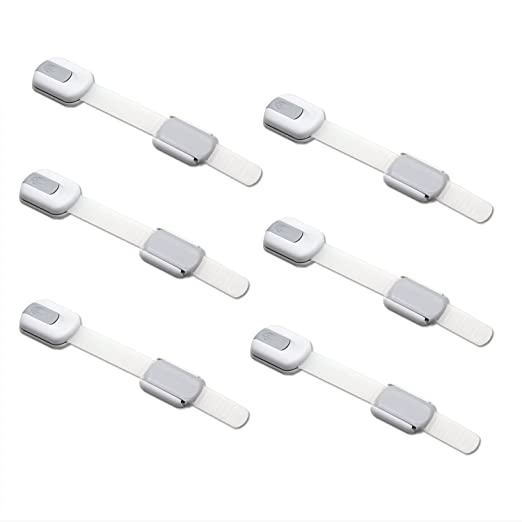 Child safety locks by Sure Basics
Latches For Handles
These safety latches are designed for doors that have side-by-side handles. They are very easy to install since there is no drilling required. They don't cause damage to the cabinets. They are very easy for parents to open but difficult for toddlers.
Some are constructed with safe durable nylon or plastic material. They are versatile and can be used in a wide range of areas around the home. They are cheap and functional. Here are some of them.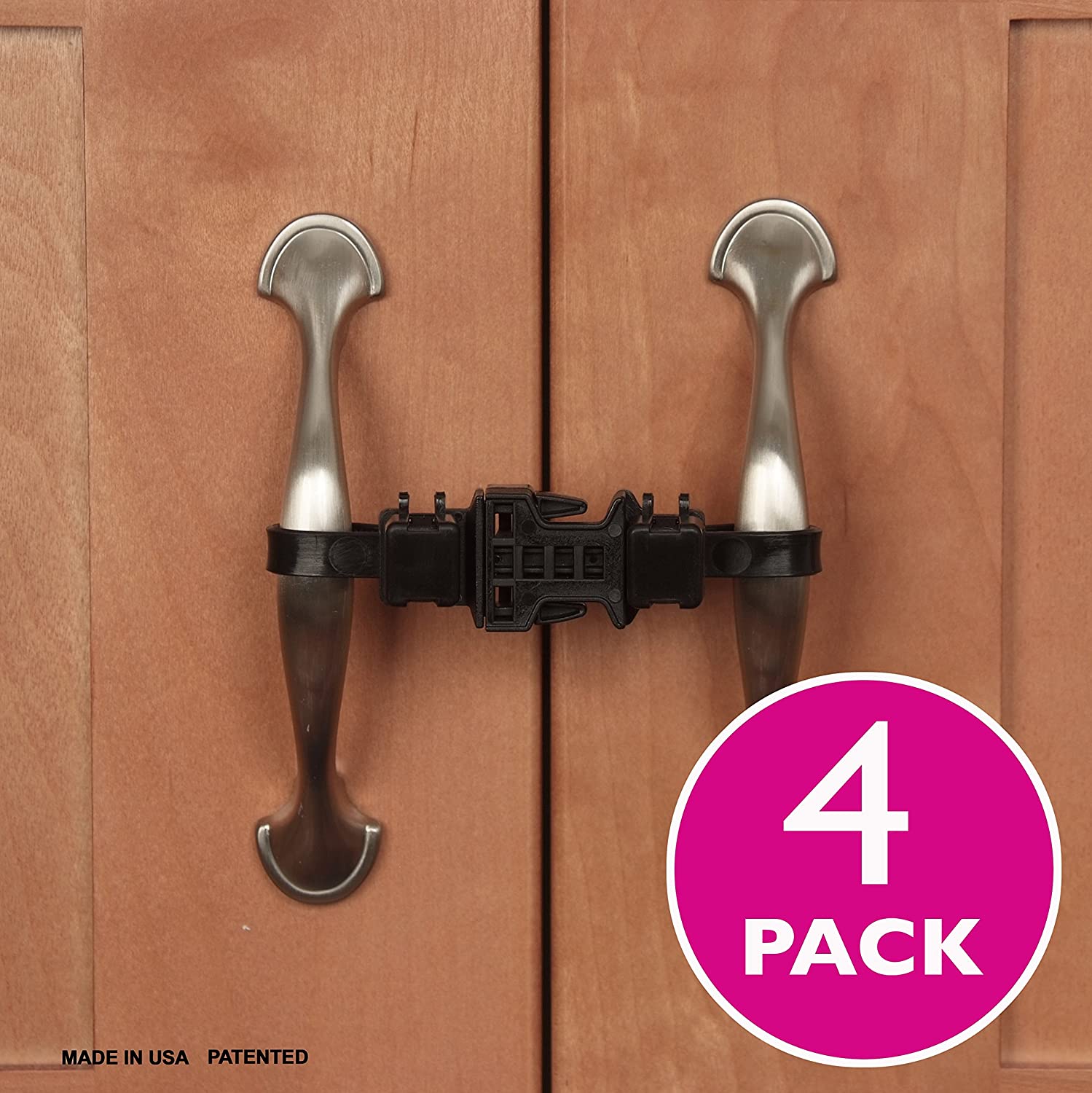 Kiscords Black Latch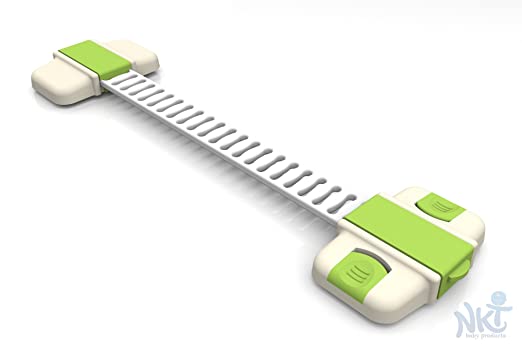 Child Safety Latch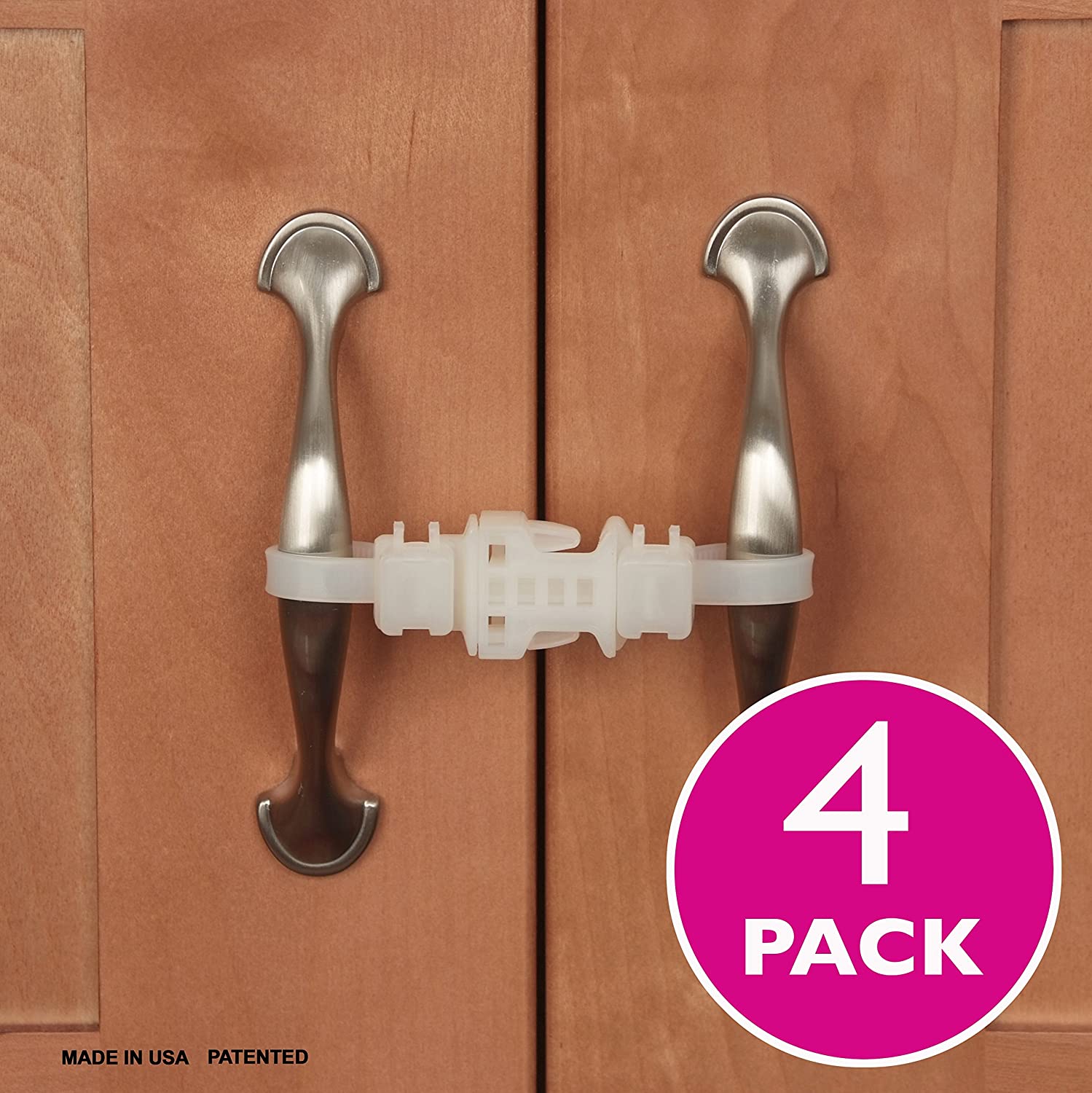 Kiscords White Latch
Latches For Knobs

These latches are simple to use, adjustable and very sturdy. There is no hardware or tools required for installation. They install easily and quickly, with no adhesives or drilling. They don't damage or scratch the cupboards.
They are designed to fit locker doors with side by side knobs. They help keep kids out of dangerous areas. They are easy for adults to open even in a hurry. Here are some of the best.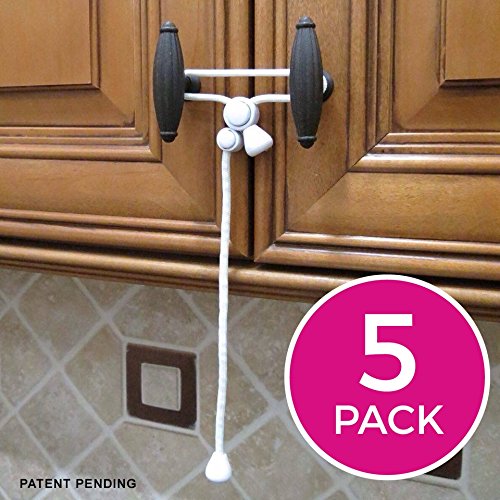 Child Baby Safety White Latch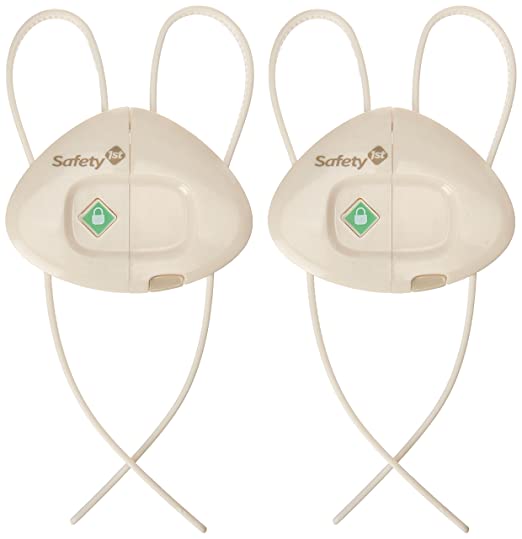 Safety 1st Side By Side Lock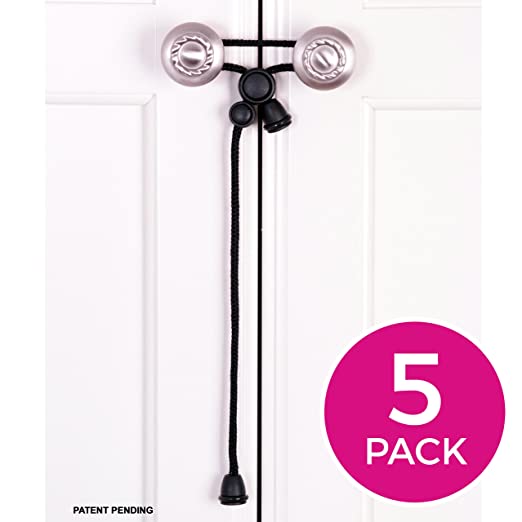 Kiscords Safety Black Latch
An important tip is to ensure that you have put dangerous items such as toxic detergents, knives, glasses and others, high up and then put safety locks and latches on all cupboards.
Images courtesy of Amazon