Lull your baby to sleep in minutes, help her stay asleep, and enable her to develop healthy sleep habits with our highly acclaimed Sound Sleeper app. Now available for iPhone / iPad / iPod Touch / Android / Amazon
Play mode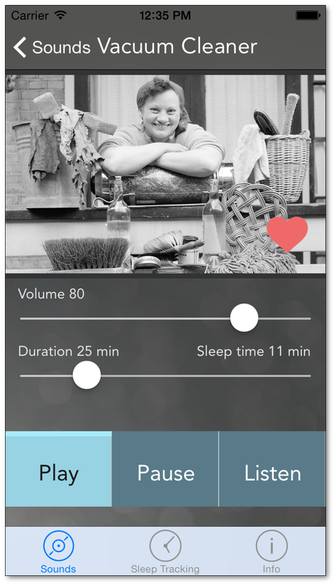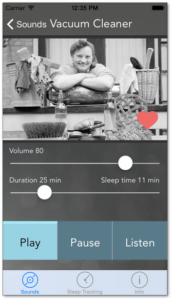 With Sound Sleeper you will soon discover which sound lulls her to sleep best, whether it's the rhythm of the womb, the hubbub of the market, or even the whirr of a vacuum cleaner.
Get ready to be surprised and relieved!
---
Listen mode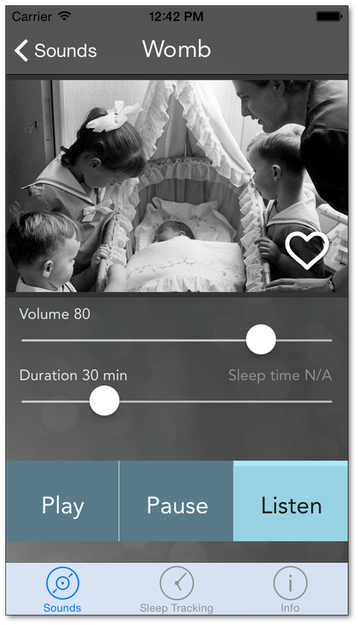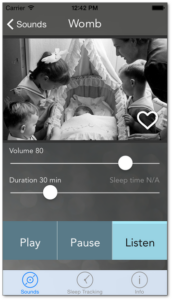 Sound Sleeper "listens" for your baby and starts playing the sound you've chosen, automatically – from the instant he makes the first whimper. Instant calming….and maybe you can stay in bed this time!
---
Sleep tracking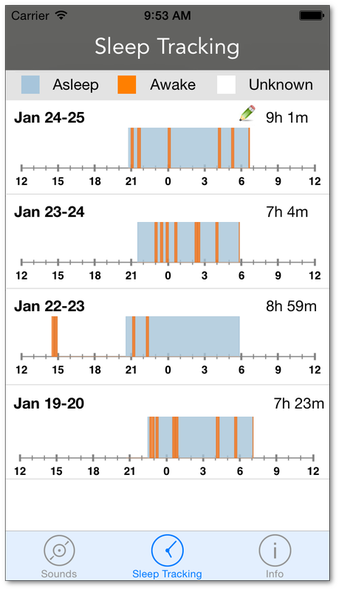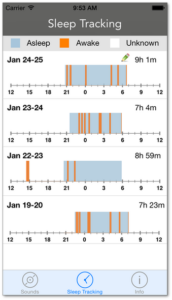 Sound Sleeper automatically tracks your baby's sleep and generates graphs that will help you learn and analyze your baby's sleep patterns. You can add comments to each graph to mark events that influence sleep, such as teething or sickness, and you can share your graphs via email.
---
No Fumbling in the Dark!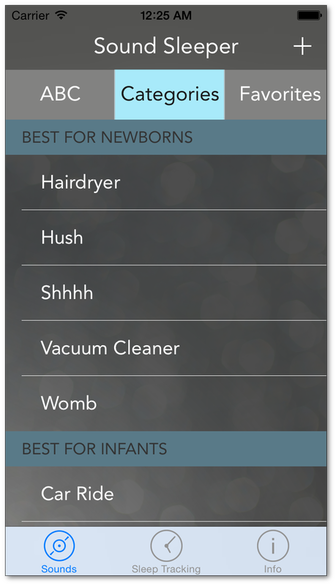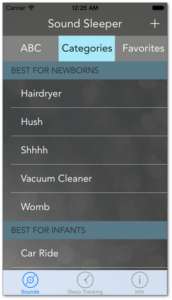 Choose from three ways to organize your sounds: alphabetically, by age-appropriate category, or simply select your Favorites so they'll always be available for you from the first tap.
High-quality calming sounds…and easy to find even in the middle of the night!
---
Testimonials
Fantastic! Not only amazing for my son but it is amazing for getting me to sleep too, during the day, after I've been on night shift! Amazing thanks.
Best app ever! I'm a mother of two and this app helped them get to sleep when nothing else would work. And now I use it for only me… Get this app for any person, it's got a sound for every one. Love love love it.
This app works miracles time after time! It's a game changer when it comes to an upset and sleepy newborn!