Do you have to struggle at night to keep a check on baby, or soothe your kid's fear? Don't worry, these night lights are a perfect solution to your early struggles.
What are night lights? Do you think they are meant to be for kids only? No! They are for parents as well. What happens when you bring a gift of God to your home for the very first time? You have to work round the clock to keep a track on feed and change your newborn's diapers.
We know that is really tough in the beginning, as it may completely change your sleep routine. But what about doing all of it at night that too with a bright light over the head? Pretty annoying for you as well as the baby, right? To solve this issue and make everything easier, baby night lights are on the market.
These lights emit a soft glow to keep a check on everything without making you blinded.
And what happens when they get older? They will be the ones to hustle around the home round the clock. They will crawl into your bed just because they are afraid of the dark rooms, and let's face the reality – everyone is. So why not take advantage of something that has been created to make life smoother.
Invalid table id.
These Are the Best Kids' Night Lights
Convinced now? Starting a market hunt to find the best night light for your kid? We have researched a little on the topic to present you with some of the best night lights for kids on the market.
Whether you are looking forward to buying a night light to decorate your munchkin's room or nursery, you will definitely find some that will complement your needs. These night lights are, undoubtedly, cute and unique so why not flaunt your routine life in a style.
1. Baby Chick Night Light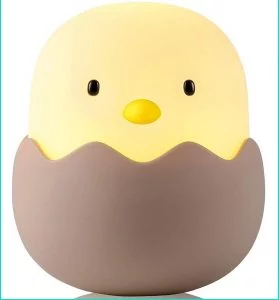 Looking for something cute yet practical? This Baby Chick Night Light is a great value for money; you just have to pat over the chick's head to make adjustments in brightness. Already feeling super relaxed?
2. Star Night Light Projector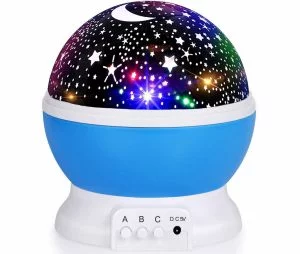 Do you want something extra-ordinary? It's time to make your munchkin excited by this star night light projector. Those days are gone when you had to pick up toys to make your baby sleep, but now baby night lights have changed the game. Moreover, if the projection gets too annoying, you just have to remove the film over the light and voila, enjoy a simple, light-changing light.
3. Dinosaur Night Light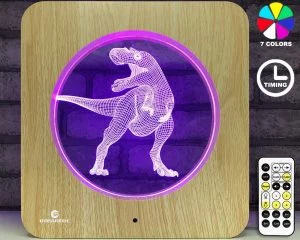 Is your kid crazy about dinosaurs? If yes, this will be the most exciting thing your kid will have in childhood. Choose your kid's favorite species and watch them light up.
4. Truck Night Light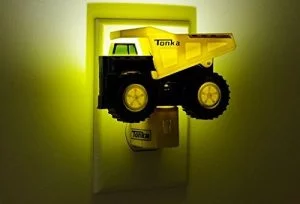 Is your little munchkin interested in automobiles? Yes, we know you have filled up their cupboard with lots of toys, but what if we tell you that there are truck night lights for kids too? Great, no? Add this truck night light to your kid's car-themed room. How cool would that look?
5. Hand-Painted Night Light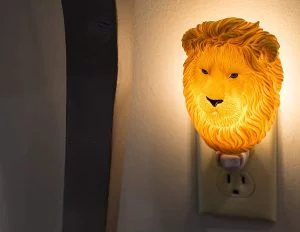 Do you want to flaunt your personal style through your home and belongings? This oh-so-chic hand-painted night light will be a perfect addition to your home. And the great part about them is that these night lights are crafted from responsibly-sourced wood, which makes them eco-friendly as well.
6. Cool Night Light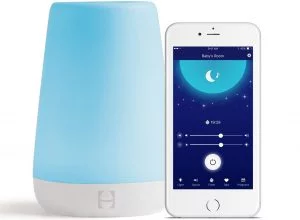 For tech-savvy parents, the cool night light is the best option to get your hands on. Though it is a bit expensive than other standard night lights, its multifunctionality makes it a great deal for the money. Also, it will give your long years of service. And guess what? You can control it via an app so no more walking into your kid's room.
7. Night Light Lamp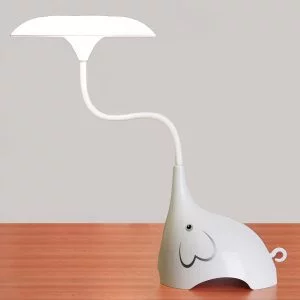 Whether you want to tell your kids a story at night or play with them a little to make them sleep, this night light lamp is a perfect addition to your kid's room. It is a 2-in-1 night light to let parents use it as a lamp and a night light.
8. Unicorn Night Light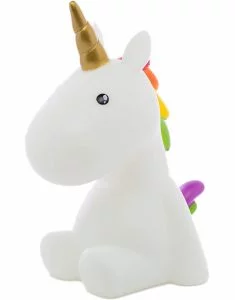 For a more fantasy-based night light, the unicorn night light is more of a whimsical light that ignites a soft glow in a unique way.
Plush Night Light
You are going to love this plush night light. The innovative light is so plush and soft, which makes it comforting for kids. Moreover, the projections from the light are educational so that makes it a 2-in-1 light.